Wood texture black uncoated board cover book is an unique board book, which describes the type, weight and color of different wood texture paper. The weight of such specialty paper are 250gsm, 200gsm, 105gsm and 100gsm, etc. The color of this special paper is milky white, green,light grey, Khaki, Coffee, Red, Sea blue, black, etc.
| | |
| --- | --- |
| Description | cardboard book |
| Cover | FSC wood texture black uncoated board |
| Finishing | gold stamping |
| Text pages | Wood textured paper |
Cover: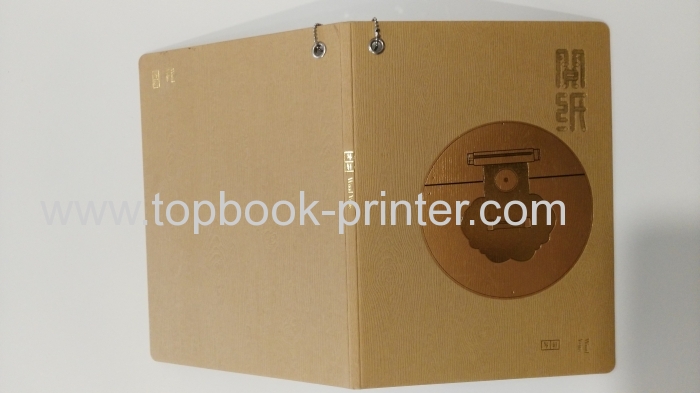 Inside pages: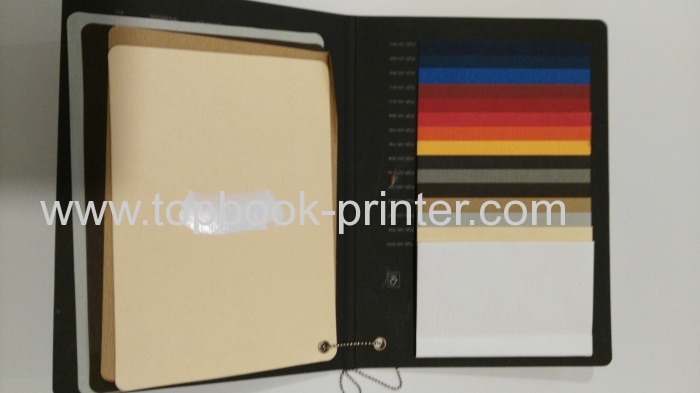 Gold stamping: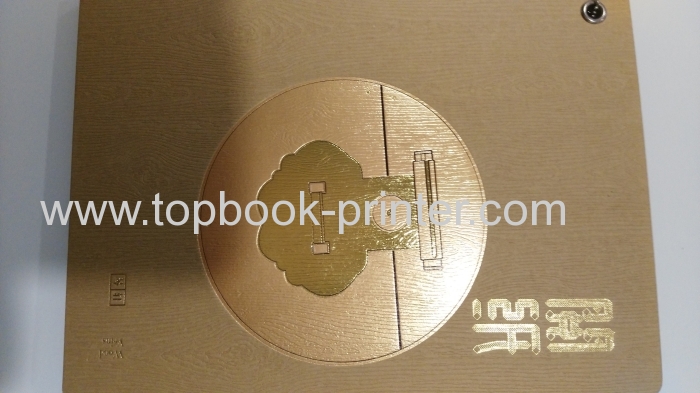 Metal ring: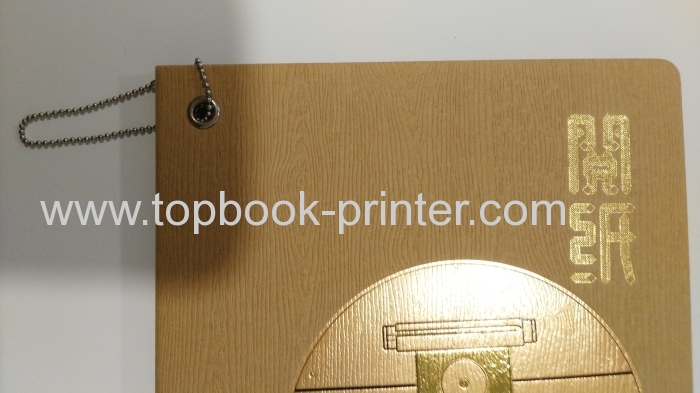 Packing: packed in PP bags and international standard cartons, and placed on standard size European or American pallets
International standard pallets with Fumigation certificates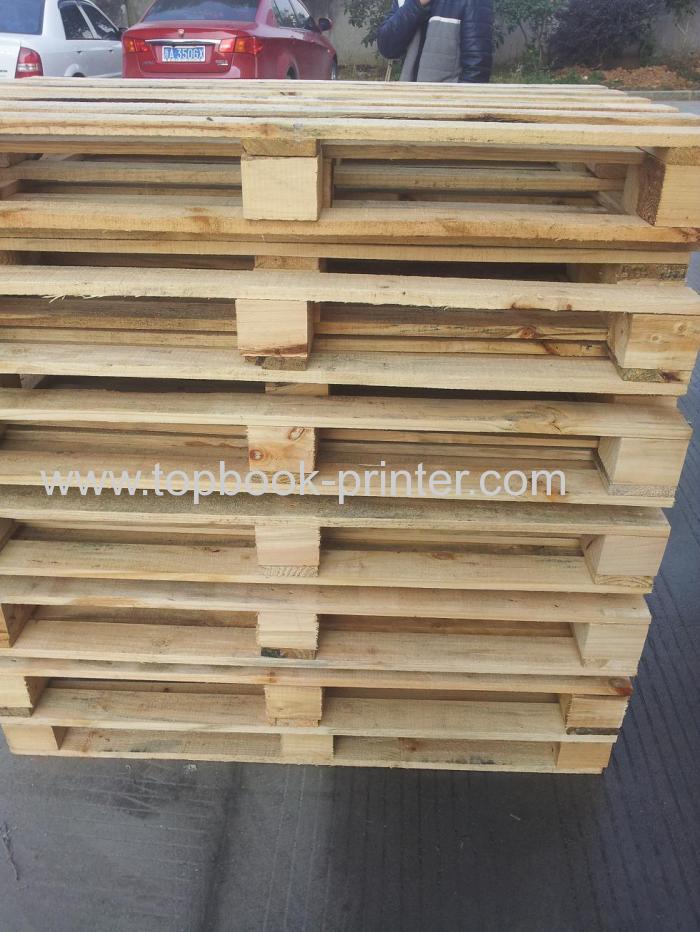 FAQ:
1. What is board book binding?
Board books are made via a special process that produces a book with very thick paperboard pages, suitable for children's books for young children, or for projects like art books and creative books that seek to emulate this feel.
2. How is it made?
Unlike other books, board books are not 'bound' in the traditional sense. Instead, 2-page spreads are printed on parent sheets, then cut, assembled, and glued together by hand, one set of pages at a time.
PrintNinja's board books use the highest quality construction, with an extra sheet of board between the printed sheets for added thickness, durability, and climate tolerance to prevent the books from warping (a very common problem with board books).
3. What are its design considerations?
Unlike most other binding methods, board book page counts do not have to go in increments of 4. Because they are assembled by hand instead of via a folding process, they can be in increments of 2 (both sides of a sheet of paper).
Finally, board books typically have a lamination finish (which is usually reserved for covers) throughout their inside pages. This lamination can be gloss or matte, and it serves to increase the durability of the overall book.
Cover Design: Covers for board book projects need to include a spine and should be designed using the same guide as for our softcover books.
4. How long does their production time need?
After being sent to press, perfect bound projects take 7-10 days to manufacture, after which they are shipped out to you via your chosen shipping method. The final delivery time is determined by your proofing and shipping options