Ever imagined what it would feel like to glide on air? you can get a little closer to this feeling with a truly two wheels balancing scooter.
The self-balancing Segway scooter is surprisingly easy to master, with its speed controlled by a simple shift of bodyweight. Jump on board and you'll quickly find out just how much fun they can be.




overview of the self balancing scooter:

The 2 wheel electronic scooter is an intelligent personal transporter, also called smart skateboard, balance board.

It is a new innavation technology mobility device that transformation comes in the form of electric bicycles, skateboards and scooters.

Powered by lithium battery, and use self balance control system, it lacks handlebars and any sort of steering contraption, its moves based instead on subtle pressure from your feet and body, the two wheels will go to the direction you want.

More easily to learn and bring much fun element for kids and adults, riding the self balancing scooter to change your way of move, travel, see and more connect with the world.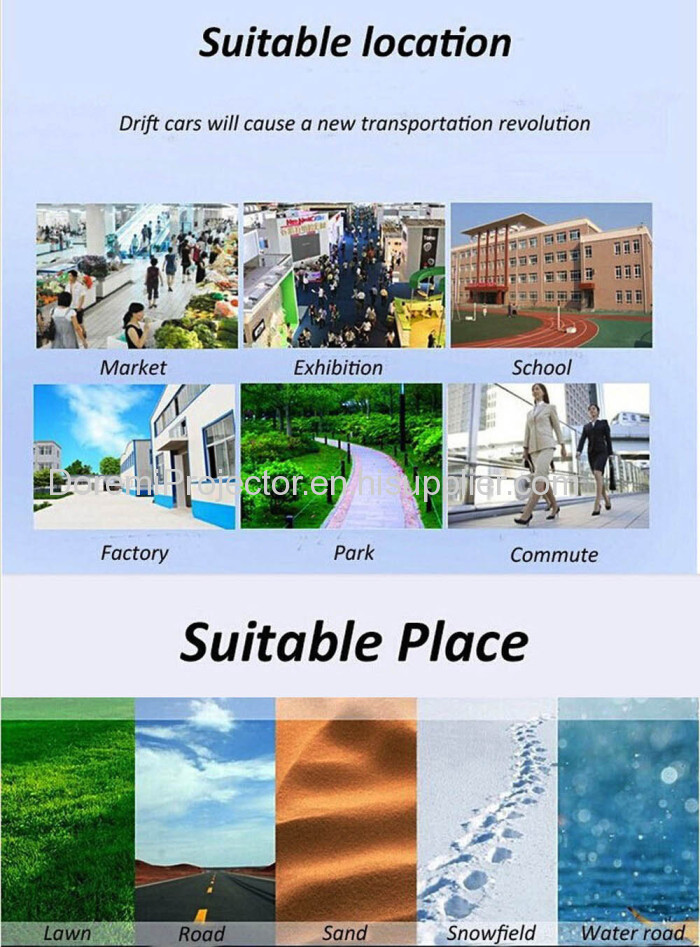 Advantages of the mini Scooter:


High efficiency, low consumption, safe and convenient
No pollution and zero consumption
Battery status display
Tire type Hollow inflatable tires
Small size, light weight, portable
High quality and fidelity
Waterproof and dustproof level IP65
Smart and easy to operate
Fashionable industrial design



How to Use:
Move according to your body's gravity
1.To move forward or backward on the Smart Balance-Wheel, the rider just leans slightly forward or backward.
2.To turn left or right, the rider simply moves the foot on the left or right pedal.
3.Stand straightly and you will stop moving.

You get the sense of power and speed, yet you also feel a sense of safety and absolute control, it all feels natural, safe and instinctive. It is extremely safe for beginners.



Cautions of the self balancing scooter:

1. get off the balance scooter from the back side.
2. do not turn charply when you are riding fast speed.
3. never turn or rotate the two side boards when on a slope.
4. don't let kids to play the scooter without any adults protection.



Specification of the 2 wheel electronic scooter:


Specification
Part No. S65
Wheel size: 6.5inch
Color: Black, blue, white, purple ,orange
Power of motor: 250W*2(Standard)
Max load: 120 kg
Range per charge: 15 km
Max cruise speed : 12km/h
Max climbing angel: 15 degree
Charging time: 1-2H
Battery: 18650# 2000mAh 20PCS/set
Working Temperature: 20 to 30 degree centigrade
Net weight: 10kgs
Gross weight : 12kgs
Packing: 660*260*260mm


Call us : +8618316446973