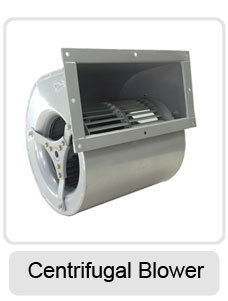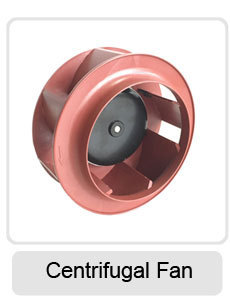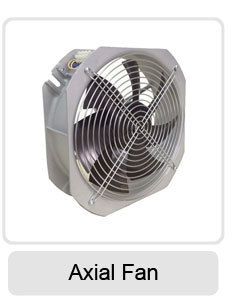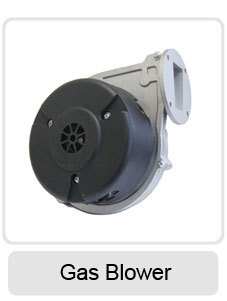 DC Axial fan features:

o Eco-friendly
o Energy-saving
o Emission-reduction
o Not only exceeds requirements of ERP 2013, also meets ERP 2015
o With flat grill, guard grill, round and cylinder frame series from Φ200, 215 and 250 to 450mm
o Bringing better performance, higher efficiency, lower energy consumption, quieter operation and can save 60% of energy
o Can be operated from DC power supply (24, 48 or 56V) or via separate commutation unit form AC mains supply (115 or 230V AC)
o Continuously variable speed control by analog or digital input
• Standards:
o LVD: EN 60950-1
o EMC: EN 61000-6-3, EN 61000-4-2 and EN 61000-4-3
GP Brushless DC Fan Application for Ventilation, air-conditioning and refrigeration technology, automotive industry, wind power and mechanical engineering/finishing equipment industry.
Spacially for Outdoor telecom system,telecom equipment shelter,Network cabinet/Server cabinet etc.
DC High power inverters axial fan cooling fan from GP motor Operate over a wider range of DC voltage 24V, 48V without affecting.
100% Speed regulation:Control input 0-10VDC/PWM, tach output, reverse polarity, Current limited and locked rotor protection, soft start.
The Axial fan has Wide range of accessories, including guard grilles, basket guard grilles and wall rings.
Primary Competitive Advantages:
• Green Product
• Guarantee/Warranty
• International Approvals::EC,LVD,CCC,UL
• Product Performance
• Prompt Delivery
• Service:supply the special one by design
• Small Orders Accepted
• High efficiency,Low Noise
• lower running cost,No belt drives
• Continuously variable speed control by analog or digital input
• Application: Ventilation, air-conditioning system, Purification business,telecommunication,
Compressor business.
Inverter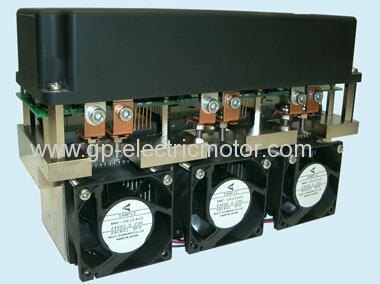 telecom cabinet: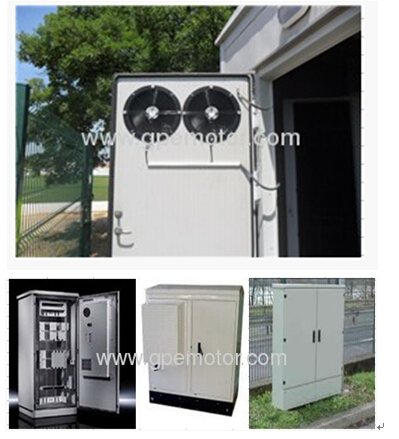 Since 1991, GP Motors has designed and manufactured the highest quality, OEM electric motors,
custom fans and blowers, custom controllers, custom electromechanical motor assemblies and components
in the industry. All of our custom electric motors, fans and blowers, electromechanical motor assemblies
and components are engineered and manufactured in our 120,000 square foot state-of-the-art manufacturing
facility located in Ningbo, Zhejiang.
48Volt cabinet axial fan cooling fan DC fan
Welcome view more motor, fan , blower details on www.gpemotor.com