MODEL NO.
DW5880 Rapid Crack Propagation (RCP) Tester
Application:
Rapid Crack Propagation (RCP) Tester is used to determine the critical pressure or critical temperature for rapid crack propagation. The rapid crack propagation will happen when the pipe in the low temperature environment is hit and impacted. It adopts the S4 test method. It will consist of four parts: the RCP test unit, low temperature conditioning cabinet, sample delivery unit, and the end caps.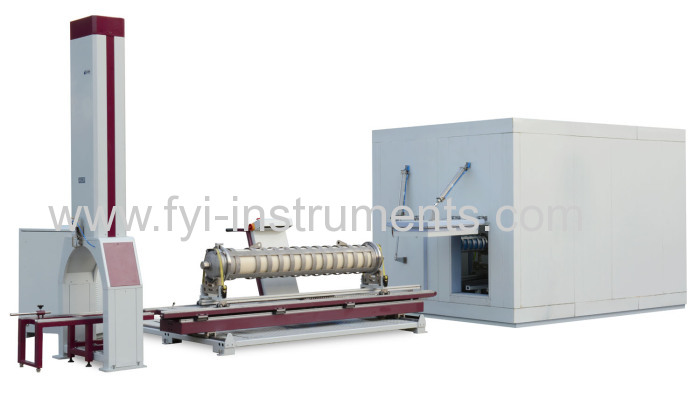 Related Standards:
Note: This machine conforms to ISO 13477, GB/T 19280 etc. this Rapid Crack Propagation (RCP) Tester can conform to but not limit to all the standards above, for more standards conformance, please contact us.
Features:
l Rational structure and accurate and wide range impact speed
2 Friend windows provides more information about the test
3 Stable pressure control and energy providing
4 High rigid frame and multi-method of buffers to reduce the impact force
5 Automatically security confirmation system
6 High accuracy and high delivery speed
7 Plenty of end caps can be provided for the different diameters
Key Specification:
l Test pipe diameters: ≤Φ315mm or ≤Φ250mm
2 Impact speed of striker blade: 3 selectable speeds(10m/s, 15m/s, or 20m/s) or set speed
Arbitrarily within 5m/s-15m/s, at the step of 0.5m/s
3 Speed accuracy: ±0.5m/s
4 Pressure medium: nitrogen( equipped by user)
5 Pressure range: ≤2.5MPa
6 Pressure accuracy class: grade 0.5
7 Control mode: PLC control and touch screen display
8 Striker blade release: pneumatic
9 Pneumatic energy storage: motor-driven
10 Speed measurement: independent measurement, serial communication interface
11 Storage mode: USB stick
12 Power supply: 220V AC, 50Hz, 1kVA
13 Compressed air interface: 3/8" quick coupling, high pressure hose
14 Compressed air supply: 3~4MPa(equipped by user)
15 Security protection: IP55
16 Basic unit weight: 400kg
17 Basic unit dimensions: 830×710×2420mm
18 External rail weight: 100kg
19 External rail dimensions: 3000×370×75mm
20 Main controller weight: 50kg
21 Main controller dimensions: 450×500×1300mm
22 RCP Low temperature conditioning cabinet:
23 Test stations: 2or4( can be customized)
24 Cubage 2stations: 10.5m³
25 Cubage 4stations: 20m³
26 Test pipe diameters: ≤Φ315mm
27 Temperature control range: RT~﹣30℃
28 Temperature display accuracy: 0.1℃
29 Temperature control accuracy: ±3℃
30 Cooling power 2 stations: 5P, hourly cooling capacity:10.7kW
31 Cooling power 4station: 8P, hourly cooling capacity:17kW
32 Overall dimension 2stations: 2220×3000×2300mm
33 overall dimension 4stations: 4140×3000×2300mm
34 power supply: 380V AC, 5kVA
35 weight: 650kg
36 RCP sample delivery system
37 Control mode: PLC control and touch screen display
38 Number of test station: 2 or 4(can be customized)
39 Sample delivery: pneumatic and motor driven
40 Sample delivery distance( automatic): 3400mm
41 Sample delivery speed: 370mm/s
42 Longest time for sample delivery: 21s
43 Compressed air supply: <0.8MPa(equipped by user)
44 Power supply: 220V AC, 50Hz, 300VA
RCP Test Units:
This Tester is for gas pipeline manufacturer to use . The sample is mainly the pipe that used to delivery gas and liquids.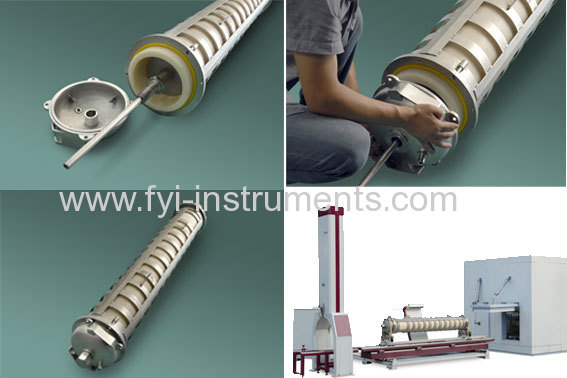 Automatic security confirmation system. It means the correct locations of the test sample and the striker blade are identified automatically, so that the collision of the sample assembly with the striker blade is prohibited and the blade will not be released when the sample is not in position.
customer and build Low Temperature Conditioning Room by themselves or we can build this room.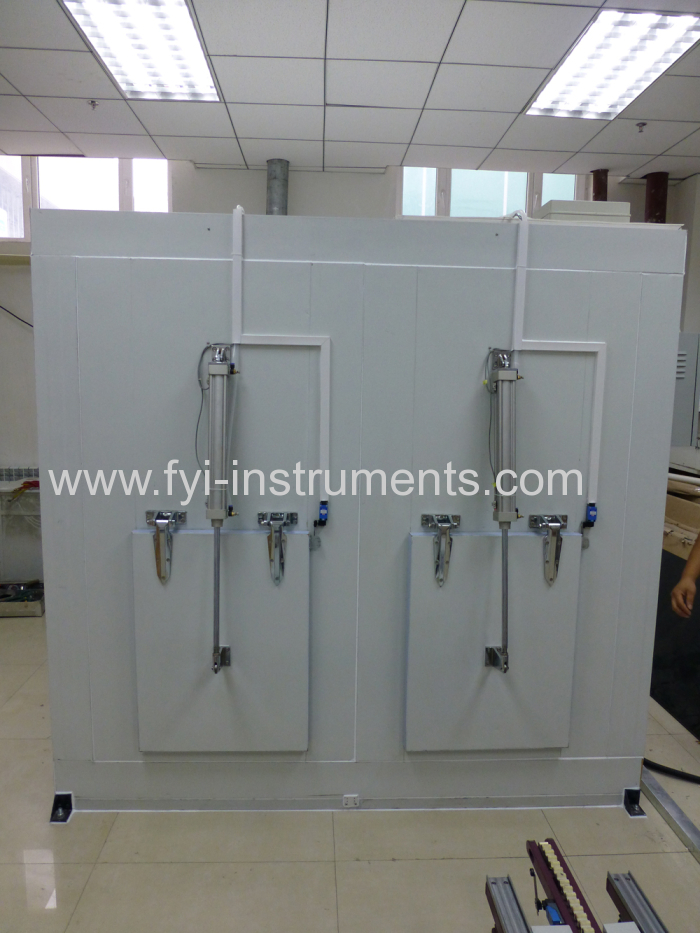 High efficient positioning system and automatic driven system, sample can be picked up from the conditioning cabinet within 30s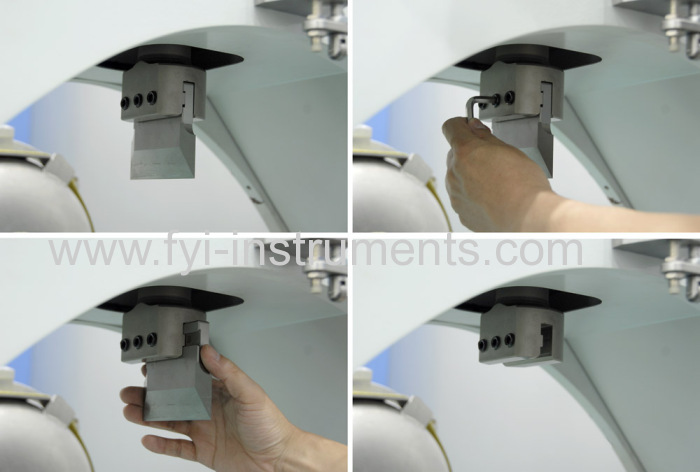 Related photoes: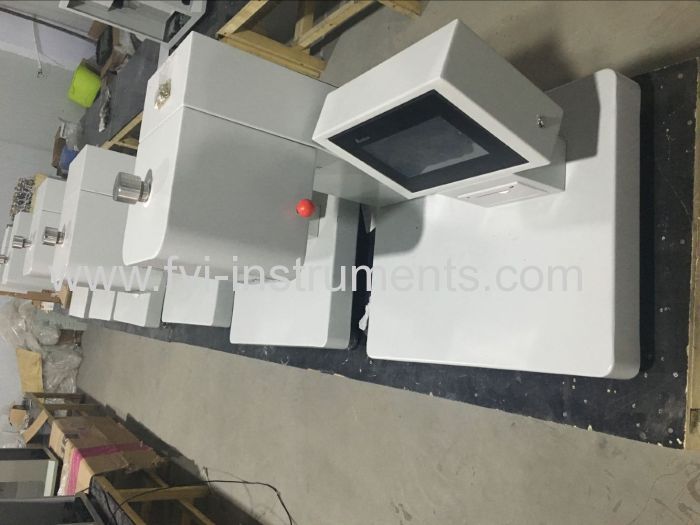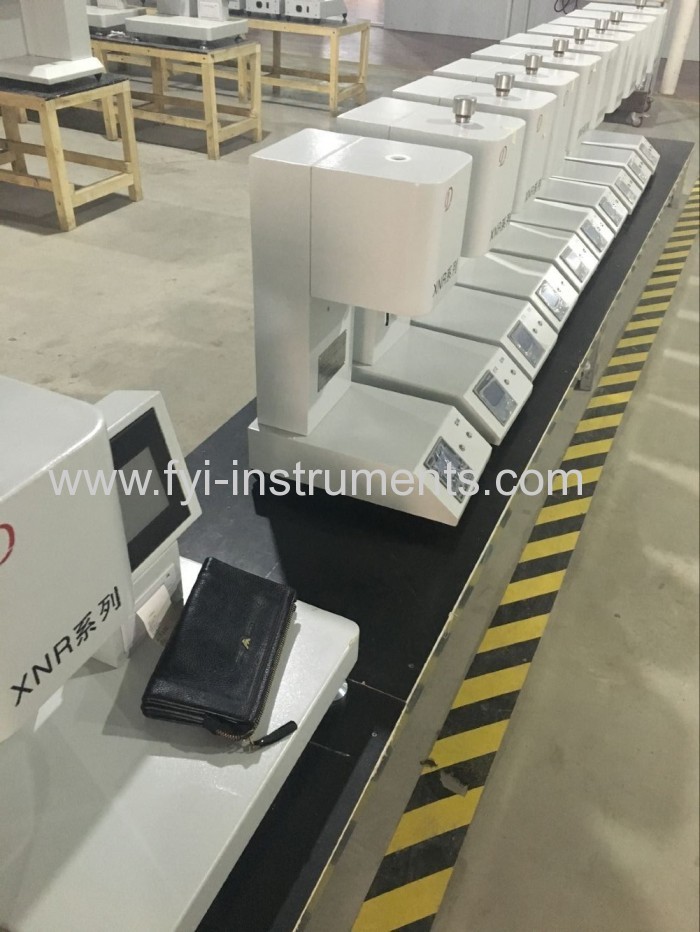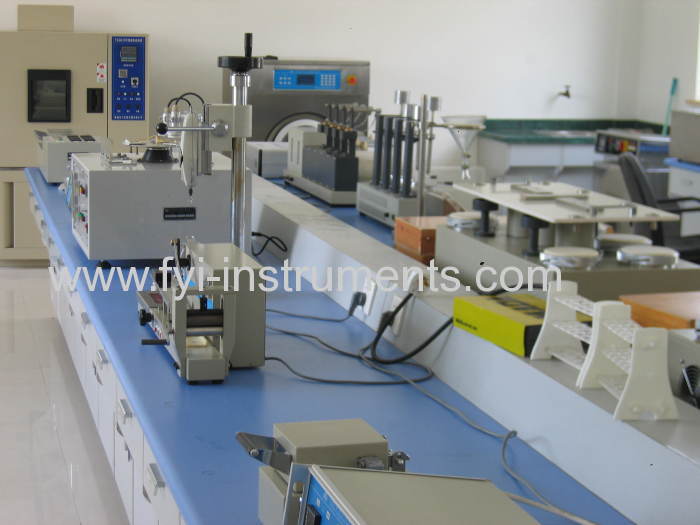 XHIBTIONS :
CUSTOMER
CERTIFICATE