20T/H asphalt drum mixer
Technical Parameters:
Model

DHB40

DHB60

DHB80

DHB100

Output(t/h)

≥40

≥60

≥80

≥100

Assembly total power(kw)

74

90

100

120

Temper of the finished products(℃)

120-160

Fuel

Coal/diesel
Specification:
I. Basal configuration:
1,Cold aggregate supply system
Components:
One aggregate belt feeders, a set of aggregate belt conveyer;
Specifications:
Bin cubage: 4m3
The bin width:2.6m ;
Loading height: 2.27m;
Ring belt width:500mm;
Characteristic:
Inside bin equipped with filtering net, the feeder motor adopts Frequency conversion speed
regulation;convenient for transferring.
2,Titled belt feeding conveyer
Specifications:
Belt width: 400mm
Motor power: 3 kW
3,Drying drum assembly
Components and specification:
1). Dryer drum(mobile)
Specification:
Drum diameter: 1m
Drum length: 4.5m
Motor power: 5.5kW
Driving type: chains+ gear
2). Elevator:
single row of chain;
Elevator motor power:3 kW
3). Park System:
Motor power of wind drawing fan: 5.5 kW
4). Mixture storage silo:
Cubage: 2 M3, below part equipped with material inducing device; discharging outlet equipped
with temperature sensor; the discharging door structure adopts hydraulic cylinder,
hydraulic pump and so on; Motor power: 2.2kW
Mixture discharging height: 2.6 M
Characteristics:
The drying drum is driven by chains+ gear with reliable capability; convient for transferring;
elevator board chain material 40Cr, hanging hopper material is 65Mn.
4,Oil burning system
Components:
A set of main oil burner(light oil), a suit of oil supply pipes;
the client equip the asphalt tank by himself.
Specifications:
Rated oil consumption:130kg/h;
Drawing fan power:3kw;
Oil pump power:1.5kw;
Oil burner characteristics:
(1)oil burner is equipped with gas ignition device;
(2)oil adjusting method: adjusted by manual;
5,Asphalt supply system
Components and specifications:
One asphalt tank, one set of asphalt pump and one set of asphalt pipelines;
Specification:
Asphalt tank volume: 10m3;
Drawing fan motor power: 4kw;
Characteristic:
Burning coal or firewood, making use of circle hot wind pipeline to heat the asphalt tank.
6,Electric control system
Components:
Control room, electric operation platfrom and cables from control room to the plant.
Characteristics:
1),In electric control system, it is equipped with operation platfrom,
main electrical parts and China famous ZHENGTAI OR DELIXI product with interlock
and two-grade protecting device; manual control device, main motor current display,
finishied mxiture temperature display, timing meter for cold aggregate
and asphalt is applied on operation platfrom; convenient and easy for operation.
II the plant technical parameter
1.Productivity (standard conditions):20 t/h
2.oil consumption (standard conditions): 5.5-7kg/t ;
3. Operation mode: manual control;
4. The figure dimension:(length×width ×height):15×15×6m;
5.The total installed power: 57.15kw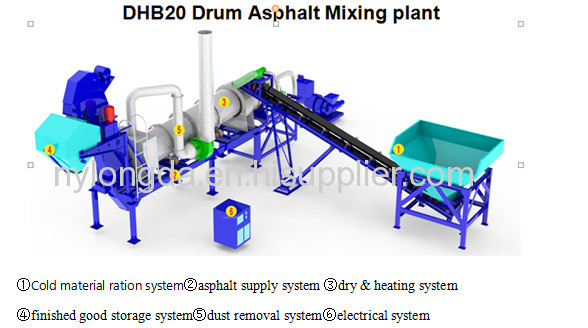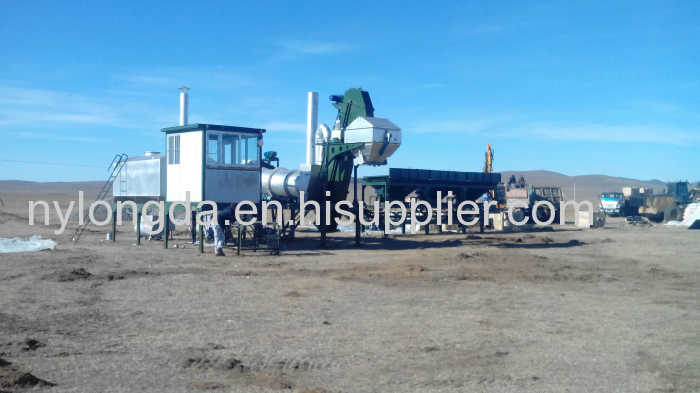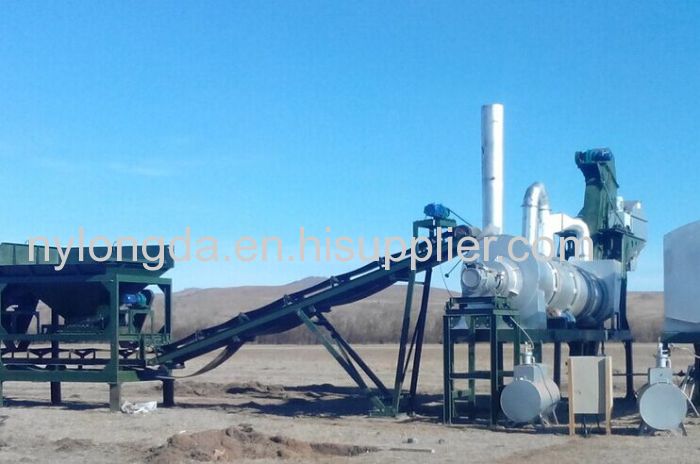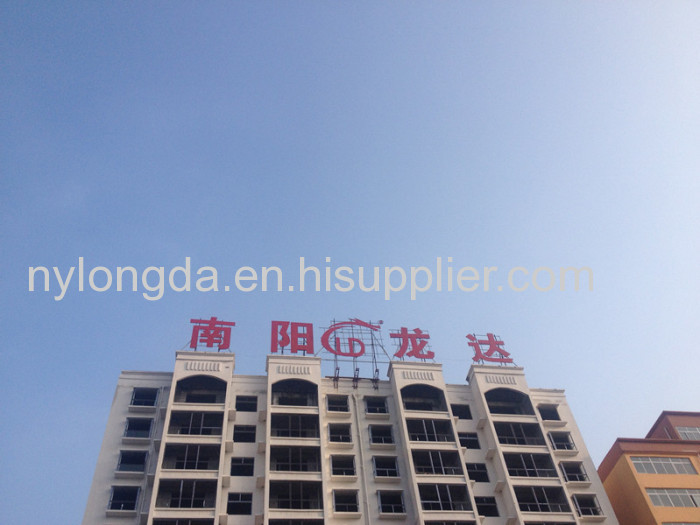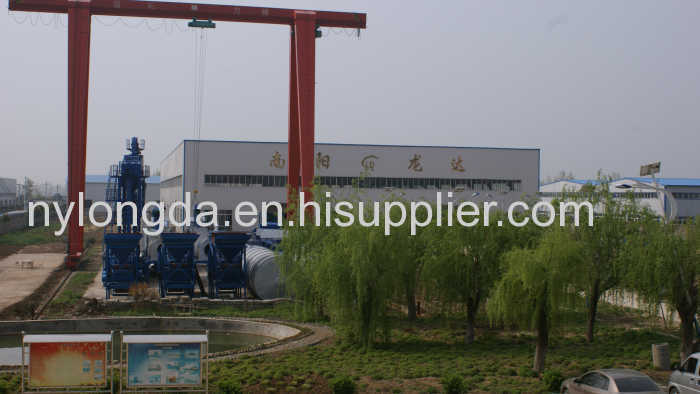 For more details, please go to:
Skype: rebecca.liang6 QQ:3300701547 Email:nylongda@sohu.com