Credit Ocean COD-980 fancy yarn lace crochet machines
COD-980 Fancy yarn crochet machine is a high Speed fancy Yarn crocket Machine. The machine first knits cloth with warp and weft yarn, then cuts the warp yarn to form the final yarn. Otherwise it knits warp and weft yarn to straightly kit belt yarn. COD-980 machine is suitable to knit various kind of yarns, both natural fibers (wool, silk, cotton, linen, etc.) and synthetic fibers (polyester, acrylic etc.) This entire material can be dyed before or after knitting, in accordance with its mattress. The finished yarn is of flat shape.

COD-980 Fancy yarn crochet machine is a high Speed fancy. Yarn crocket Machine controls the device by changing inlay methods to produce all kind of various pattern yarns. The machine speed is controlled by a frequency converter, starting at slow speed with step less changes, fast breaking to low speed according to meet the test production demand. The machine is divided into three main sections.
Technical parameter

Operational breadth

762mm(30 inch)Gauge

Needles Per inch

15, 18, 20G

Weft Bar

2--6 bars

Stitch Density

5-20S/cm

Link Chain

12-50 sections

Main Shaft Speed Max.

1500r/min

The Girth of Rack Frame

170cm

Whole Machine Power

1.5kw

No. of Yarn Bobbin

260 pieces

Gauge of Yarn Spindle

200mm

Main Machine(L×W×H)

1750×1950×1750mm

Winding Section(L×W×H)

3000×2800×2400mm

Yarn Frame(L×W×H)

2100×1880×2750mm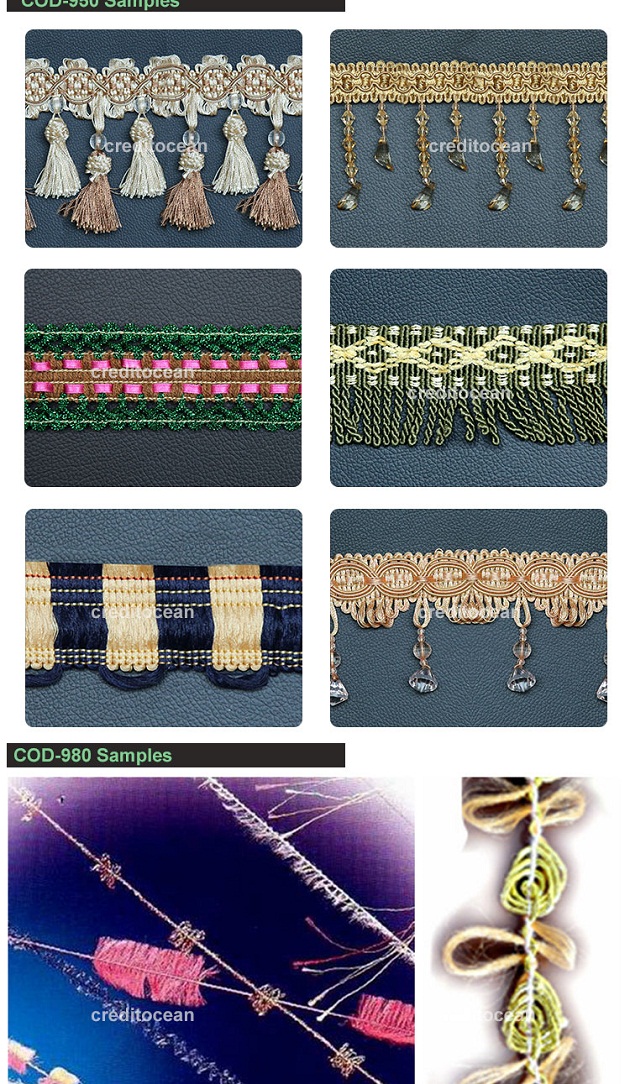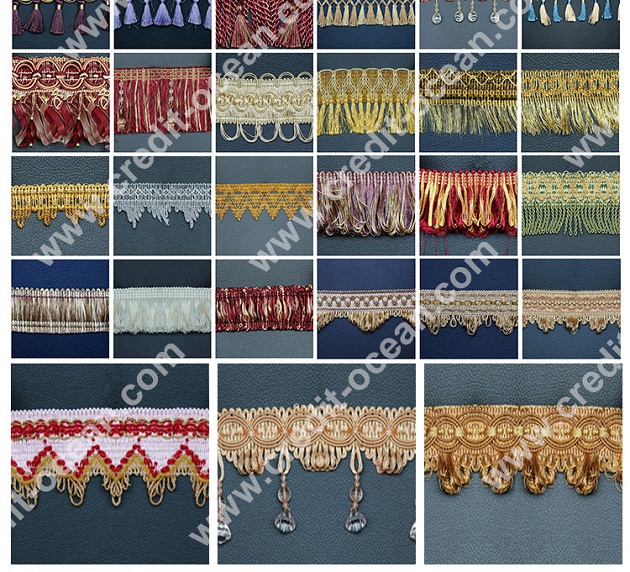 Why choose us
Credit Ocean is started in 2004 year and the centre of expertise and capacity. And we provide of needle loom, crochet machines, warping machines, electronic jacquard needle loom machines, shoelace and bag lace tipping machines, high speed braiding machine and high speed cord knitting machine etc.
Credit ocean supply of a wide range of machinery for many applications
Credit Ocean provide high quality machines
Credit ocean service quality
Credit Ocean have well experienced team
Credit ocean persist in the principle of "credit-keep promising,quality-keep upgrading,service-keep improving".
Services
1. We offer best after-sales service for customers.
2. Engineers available to solve any problem in need.
3. We help order spare parts quickly and correctly.
Don't hesitate to send us inquiry; we'll give you feedback within 24 hours!