High accuracy battery tester
BTS9000 is based on Neware 6th-generation testing system. It's designed for battery material research, high-precision tests, pulse charge/discharge tests, DCIR test, and cycle life test.
As the most cutting-edge equipment for battery material research, BTS9000 comes with extremely high accuracy(±0.02% of FS), amazing hardware response speed(≤100μs), wide range of applications, high-speed testing data acquisition and many other industry-proven characteristics, it's your ultimate choice for battery material research!
It characterized with a data acquisition frequency up to 1000Hz, an accuracy of 0.02% FS and a minimum pulse width of 400us (microsecond) which can be utilized for GSM or some other rapid pulse tests. Comes to the pulse tests, BTS9000 supports GSM(Global System for Mobile Communications), GPRS(General Packet Radio Service), CDMA-standby, CDMA-talk(Code Division Multiple Access), IDEN(Integrated Digital Enhanced Networks), etc.
17 Years Of Innovation
Reliable & Flexible Testing Solutions For a Sustainable Future
Feature Applications
1 Resolution: AD: 16bit;DA: 16bit; 1 GSM/CDMA/GPRS and other pulse tests;
2 Accuracy: 0.02% FS; 2 Cyclic Voltammetry;
3 Response Time: ≤100us(Current in the range 10%~90% FS); 3 Rate, Static Capacity, Cycle Life and etc;
4 Data Acquisition frequency: 1000Hz;
5 Minimum Pulse Width: 400us;
6 Voltage Range: 5V;
7 Current Ranges: Range 1: 160uA ± 32nA
Range 2: 5mA ± 1uA
Range 3: 160mA ± 32uA
Range 4: 5000mA ± 1mA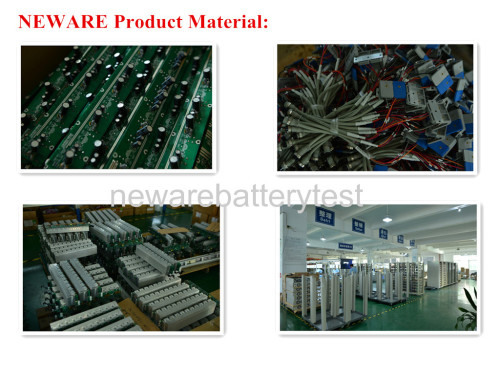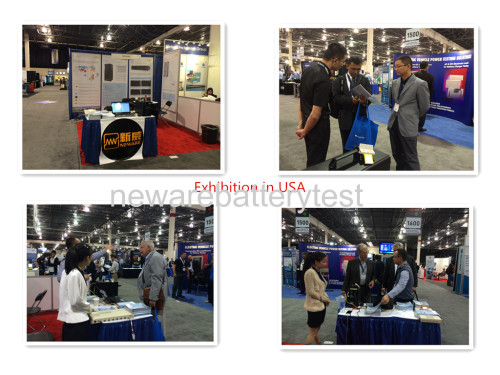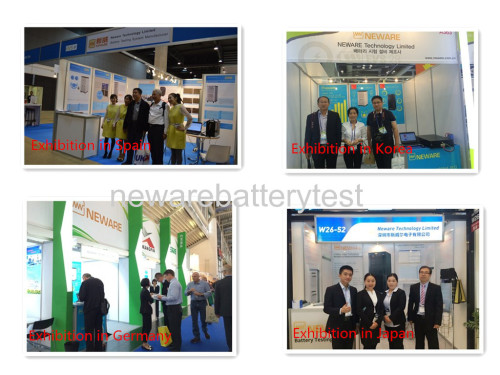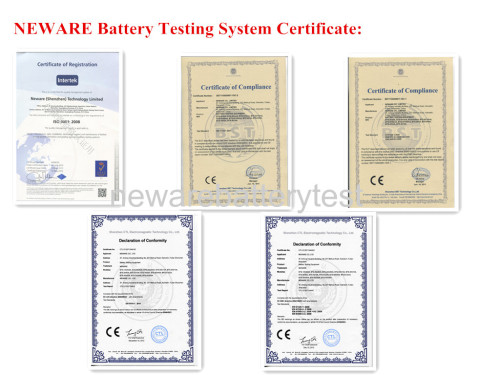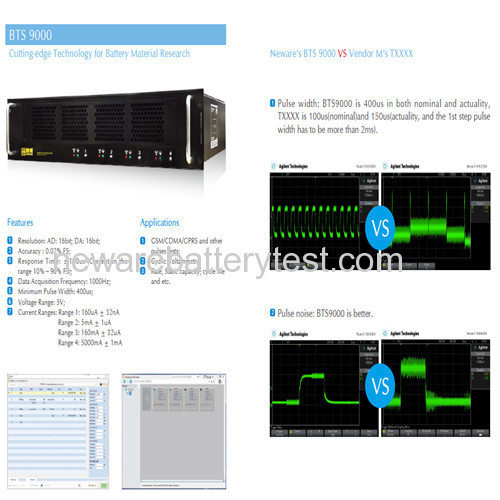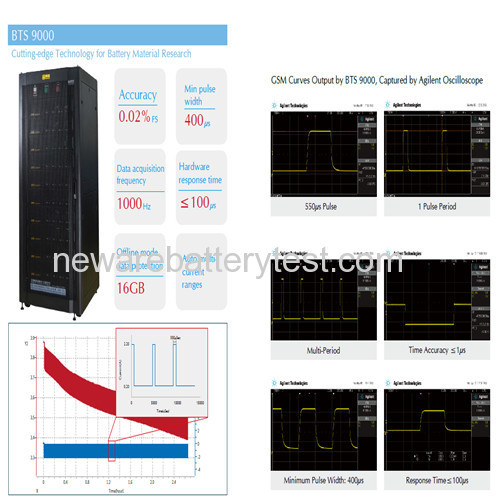 Our advantages:
All kinds of types are manufactured for a range of current from 1mA to 1000A, a range of voltage from 5V to 500V to meet customers' special needs. We also provide the BTS which can test the voltage of 0 V or even lower.
1.Reasonable Price, standarbale and Reliable Product.
2.Improve the quality and life expectancy of your products
3.Work Performance more effective and efficacy
4.17years innovation guarantees you a in better future.
Warranty and Customer Service:
Neware warrants its equipment for 1 year from shipment, to be free from defects in workmanship and material. For some other consumptive materials, like battery clamps, we provide a 3-month warranty. This warranty, including customer service support and software licenses, is not transferable. Meanwhile, we provide lifetime software update
service to help your equipment optimized in its best status.
We provide below customer services:
1.Free Technical Training.
2.Free Service Call Service.
3.Testing Service.
4.Calibration Service.