Nide team could manufacture shaft as per customer's drawing and samples. If customer only has motor shaft samples, we could also design drawing for our customer. We also provide customized service for shaft production.

Application
Automotive & transportation parts; Fitness equipment; Diesel engine & compressor; Mining machinery; Home appliance; Motors and pump; Transmission; Windmill parts; General industrial equipment; Heavy electrical; Shaft sleeves; Fittings etc.

Shaft are mainly classified into two types.
Transmission shafts are used to transmit power between the source and the machine absorbing power; e.g. counter shafts and line shafts.
Machine shafts are the integral part of the machine itself; e.g. crankshaft.

Competitive advantages
1. Our shaft has a wide application, such as automotive industry, household appliances, power tools and etc.
2. We directly supply our shafts to many countries, like USA, France, Turkey, Iran, India, Brazil, Argentina, Mexico etc.
3. We have a wide range of shaft.
4. We could customize shaft for our customer.

Information needed for shaft inquiry
It will be better if customer could send us detailed drawing including below information.
1. Shaft dimension
2. Shaft material
3. Shaft application
5. Required quantity
6. Other technical requirement.
Shaft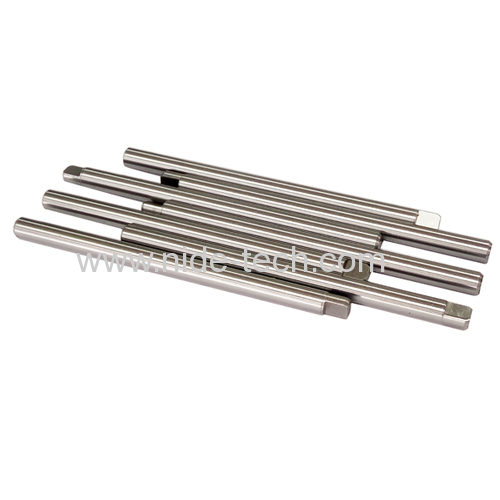 Besides motor, we also supply other motor components, such as commutator, ball bearing, carbon brushes, magnet, insulation paper etc.