Stainless steel outdoor furniture adjustable feet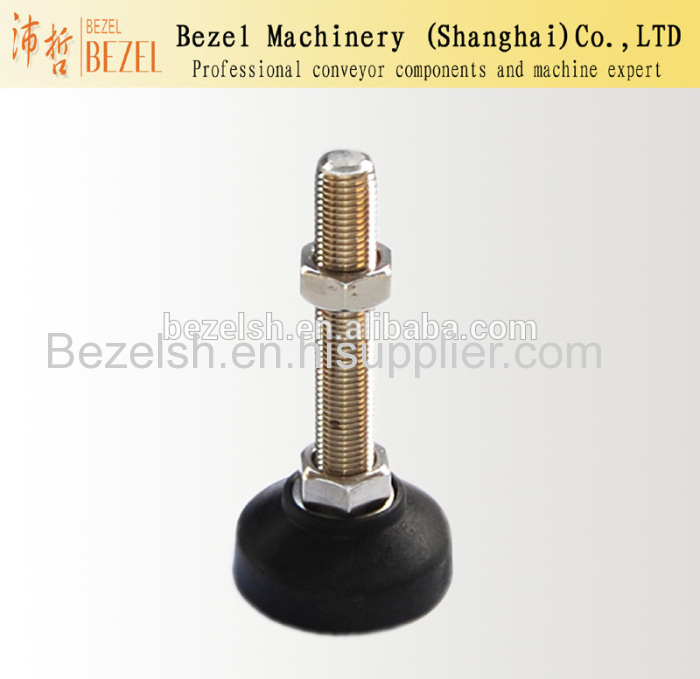 BEZEL is a professional supplier of conveyor components,conveyor machines with rich experiences.
Conveyor components: We supply both standard and non-standard components. Plastic Machinery parts, Packaging Machinery parts, Conveyor Flat top Chains, Conveyor Modular Belts and Sprockets, Conveyor Roller, flexible chain and so on.
Conveyor Machines: Spiral covneyor, roller conveyor, palstic chain coveyor, roller conveyor, modular belt conveyor, belt conveyor, climbing conveyor and so on.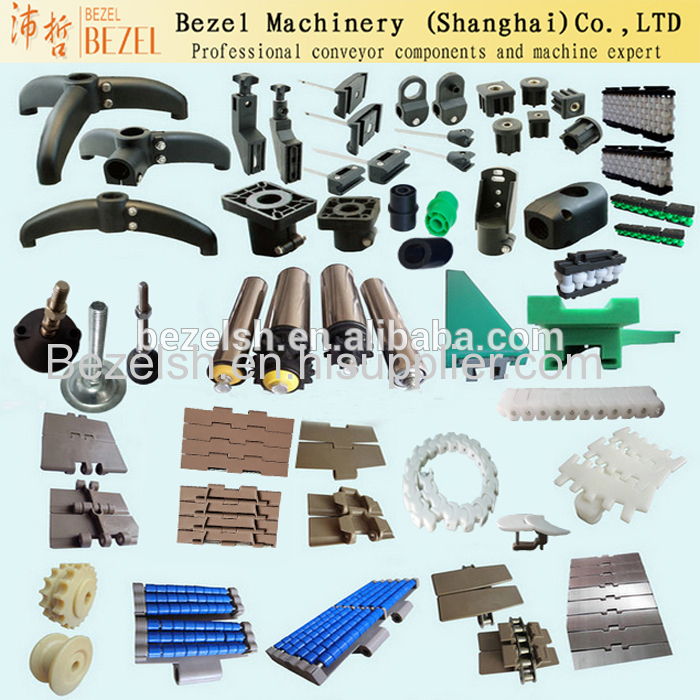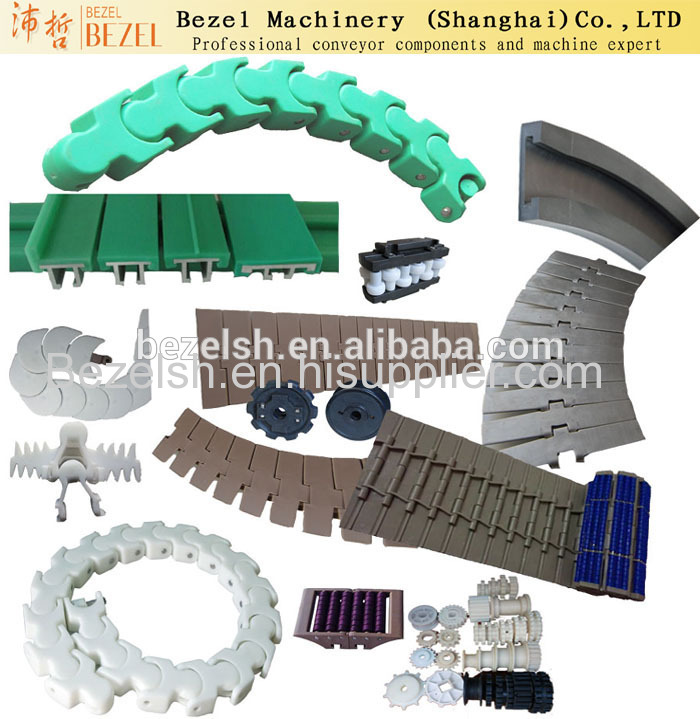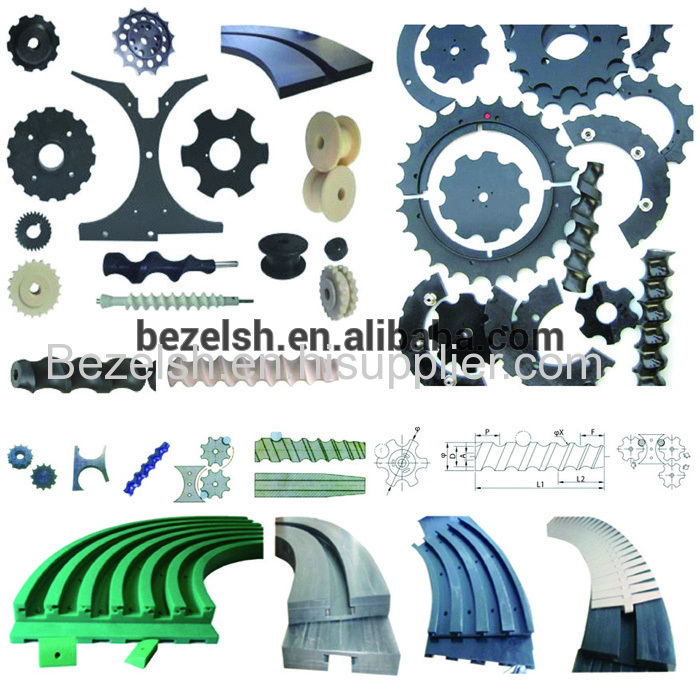 Application of our products:

Our products are widely used in the conveyor of production of light industry as below:
Agriculture: Washing/disinfecting/drying/packing/cooling/freezing of vegetables/

fruit/meat/aquatic products/sea food.

Food: Instant noodles/rice noodles/snacks/box lunch/bakeries/cans/sugar.

Wines and beverage: Mineral water/pure water/soft drink / milk/dairy/wines.

Medicine and chemical industry.

Tobaccos.

Electronics and batteries.

Machinery components/auto parts/powder metallurgy/glass.

Logistics.

Company introduction:

Company name

Bezel Machinery (Shanghai) Co.,Ltd

Company brief

We We are factory specializes in manufacturing conveyor chains, modular belts, sprockets , other conveyor components and conveyor systems. Since 2009, we have been supplying products to customers in Southeast Asia, Europe. And now we are planning to sell our products to all over the world.


Our products

Conveyor chains

Plastic slat top chains, Side flexible chains

Stainless steel table top chains,

Multi flex conveyor chains,

Modular belts

Plastic mat top belt

Other conveyor components

Connecting joints, Guide rail brackets, Guide rail clamps,

Leveling feet, Support base, Guide rail, Wear strip

Drive sprockets & idler wheels, Conveyor rollers

Conveyor systems

Straight run chain conveyor, Flexible chain conveyor, Modular belt conveyor, Stainless steel chain conveyor, Roller conveyor, Belt conveyor, Sushi chain conveyor

Tel

00 86 21 + 5979 0073

Head office address


Room 420 Litong Buiding, No. 349 Jiudu Road, Jiuting town, Songjiang Distict, Shanghai, China

Web site

http://www.bezelsh.en.alibaba.com

Skype

bezel.888

If you have any question, please feel free to contact with us. We will try our best to service you.

Our advantage:

1. Good quality. Our product quality is wildly approved by well-known domestic and foreign customers.

2. Factory price. Low cost and reasonalbe profit make our price is competitive.

3. Low MOQ. We can accept order with very small qty.

4. Complete product line. You can purchase almost all kind of products related to conveyor from us.

5. Customization is accpetable. You can customize products according to your non-standard

specification or special requirement.

6. Sufficient stocks for standard components. So we may meet your urgent needs.

7. Good service. Quick response and good service are our promise.

8. Trade assurance. We are one of Alibaba Golden Suppliers which own high reputation and trade

assrance.

Our products:

FAQ

1.Question: How can I get last price for your products?
Answer: Pls kindly advise the detail information of products you need: quantity/ material/

specifiction/performance needs and so on.

2. Question: How soon can I get a reply for enquiry?
Answer: We will give you reply within 24 hours. After confirming your specific product

requirement, we will quote you asap.

3. Question: Is there a minimum order requirement?
Answer: No, any quantity is fine. But the price will be a little higher.

4. Question: Can I customize products?
Answer: Of course! We will do the mould as your artwork or your given sample. Once you

pay for the mould fee, the mould will be yours. We will not do any product for

other customers by this mould. And we will pay the fee to maintain and redo the

mould when it is damaged in the following orders.


5. Question: How can I get a sample?
Answer: Yes. Any existing sample in our hands, we can offer free of charge! However, you

need to pay the express. For custom made sample, you just need to pay the mould

fee. The sample time is about one month.


6. Question: Hong long will it take to receive my products?
Answer: 5 days-35 days, according to the shipping method: ship by express, air, sea. And where

you are.


7. Question: What can I do if I found problems when I receive ordered products?

Answer: Pls contact with us freely within 10 days after your receive the products.
Kindly take photos of all the bad goods or any proof show us. After confirmation, we

can replacement/ refund/ deduct the fee from next order.