Bomsur HA brighting Moisturizing silk facial mask
Product Description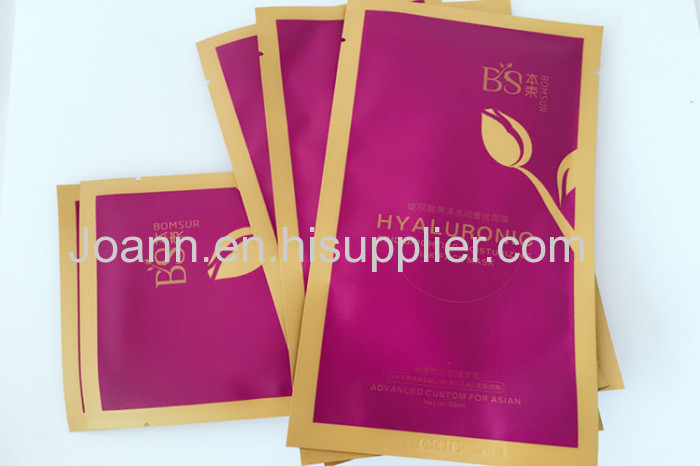 Bomsur Hyaluronic Acid brighting Moisturizing silk face mask contains 3 effective ingradients:
1.Hyaluronic acid:
Moisture resistance decaying factor. bring skin enough moisture, firmly lock water from base layer, increase skin elasticity.
2.Rose extract:
Fight free radicals, promote skin nutrition absorption, improve dark skin and light skin, nourish the coagulation embellish skin.
3.Cactus extract:
Natural reservoir of skin, efficient hydration more radiation protection, quickly abandon "desert musle".


Main ingradients:
Water, glycerin, glycerol polyether-26, trehalose, aloe extract, oat(AVENA SATIVA) beta glucan, rose (ROSA RUGOSA) flower extract, cactus(OPUNTIA DILLENII) extract,hydrolyzed collagen, tocopherol phosphate sodiun, allantoin, xanthan gum, hydroxy benzene methyl ester, ketone of hyaluronic acid, methyl isopropyl thiazole moiety, iodine propiolic alcohol butyl ammonia acidester

Suitable skin types
Suitable for all skin types, especially for combination skin and dry type.
How To Use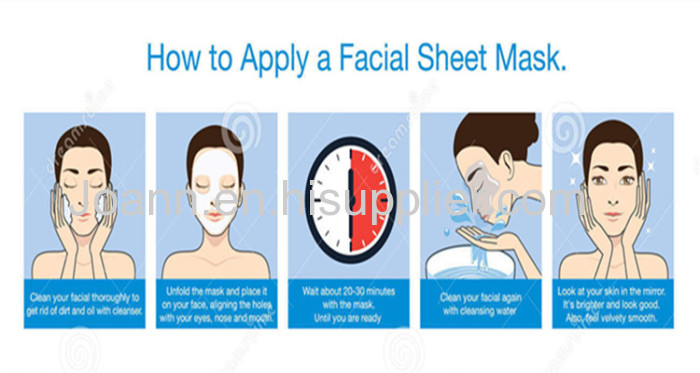 Our Company