23pcs Cap Type Oil Filter Wrench Socket Removal Tool Kit Auto Repair Maintain Tool kit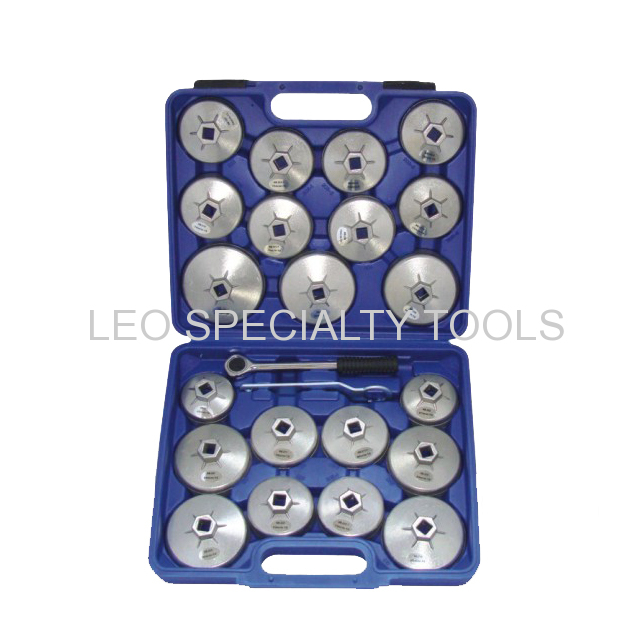 Description:
Cap set with ratchet and ring spanner.
Many sizes to cover most Mercedes BMW VW Audi Volvo Ford.
Hold your sockets securely while minimizing the chance of crushing the filters.
Includes 1 pc ratchet, 1 pc ring spanner and 21 pcs caps.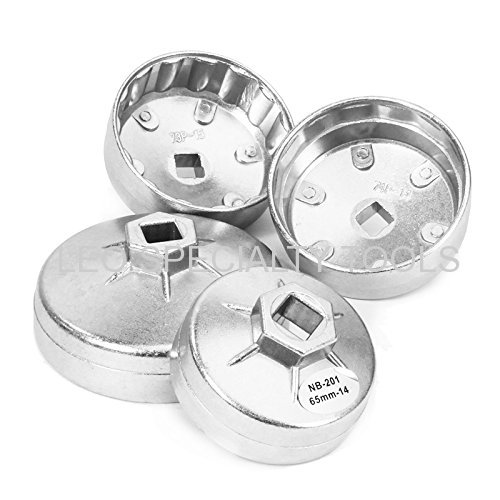 Features:
Compact convenient design, perfect garage tool.
High quality aluminium alloy material, high strength, with long service life.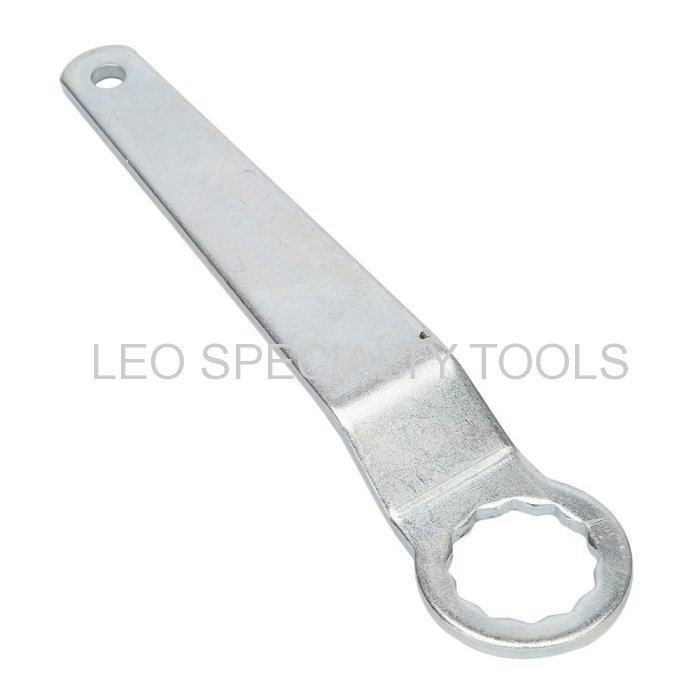 Specifications:
Inner diameter is 65mm with 14 flutes
Inner diameter is 67mm with 14 flutes
Inner diameter is 74mm with 14 flutes
Inner diameter is 74mm with 15 flutes
Inner diameter is 75mm with 12 flutes
Inner diameter is 75mm with 15 flutes
Inner diameter is 73mm with 14 flutes
Inner diameter is 75mm with 14 flutes
Inner diameter is 79mm with 15 flutes
Inner diameter is 73mm with 15 flutes
Inner diameter is 74mm with 14 flutes
Inner diameter is 84mm with 18 flutes
Inner diameter is 89mm with 15 flutes
Inner diameter is 91mm with 15 flutes
Inner diameter is 92mm with 15 flutes
Inner diameter is 95mm with 15 flutes
Inner diameter is 76mm with 12 flutes
Inner diameter is 79mm with 15 flutes
Inner diameter is 101mm with 15 flutes
Inner diameter is 92mm with 15 flutes
Inner diameter is 80mm with 15 flutes