PCT diagnostic test for bacterial
infection immunoassay
Methodology
Fluorescence Immunoassay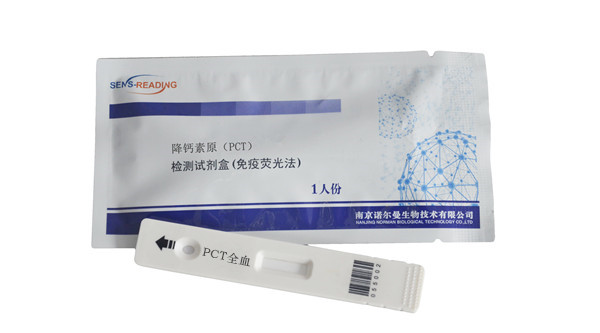 The added value of point-of-care testing
Despite strict guidelines for the implementation of early and effective therapies which have
improved the chance of survival, the mortality and morbidity rates associated with sepsis
remain higher than any other infection-related condition.
Norman's rapid,acute care FI-1000 procalcitonin test – an in vitro diagnostic assay for the
quantitative determination of procalcitonin in whole blood or plasma specimens, either at
the point of patient care or in a laboratory setting – is an important tool for acute and
intensive care professionals, aiding the detection of sepsis. This enables clinicians to start
antibiotictreatment undelayed and to demonstrate the efficacy of the chosen therapy in
reducing a patient's septic state.
Specs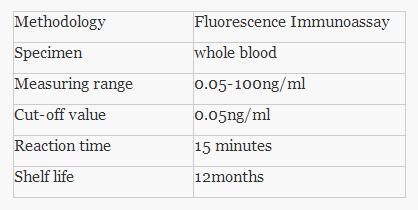 Clinical significance
1.PCT is a powerful auxiliary tool for infectious diseases diagnosis, stratification, therapy
and prognostic evaluation well as reasonable use of antibiotics.
2.Doctors should raise attention degree towards PCT test. Start diagnosis and treatment
monitoring from patient suspected of infectious diseases enter hospital, lay the foundation
for the subsequent treatment.
Advantage

1.Sample type : whole blood
2.High sensitivity: 0.05ng/ml
3.Wide linear range: 0.05 ∽ 100ng/ml
4.Strong anti-interference ability
5.Eliminate the damage problem of red blood cell
6.Good repeatability: CV<15%
7.Single sample test or batch test
Applicable departments
Pediatrics, ICU, emergency, respiration, surgery, ward, internal medicine,
oncology, hematology.
Package & Delivery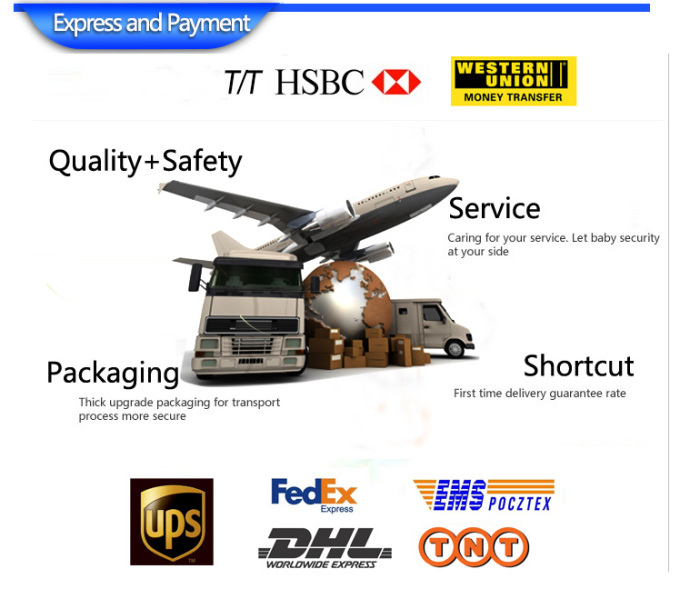 Related Products
Inflammation/Infection
PCT(whole blood), PCT (surum), hs-CRP
Cardiovascular
NT-proBNP, D-Dimer
cTnI,CK-MB, MYO
Nephropathy
NAGL, RBP,Cys-c, mAlb, B2-MG
Gastrosis
PGⅠ/ PGⅡ/ PGR/ HP/ FOB
Rheumatism
RF
Diabetes
C-Peptide
About us

Nanjing Norman Biological Technology Co., Ltd is dedicated to R&D and manufacturing
of automated chemiluminescence system. Founded in 2008, Norman biological has been
upholding the idea that R&D shapes future ,and concentration determines success.
Ever since the beginning,Norman has been focusing on developing and manufacturing
chemiluminescence and immunofluorescence reagents.

Agent Wanted
If you are interested in working with us, please feel free to contact.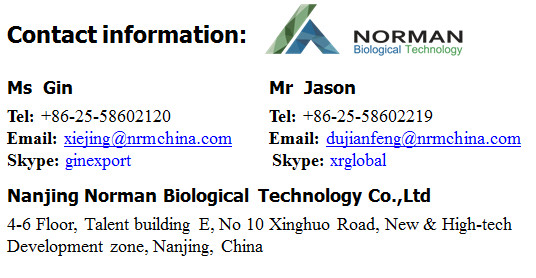 Why us
Manufacturer and Exporter for nearly 10 years with self R&D Research Center;

Professional After-Sale service with On-site support worldwide;

CE/ISO13485 Certifications

OEM and ODM are available !