WELCOME TO VISIT LONGKOU FUSHI MACHINERY CO.,LTD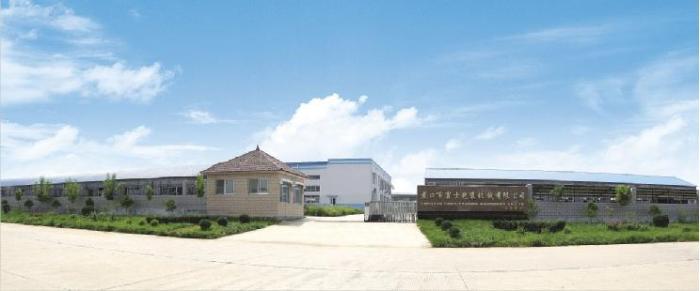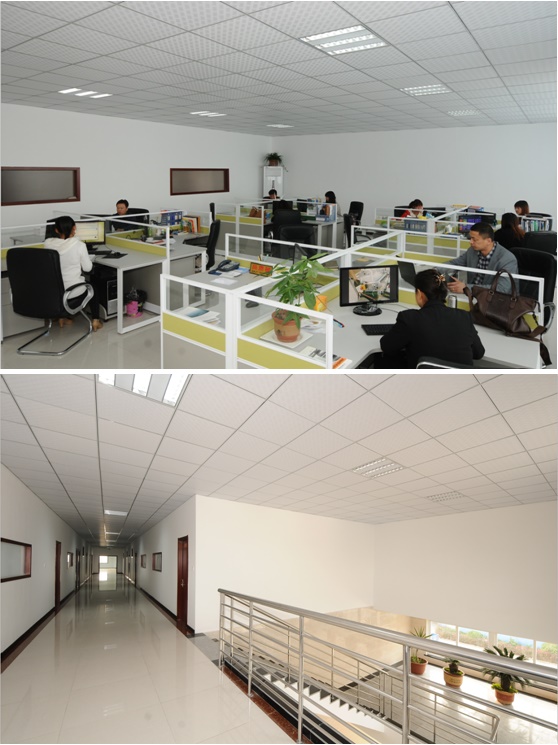 PE FOAM SHEET EXTRUSION LINE
INTRODUCTION:
1. PE foam and related products are made from PE resin and it is expanded and form
ed into shapes by being heated and extruded. And it is easy to be decompounded and
environment friendly.
2. Its key function is cushion protecting and warmth reserving.
3. Nowadays it is the most popularly used for modern batch production products; esp
ecially export packaging industry, including electronic industry (such as PC compute
r, laptop, and electronic chips and parts, inverter, TV, air conditioner, refrigerator), fu
rniture, glassware, garments, metal parts,etc
4. Whoever aims at modern packaging and export, he has to use PE foam for the follo
wing reasons:Packaging with air bubble film, EPS and plastic film is forbidden in ma
ny countries. Paper packaging is so expensive.
5. PE have few varieties: Sheets for direct wrapping and to make bags; PE sheet may
be coated with plastic film, craft paper and aluminum foil. It may be laminated (by el
ectricity or LPG flame) into thick blocks. Then cut them to make different containers
or frames. PE fruit net is direct for fruit and small matter's wrapping. If you add speci
al molds, you may make different profiles for door hinges and furniture packing.
PROCESS FLOW FIAGRAM AS BELOW:

Raw material → Mixing → Input hopper →The extruder, plasticize mix → Filter and Extrude
↑ ↓
Blowing agent → Blowing agent injecting system ↓
↓
Cooling and cutting ← Shaping barrel shape ← Through extruder head and mold ←
↓
Pull and flatten → Electrostatic elimination → Winder→ Pack and Label → Warehouse entry
THE MAIN TECHNICAL SPECIFICATIONS: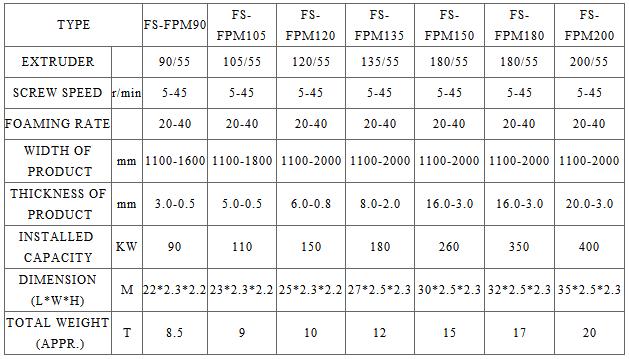 DETAILED PICTURE OF MACHINE: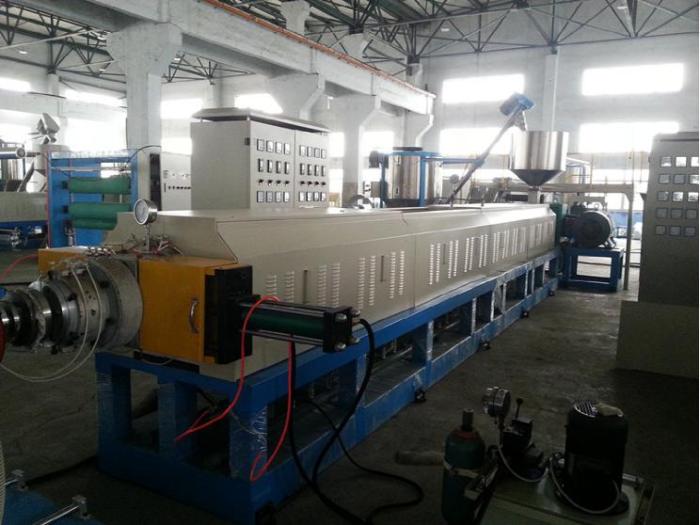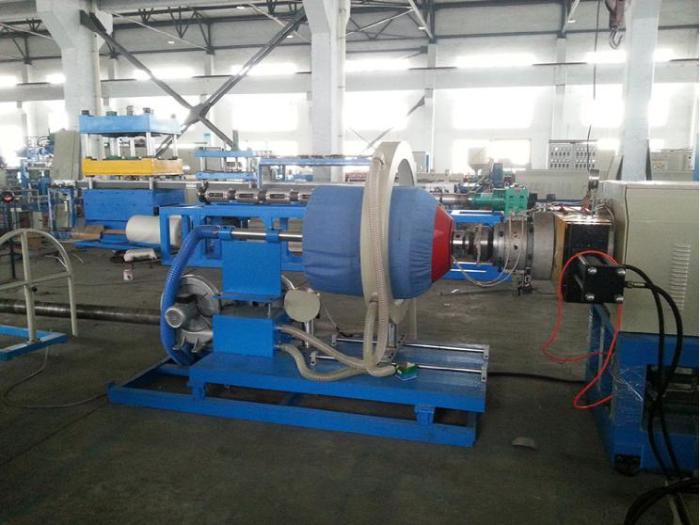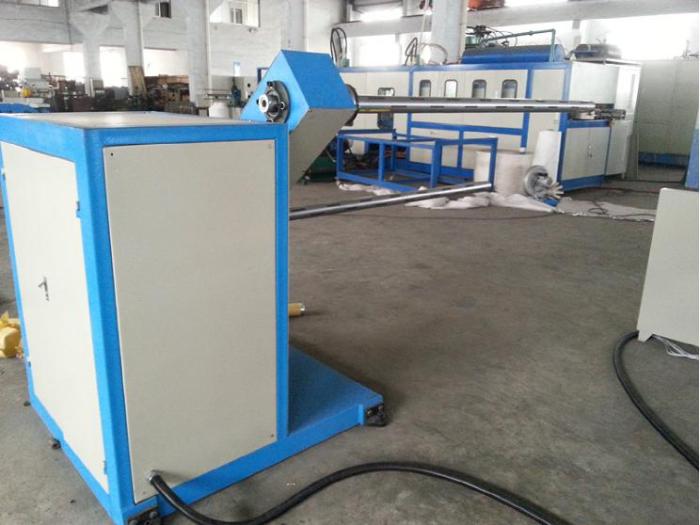 MACHINE FOR EXPORT:
OUR CERTIFICATIONS: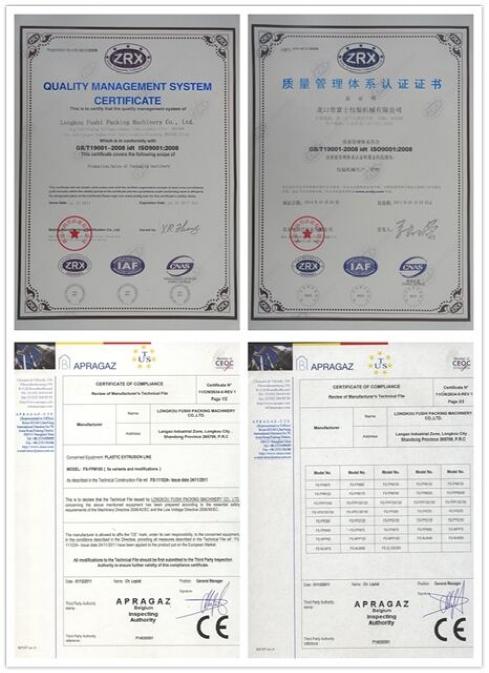 DEAR FRIEND, IF YOU ARE INTEREST IN OUR COMPANY AND MACHINES, PLEASE CONNECT US AT ANY TIME, THANK YOU!
Q: Why you choose our company?
A: First, we are China Leading foam machine Manufacturer. Our company have ma
de foam machine more than 20 years with strong experience and advanced techni
ques
Second, Best Quality & Best Service with Competitive price, 100% inspection Befor
e Shipment,And we have got CE and ISO 9001 certificate
Last, we have Professional technical team, will supply 24 hours service for you Ou
r machine have good quality, 1 year guarantee and lifetime maintenance
Q: What should we prepare except material?

A: You should prepare workshop, water tower, electric line, air compressor (if yo
u need we can help you to buy air compressor), we can supply workshop layout dra
wing and equipment circuit diagram for you
Q: Where is your factory located? How can I visit there?
A: Our factory is located in Longkou city, Shandong province, YANTAI AIRPOR
T IS THE NEAREST AIRPORT from our factory, just need half hour by car,you al
so can fly to Qingdao Airport.
When you confirm flight No. and time please tell us then we can PICK YOU UP A
T THE AIRPORT STATION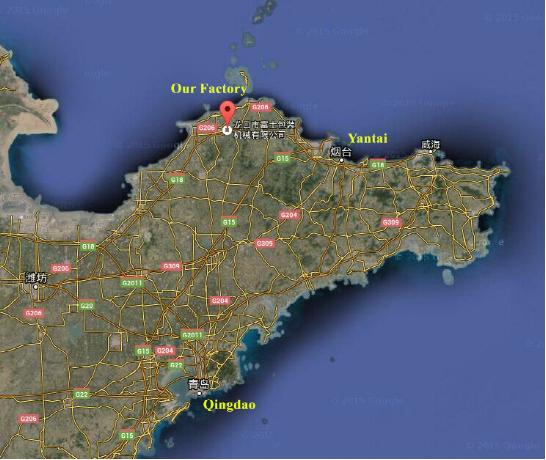 THANK YOU FOR YOUR READING, HOPE WE HAVE CHANCE TO COOPERATE WITH YOU.
THANK YOU VERY MUCH!