Oilite Steel Bushing DX Bearing Bush With Oil Hole Yellow Black Color POM Composite Slide Bushing Manufacture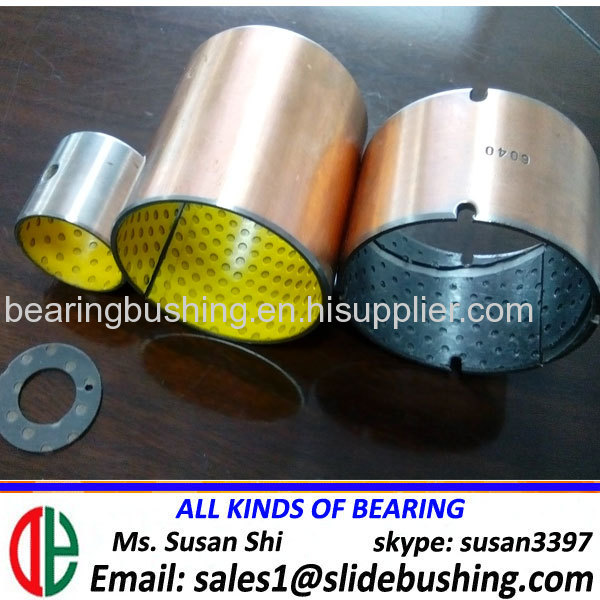 dyb200 dx bush descrip
Application Fields:
1,DYB101(DU-SF-1), Widely used in hydraulic vechicles,tobacoo machines,forests machines and so on.
2,DYB 201(DX-SF-2), Widely used in vehicle chassis,forming machine tools,rolling steel industry and so on.
3,DYB 104(Lead Free),Widely used in food machine,pharmaceutical machine,ect.
4,DYB 106,Widely used in auto mobile,motor damper and oilpumps,ect.
5,DYB 500,Widely used in consecutive casting and rolling machines,mine-exploiting equipments,ships,steam engine,ect.
Packing:
1,Print mark logo,
2,Anti-rust oil
3,Plastic films
4,Plastic bag or paper box
5,Carton+Pallet
Shipping:
1,Delivery Time : Usually 15-20 days.Depends on your quantity.
2,Generally, Free of standard size sample within 5 days.
Manufacture all various of bearing bushing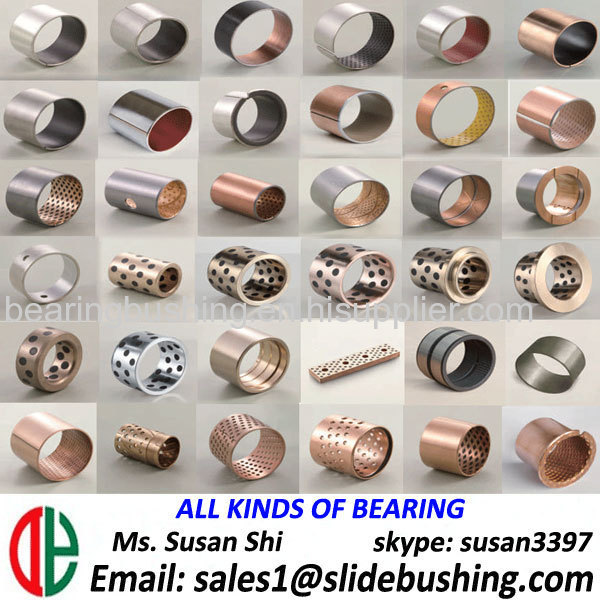 Company informations:
Jiashan Dingyi Interaction Bearing Co., Ltd. specializes in researching and manufacturing self-lubricating oilless bushes. We can also design and produce various non-standard bearings according to clients' requirements. Qualified products and good service are guidance of our company. We will do our best to develop bushes in different fields to serve clients from at home and abroad.
Large various bushings manufacture.
1,DYB100 DU SF-1 Teflon bushings PAP P10
2,DYB200 DX SF-2 POM bushings PAP P20
3,DYB300 SJ/JF Bimetal steel+bronze bushings
4,DYB500 JDB SOB WF Bronze metal graphite bushings
5,DYB900 FB Bronze wrapped oilite bushings
6,DYB FU sintered bronze bush,Oilite metal sintered bushings
7,DYB BTU ball transfer unit, ball caster bearing
8,DYB FZ ball retainer, ball bearing cage