temporary cheap used safety concert metal construction crowd control barrier
Crowd Control Barrier / Road Barrier made by bended pipe with a elegant appearance with sturdy and removable features compare with traditional fence it united the panel and post install process more faster the feet of crowd control barrier can be customized difference shape such as steel feet, triangle shape, bended ones and so on. According to Customers requirements and feet can be design welded permanent and removable types.
Crowd Control Barrier / Road Barrier are full hot-dipped galvanized after welded. Each barriers is completely dipped in a Gal bath after manufacture. This is the best galvanizing process available.
Material:

carbon steel pipes or Galvanized pipe

Process:

Made through pipe welding then hot galvanized or PVC powder coated or PVC Powder Painted

Application:

public events, exhibitions, festive parties, sporting events, concerts,

construction sites and station Waiting Room etc public restriction area

Product Features:

Corrosion resistant, age resistant, sunshine proof, weather proof, easy

installation and move, Elegant Appearance

Corrosion Form:

Hot dipped galvanized

PVC Powder coating

PVC Powder Painted

Specification




Frame

(O.D)

Infill picket

(O.D)

Panel width

Panel height

Pipe Spacing

Feet stype

20mm

25mm

32mm

40mm

42mm

48mm

12mm

14mm

16mm

20mm

25mm

2.0m

2.1m

2.2m

2.4m

2.5m

1.1m

1.2m

1.5m

60mm

100mm

120mm

150mm

190mm

200mm

Flat feet

V-Shaped Cross

Pipe bending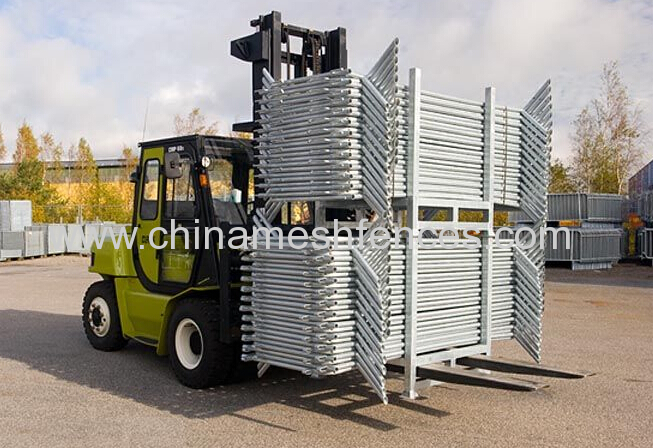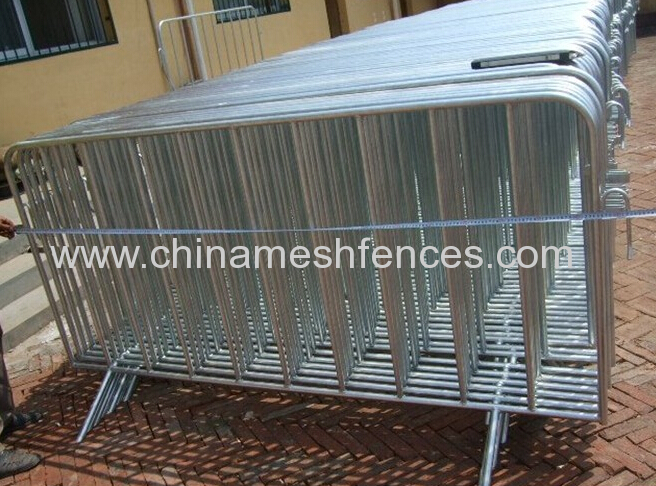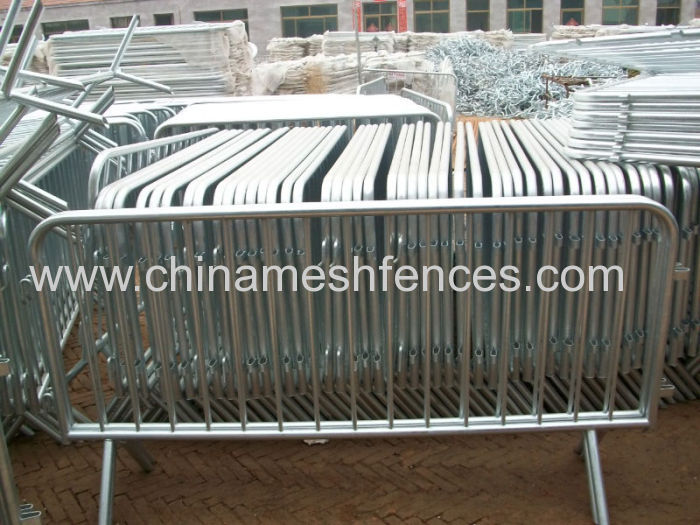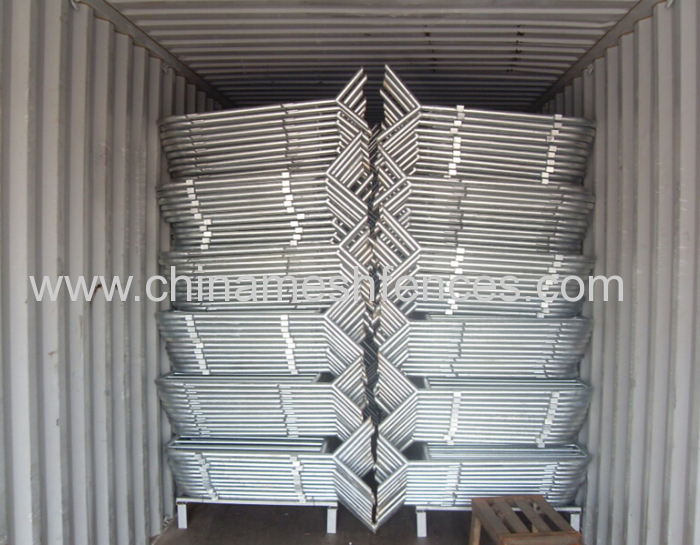 Any size could be customized !!!
Welcome to visit our factory !!!