Electronic Universal Testing Machine
MODEL NO. UTM-142
Electronic Universal Testing Machine
Application: 
UTM-1422 Electronic Universal Testing Machine
  is designed for a wide range of applications, such as elastic modulus for tension, elastic modulus for bending, compression modulus, yield strength, tensile strength, breaking strength, elongation, compression stress, compression strain, shearing, peeling, tearing, puncture tests of thermosetting and thermoplastic plastics. It is suitable for engineering plastics, reinforced plastics, modified plastics, plastic profile, plastic pipe, sheet and film, etc.
Related Standards:
STANDARDS

ISO 527-1993

 

ISO 604-2002

ISO 1209-1-2007

 

ISO 178-2004

ASTM D638

ASTM D790-2003
   Note: this Electronic Universal Testing Machine
can conform to but not limit to all the standards above, for more standards conformance, please contact us.
Features:
1.Precise force measurement with load cell of high quality and advanced digitalization technology to ensure the accuracy of measuring force prior to 0.5%;
2.Wide test speed range of 1~5000mm/min with an error of less than 1% and stable operation; the return speed of 4000mm/min with high test efficiency;
3. Advanced high speed controlling system to ensure the instrument run stable at a constant high speed, thereby, the accuracy and repeatability of test results are improved;
4.  Wide stroke up to 900mm, applicable to various materials;
5.Intelligent load cell with intelligent and digitalized technology can self-recognize its installation state, property, capacity and oefficient; no need to be replaced manually;
5.Well interchangeability between different load cells and no need of on-site calibration;
6. Humanized system-the tester can randomly adjust the crosshead's position so as that operations can be done as he wills, which greatly enhances the test efficiency;
 Powerful software support;
Key Specification:
1. Capacity:                                10000N
2. Load Cell Accuracy:                        grade 0.5
3.Load Measurement Accuracy:                ±0.5% for 2%~100%F.S.
4. Deformation range                         0.2%~100%F.S.
5. Deformation error                          ≤±0.5%
6.Deformation resolution                      0.0125mm
7.Bending deflection range and accuracy         15mm, 0.005mm
8.Bending deflection resolution                 0.001mm
9.Displacement resolution and error              0.001mm,≤±0.5%
10,Cross beam speed                           0.001~500mm/min
11.Effective width                             400mm
l2.Max. tensile travel                           900mm
13. Power supply                     220VAC-15%~220VAC+10% 50Hz 1kVA
14,. Instrument Dimension:                     700mm×470mm×1850mm(L×W×H)
15.Instrument Weight:                          240kg
Standard configuration:
No.

Item

Quantity

1

Main machine

1 set

2

Installation software

1 pcs

3

PC

1 set

4

Printer

1 set

5

Load cell (10KN)

1 pcs

7

Extensometer

1pcs

6

Tensile clamp

Flexural clamp

1 set each
RELATED PHOTES :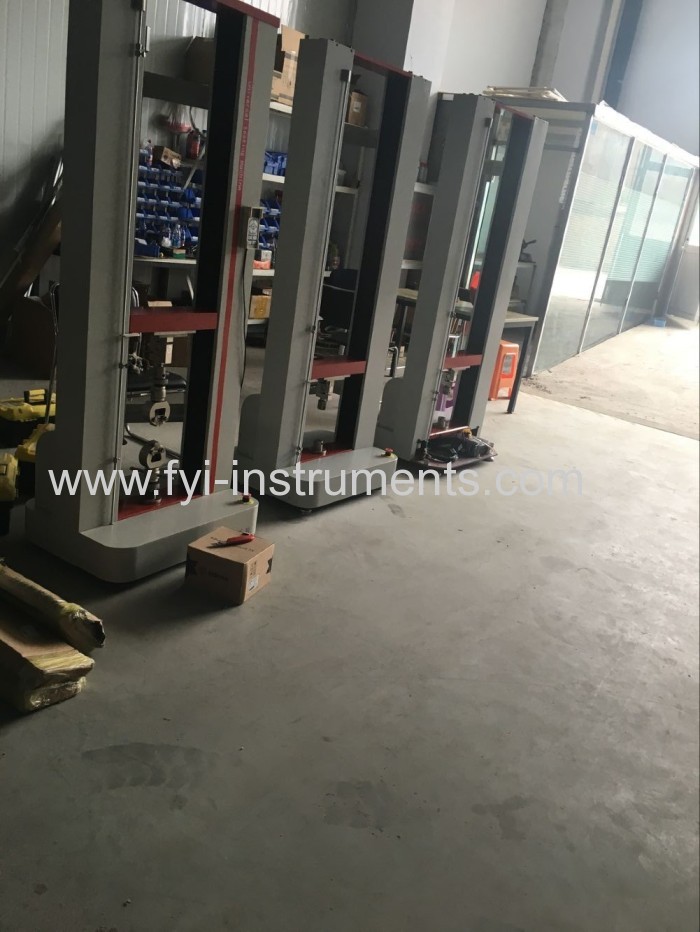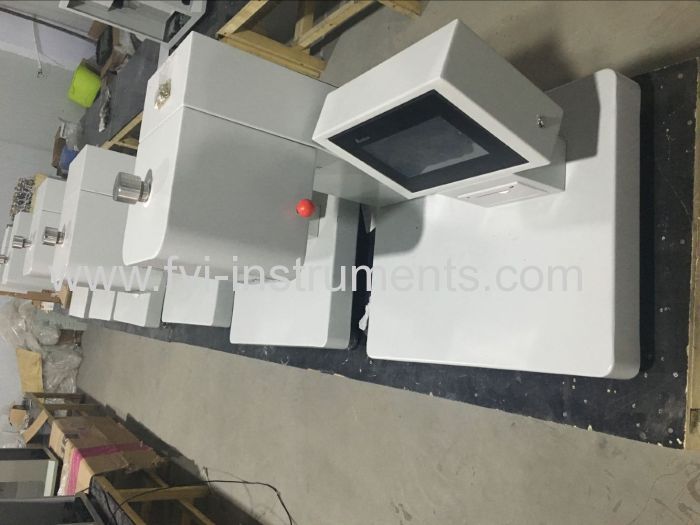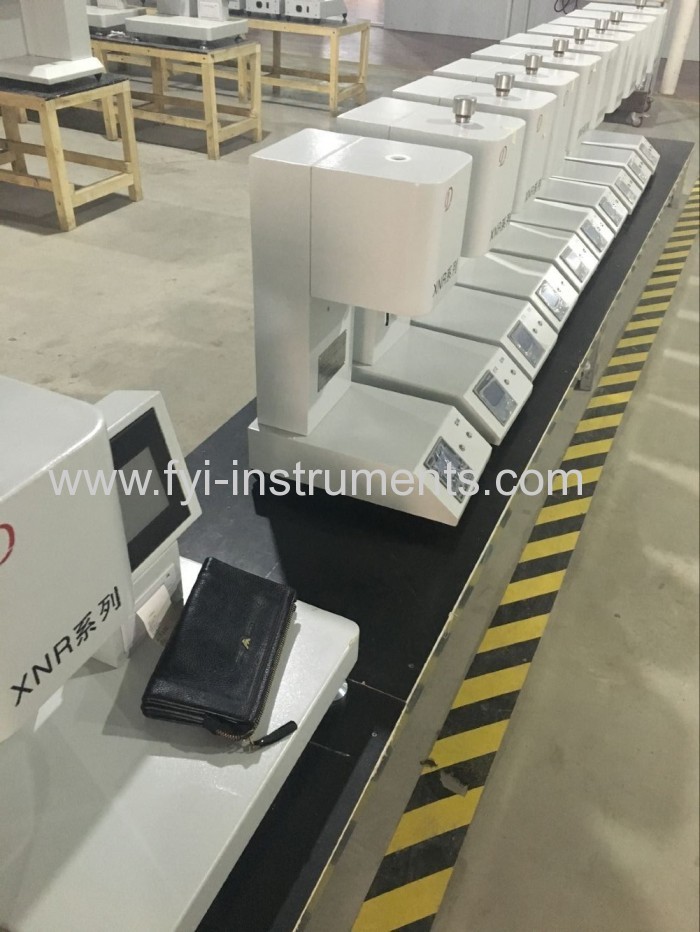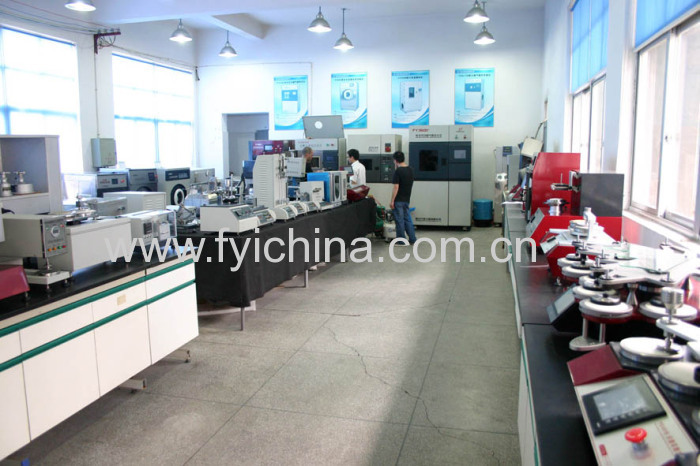 Exhibitions: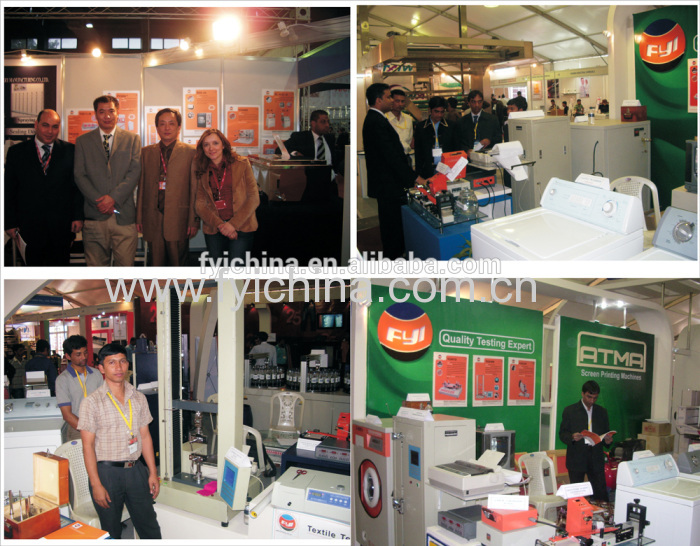 CE CERTIFICATE