good price insole machine / Shoe Making Machine
Features
1:uesd for shoes
2 Simple operation
3:bulk supply
4:factory price
5:soon delivery
6:sample available
7:customer design can be done
8.high quality and reliability
9.auto/by hand
10.convenient maintenance
Use:
1. Well configured system and ease maintenance.
2. Used for making safety shoe, leisure shoe, casual shoe, sandal, etc in double density.
3. Suitable for direct soling injection of single PU or colorful PU.
4. Each injection unit is equipped with two colors with accurate measurement of painting.
5. Automatic cleaning
6. Low noise and low energy consumption
7. Stable rotation and accurate positioning.
8 High mold clamping force.
9. Independent PLC control for each station with multi-function.
10 :any colors can be made.
Control system:
1, With the state of the art computer controlled system to gain the machinery more efficiency and reliability.
2, Self-diagnosis, alarming and monitoring functions and multi-language alternatives.
3, Preset technical parameters.
4, Reserve electrical interface for mechanical arm
5, PID closed-loop and self-regulated injection program
6, Automatic PID temperature control
7, Emergent halt protection device.
Specifications
Two color and three color available
It 's used for making safety shoe, leisure shoe, leather shoe/sole, etc.
1, On the turning circularity molding line which is mould-frame of horizontal multi-position, there are all kinds of specification and model moulds of sole and upper- link molding. When molding line runs equably and circularly, the pouring head of polyurethane foame machine or polyurethane pouring molding two purpose machine pour mix material liquid into the moulds continuously, after the material liquid processed molding in the moulds, which make many kinds of eligible molding shoes or soles.
2, Equipments productivity
polyurethane foam machine matches with sole molding molding line(60 position or more), we produce polyurethane soles by 50 shoe moulds, 10 hours one day and 8 circles/hour, as the rotating speed, it can yield 4000 pairs of soles per day.
3, Polyurethane foamed machine matches with sole upper-link molding production line(60 position), we are produce 10 hours one day and 8 circles/hour, as the rotating speed, it can yield 1200 pairs of soles per day.
4, Double color, double density polyurethane sole or upper-link molding shoe products, this techniques should be second pouring, so productivity will be decline
Technical Parameter:
1

Model

JG-803

2

Tank quantity

4

3

Tank capacity

250L

4

Pump quantity

4

5

Speed of pump(r/min)

0---280

6

Precision (%)

±0.5

7

Max rotating

Speed of injection screw

4500/8600-10000

(Choice by yourself)

8

Clean the head

Automatic/By hand

9

Voltage

380V,50HZ, or 415v ,60hz

10

power

18(kw)

11

Clean quantity

4500(r/min)>25,9000(r/min)>160

12

Product characteristics

Two color two density, Produce PU and transparent PU sole at the same time

13

Productivity(output )

if work 8 hours can produce 3600pairs of the shoes. every four minute can produce 30prs of the shoe.



The whole producing line include one main machine, one 60 station convey, one oven
1.main machine
2. 60 station producing line(conveyor)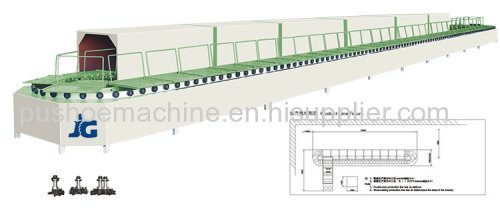 3. The raw material oven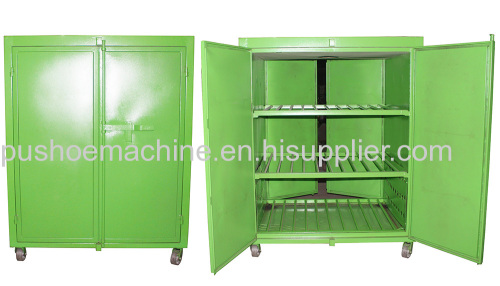 4.CE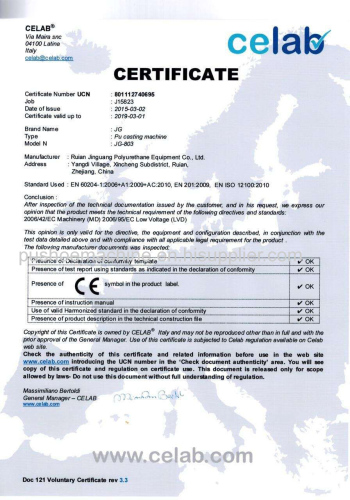 Can produce safty shoes, leathe shoes, sandal shoes etc.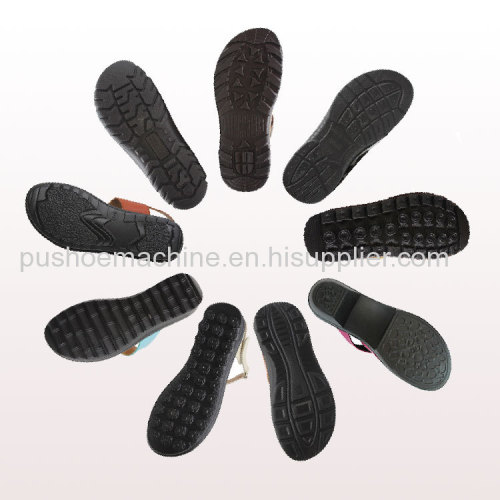 The packing and shipping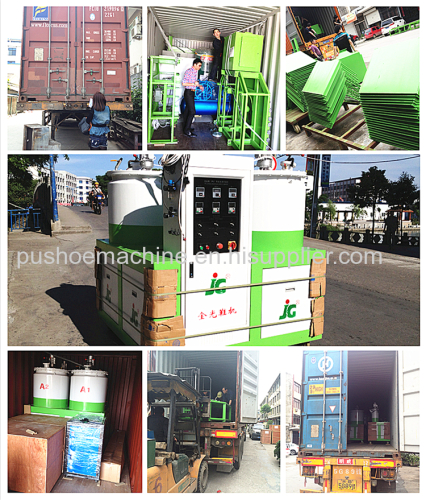 The production workshop
Attend trade shows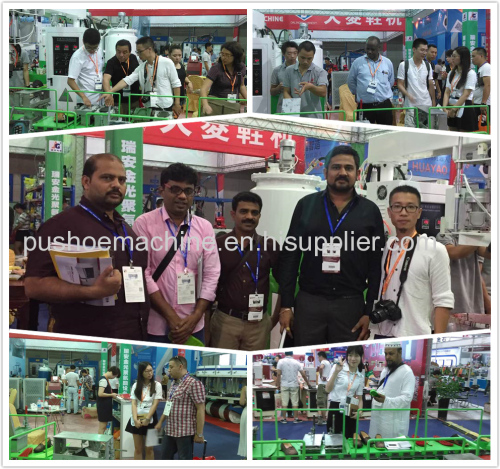 Our Services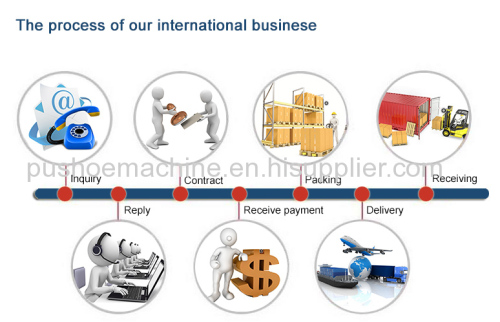 Company Information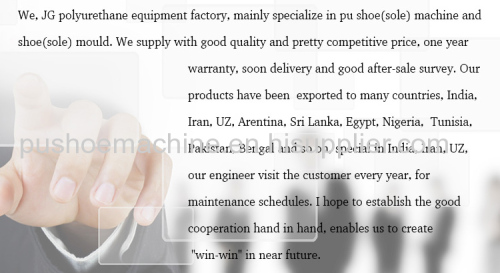 FAQ