WK-901 PET resin is a kind of high-molecular copolymer which features by its narrow molecular weight distribution and stable intrinsic viscosity. The modification enhances the fluidity and slows the crystallization rate, the perform & bottle will have an excellent performance. It can be used for the production of big size bottle for edible oil or water and sheet.
WK-901 has excellent further processing features like high clarity, high barrier property and high strength and it is characterized by its low heavy metal & AA content, good color, viscosity stability.
The following table provides the parameters that characterize the grade.
| | | |
| --- | --- | --- |
| Parameter | Unit | Value |
| Intrinsic Viosicity (IV) | dL/g | 0.86±0.02 |
| Acetaldehyde Content | ppm | ≤1 |
| Color (L-value) | -- | ≥83 |
| Color (b-value) | -- | ≤-0.5 |
| Melting point | ℃ | 238±2 |
| Moisture Content | %wt | ≤0.2 |
| Weight of 100 chips | g | 1.55±0.1 |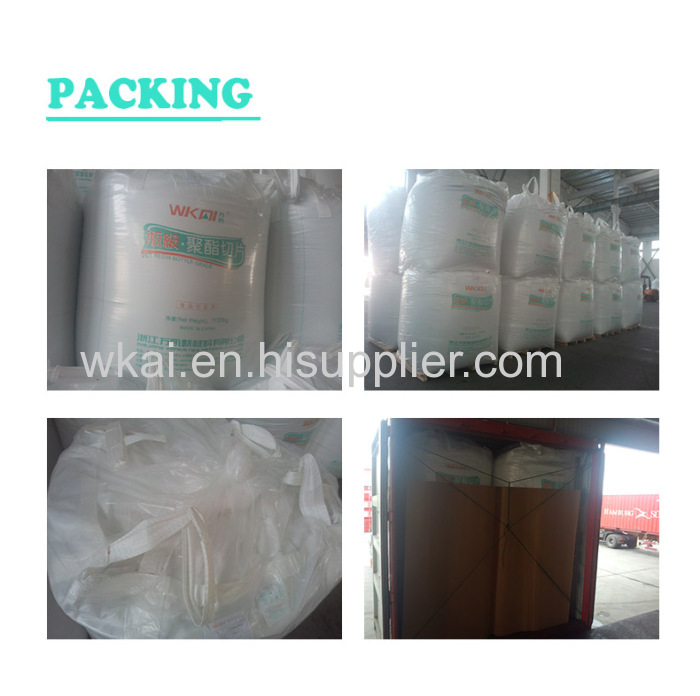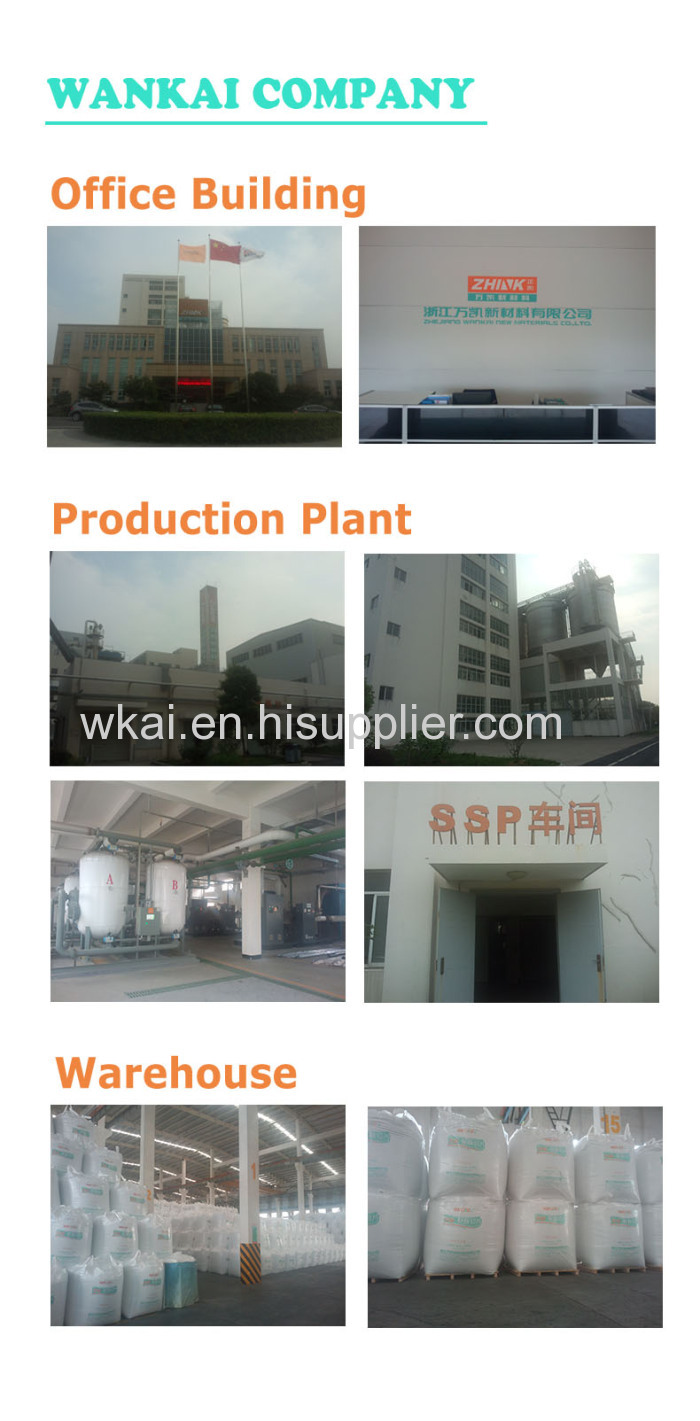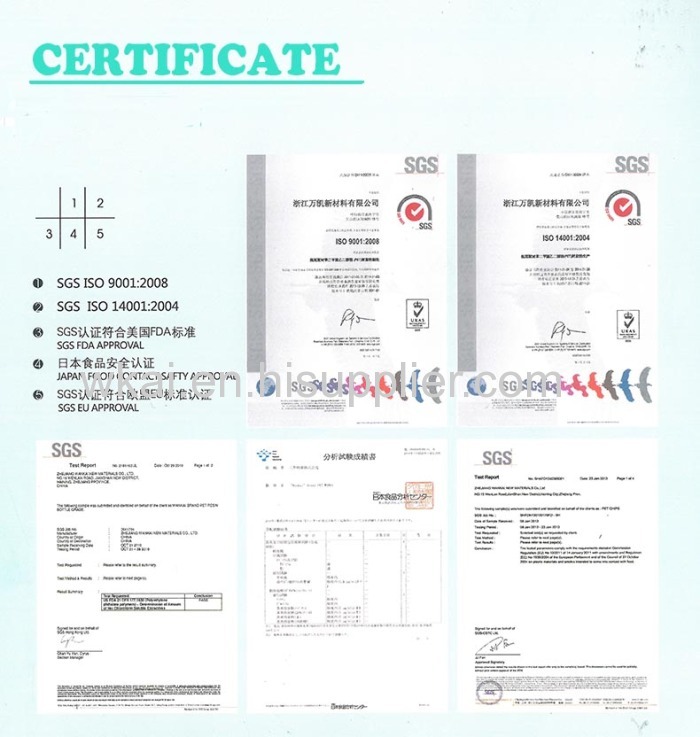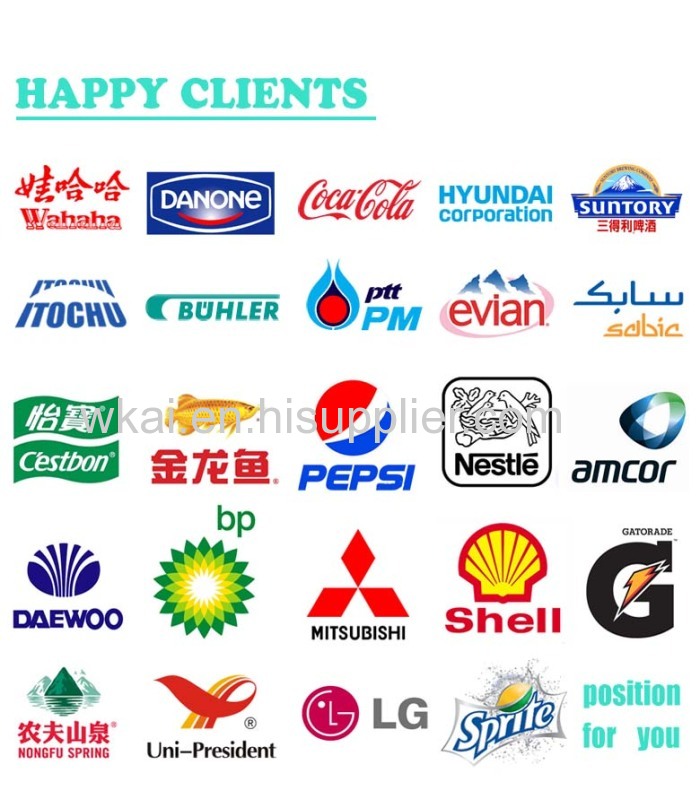 Sales: George Wang

Tel: 86-573-87802525

Email: georgewkai#outlook.com (replace # with @)

Skype: georgewkai