Functions:
Support healthy immune system
Easier Weight Loss
anti-oxidant
Anti-aging
Cancer prevention
Liver protection
Hemopoiesis promoter
Vision improvement
More Energy
Better Digestion
Improved Sleep
We suggest wolfberry fruit eat like this:

1. Chew: Chew 10-15 gram of fruits every morning and evening.

2. Tea: Boil 15gram wolfberry fruits, make a wolfberry tea and drink it every day. It helps to alleviate the effects of high blood pressure and high blood sugar.Take 6 gram of wolfberry fruits and 6 gram of chrysanthemum (Flos chrysanthemi, L) to make a tea. It helps to alleviate blurry vision.Take 4 or 5 wolfberry fruits, green tea, sugar, raisins, walnuts, date, democarpus langan lour fruit, hawthorn, and ziayphus jujuba mill fruits, to make an eight-ingredients tea (Chinese call it eight treasure tea).

3. Wine: Put 25 gram of wolfberry fruits and some Chinese cooking wine in a bottle or a jar and carefully seal it. It is ready to use after 30 or 60 days. Drink once per day. It helps to alleviate teary eyes.Take 200 gram of wolfberry fruits and 1 liter of Chinese white wine and seal them in a bottle or a jar. Ready to use in 10 days.

4. Stew or steam with meat: Stew pork, beef, chicken or fish, add 15-25 gram of wolfberry fruits 10 minutes before the meat is done. You may steam fish or chicken with wolfberry fruits as well.

5. Rice soup: Take 50 gram of wolfberry fruits and 100 gram of rice and add some sugar to make rice soup.

6. Cereal: Mix 15 gram of wolfberry fruits with cereal to make a healthy breakfast.

7. Bread or muffin: Use wolfberry fruits to make a banana bread or muffins just like raisins. Wolfberry bread provides more nutrients than raisins.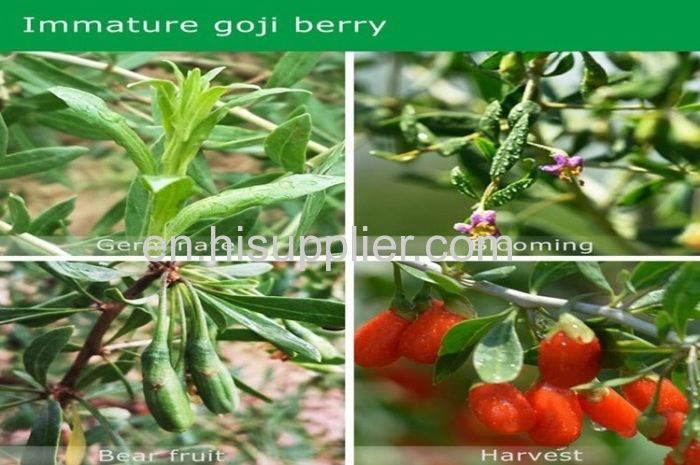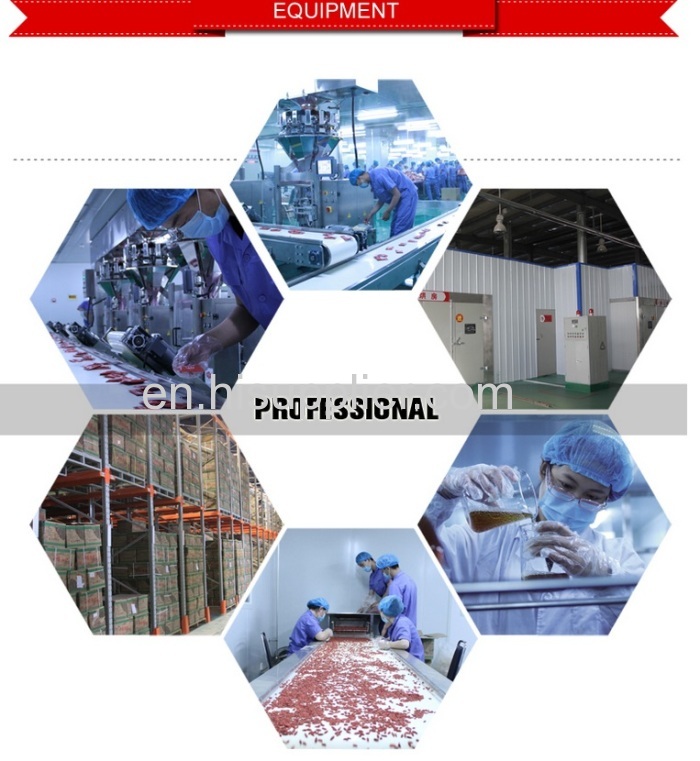 Company files:
Qingdao Sheungwofoods international trading Co.,Ltd is professional in exporting all kinds of vermicelli and Goji berries for over 20 years.
Our main exporting products including vermicelli and noodles.
1.We are located in Shandong Province of China
2.And we are in Qingdao,very convenience for transportation.
3.Competitive price and best service are available from here.
4.Free samples are available
5.Fast Delivery, only 3 weeks
6.Profeesional Loading, make sure no damage during this period
7.We offer our products to many famous supermarket like Wal-Mart,Carrefour and Metro
8.Our products awarded high recognitions from customers
9.Factory production capacity: 800Tons/month