Precision mounting bracket for Aluminum medical part
Introduction
You're looking for the right die casting supplier to provide you with parts - made to your exact specifications, with exceptional quality, and fast enough to meet your urgent demand.  It sounds like it should be easy - but there a lot of obstacles in your way: lack of time to complete your project, extremely long tooling lead times, extended production timeframes…and on top of that, you've got to deal with unprofessional suppliers that are nearly impossible to get ahold of.
So what can you do? You can contact Sunrise Metal. We're a professional aluminum die casting company that can provide one-stop solutions for projects with standard lead times - as well as for projects with tough-to-meet timetables.
And now, we can provide those fast solutions even more rapidly, thanks to our new fast mold manufacturing capabilities. With our advanced, in-house tooling equipment - including 5-axis and precision CNC machines, milling machines, and grinding machines - plus a well-equipped local supply base, we can reduce lead time for prototype tooling by 66% - and shorten production tooling time by 50%.
By combining our fast mold manufacturing with professional communication and an accelerated production pace, we've already helped some of the largest global enterprises dramatically cut their development time for urgent projects, and speed up their time to market.
At Sunrise Metal, we understand that when it comes to sourcing die casting components for your project - time is of the essence. With more than 100 years of combined experience in aluminum die casting and molding, we're able to utilize the latest technology and the best techniques to help you get your project completed. So contact us today, and find out how our fast mold manufacturing, efficient communication, and rapid production capabilities can help you realize your project.
Factory Capabilities 
Material

Aluminum ADC12(Or A380/ADC10 upon requests)

Process

Die Casting Raw Material → Trimming → Deburring →CNC machining → chromating →powder coating → package → Shipping

Equipment of Casting

1.12 sets Die Casting machine(From160T to 1600T)

2. 41 sets advanced  CNC machining centers (3axis,4axis, 5 axis and 7 axis CNC machine center)

3. 2 sets CNC Lathes, 2sets drilling machines, etc.

Good Inspection

Instruments

X-ray Detector, CMM, Spectrum Meter, Imaging Measurement Instrument, etc.

Precision machining

CNC turning, milling, drilling, grinding, cutting, reaming and threading

Surface Treatment

powder coating, polishing, sand blasting, heat treatment, painting, anodizing, electroplating, Chrome plating,etc

Application

Medical Parts, Ultrasound system, Ultrasound devices, Diagnosis Equipment, Hospital machines, Medical devices, Auto parts, marine & ship equipment, Telecommunication, Textile Industry, etc
Product Pictures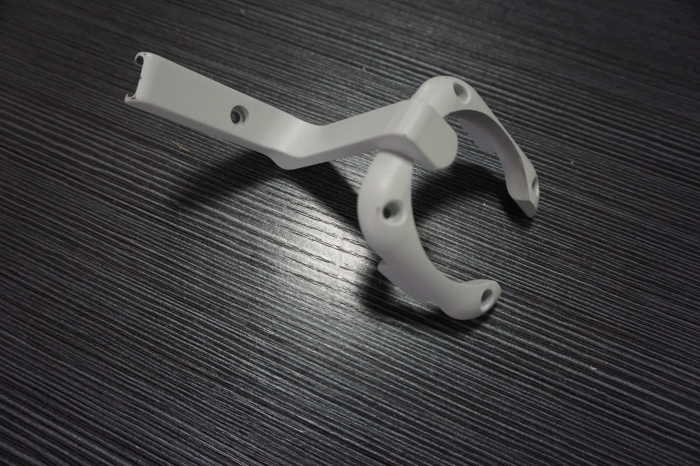 Aluminum Die Casting-Precision mounting bracket for medical part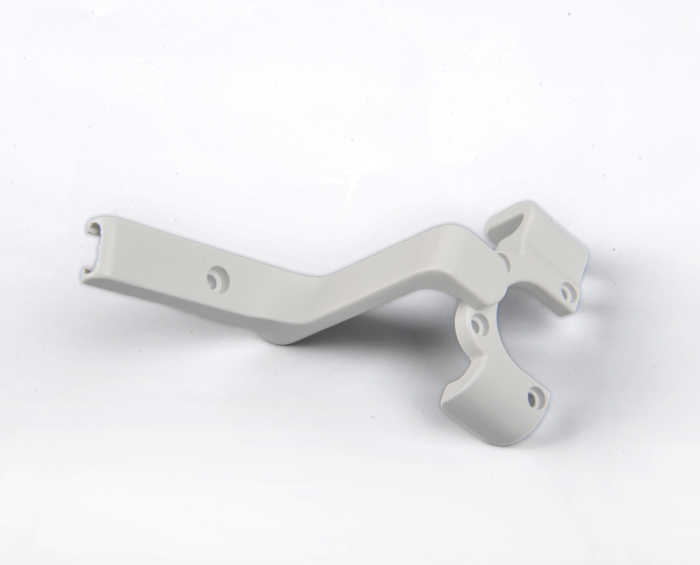 Our Advantages
1. Strong R&D capability and rich engineering experience enable us:
     a. Design Mechanical parts. 
     b. Design for Manufacturing
     c. Cost saving suggestions.
     d. PPAP capability
2. One-stop Solution
     Integrate Rapid Prototyping, tooling, Die casting, machining,
     assembling in house and surface treatments, together with
     various value-added services
3. Fast delivery.
     a. Rapid Prototyping: 1-2 weeks for Volume less than 200pcs.
     b. Rapid tooling: 2-4 weeks for production tooling, etc.
     c. Rapid Production: With Rapid tooling and quick production
         arrangement, we can provide quick production delivery.
4. Well trained work team
  Honest, easy-going, hard-working and able to work under pressure; Well-trained invocational ethic, good mentality and high work efficiency
Fast Mold Manufacturing Business Unit
Sunrise build up the Fast Mold Manufacturing Business Unit. Our fast mold team dedicate to fast mold. We quick react on tooling design, optimize every processes tooling manufacturing, 24 hour's work, utilize our in-house advanced tooling equipments and excellent tooling supply base in our area,design and manufacture tooling innovative ways. We now can shorten tooling manufacturing time by 50% for hard production tooling and can shorten to 1/3 normal tooling lead time for prototyping tooling.
Our fast mold manufacturing has already help our customer such as Marquart, Hengst, Anologic,etc to save more than 50% project develop time for their urgent project and speed up their project time to market.
Company views