Reasonable Price Fe6 Porcas e arruelas
Also know as coil washers, being widely used in rail fastening.

| | | |
| --- | --- | --- |
| Type | Dimension | Weight (Kg/Mpcs) |
| Spring washer Fe6 (UIC864-3) | 25 | 90 |
| Spring washer AREA67 | 7/8 | 90.55 |
| Spring washer AREA67 | 1 | 152.33 |
| Spring washer AREA67 | 1-1/8 | 187.65 |
Product Description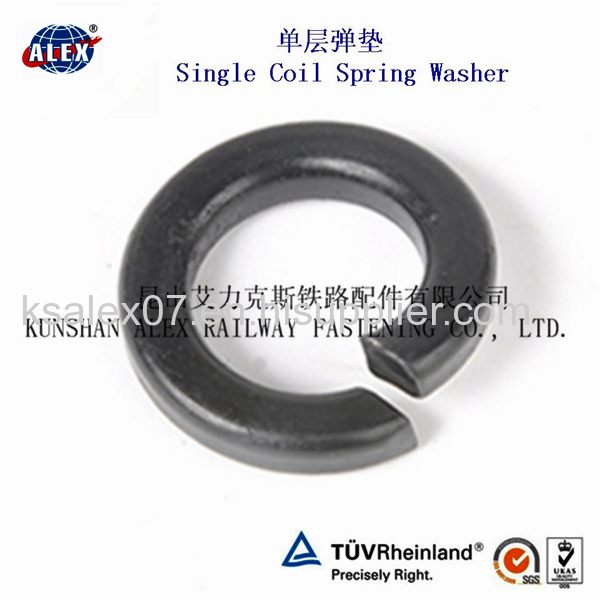 Packaging & Shipping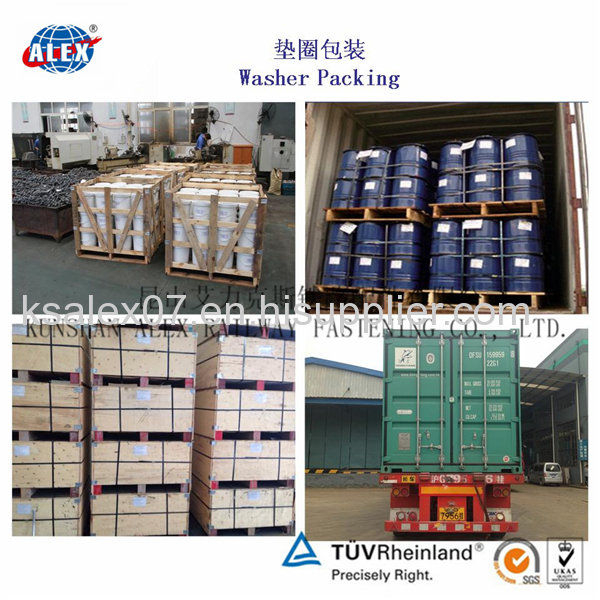 Our Services
We manufactures Rail E Clip and Clamp, High Tensile Bolt with Nut and Washer, Rail Base(Tie) Plate, Rail Fish Plate, Rail Shoulder, Rail Screw and Spike, Fish Bolt with Nut and Washer, Rail Dowel, Rubber and EVA Pad, Crane Rail and Light Rail, Wooden Sleeper, Auto Bolt and Other spare parts.
Company Information
Kunshan Alex Railway Fastening Co., Ltd manufactures railway fasteners and standard components. As a leading railway fasteners manufacturers in China,with production license of Chinese railway Ministry, advanced technology, high precision inspection instruments and service, our products have been widely exported the USA, Germany, Spain, Japan, Australia, Italy, Netherlands, Belgium, Poland, the UK, India, and South Africa etc.

We can provide products according to customers drawings and samples.Our main products are as following:
1. Elastic Rail Clip and Clamp, SKL clip, E Clip, Deenik clip, Fastclip, Fist clip;
2. Rail Screw Spike/coach screw/drive screw/dog spike;
3. Plastic Dowel/screw dowel;
4. Track Bolt with Nut;
5. Rail Base (Tie) Plate;
6. Rail Fish Plate, Fish Bolt, nut and washers;
7. Railway Shoulder (Insert);
8. Railroad Rubber and EVA Pad;
9. Rail spring washer, Rail plain washer;
10. Rail Clamp plate;
11. Train Block shoe/ Brake block;
12. Rail Anchor;
13. Rail Shoulder;
14. Steel Rail;
15. Steel Sleeper.