Precision Casting process for Aluminum enclosure
Factory Capacity
Mold manufacturing equipment
| | |
| --- | --- |
| Mold manufacturing equipment | Machine Quantity |
| 5-axis CNC Machine | 2 |
| Precision CNC Machine | 4 |
| High Speed CNC Machine | 9 |
| CNC Machine | 6 |
| EDM | 4 |
| WEDM | 6 |
| Milling Machine | 4 |
| Grinding Machine | 3 |
| Drilling Machine | 2 |
| Sawing Machine | 1 |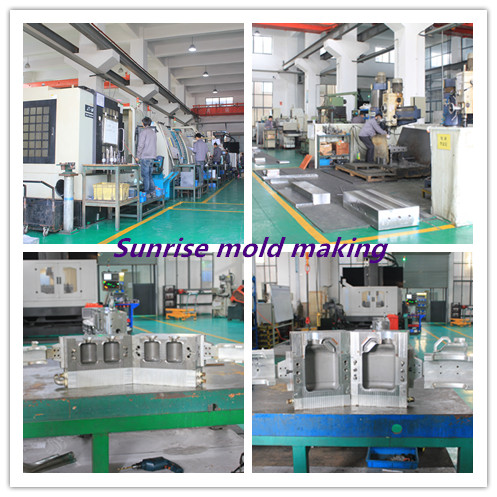 Rapid Prototyping equipment
| | | | |
| --- | --- | --- | --- |
| NO. | Name | Quantity | Stroke |
| 1 | Mazak 7-axis turning & milling Machine | 1 | Ф658*1011MM |
| 2 | Mazak /Hass 5-axis CNC Machine | 2 | Ф800/Ф600 |
| 3 | 3-axis CNC Machine Center | 1 | 2000*1500MM |
| 4 | 4-axis CNC Machine Center | 12 | Ф250*800MM |
| 5 | 3-axis CNC Machine Center | 20 | 1000*600*600MM |
| 6 | CNC Lathes | 2 | Ф320*800/Ф610*1000MM |
| 7 | Sodick Wire Cutting Machine | 3 | 400*400*200MM |
| 8 | EDM Machine | 2 | 500*400*400MM |
| 9 | Surface grinder | 1 | 600*300*200MM |
House Used Aluminum Enclosure extruded for IOT router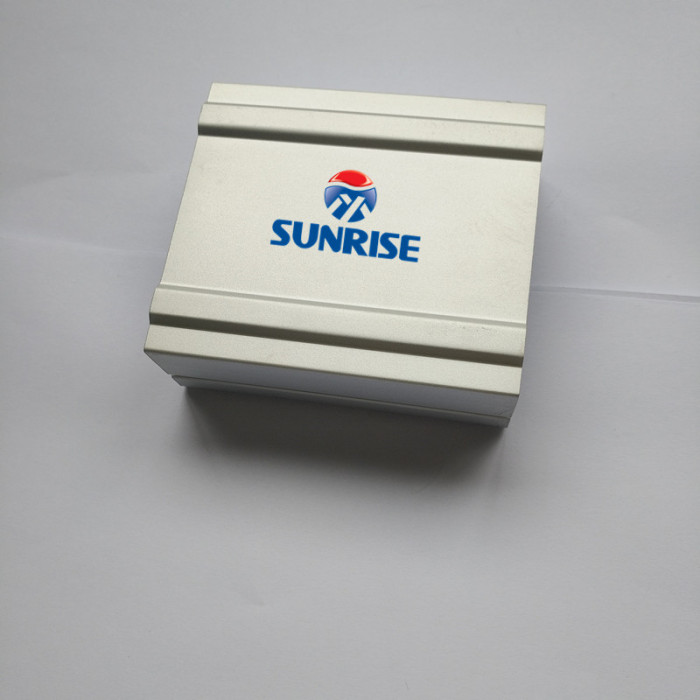 Equipment parts Aluminum casting parts
Die Casting Tooling Equipment
No.

Name

Quantity

Stroke

1

High Precision CNC Machine

4

Max 1210*1050*810/Min. 600*450*430

2

High Speed CNC Machine

9

Max 1800*800*750/Min. 850*520*520

3

CNC Machine

6

Max 1500*800*700/Min. 800*550*580

4

DMU monoBLOCK 5-AXIS

CNC Machine

2

Max 935*850*650/Min 735*650*560

5

EDM Machine

5

Max1800*900*1000/Min 450*350*220

6

WEDM Machine

6

Max600*400*290/Min400*280*220

7

Grinder

3

1500*600*600

8

Milling Machine

4

1600*800*300

9

Drilling Machine

2

1600*630*400

10

Sawing Machine

1

GD6528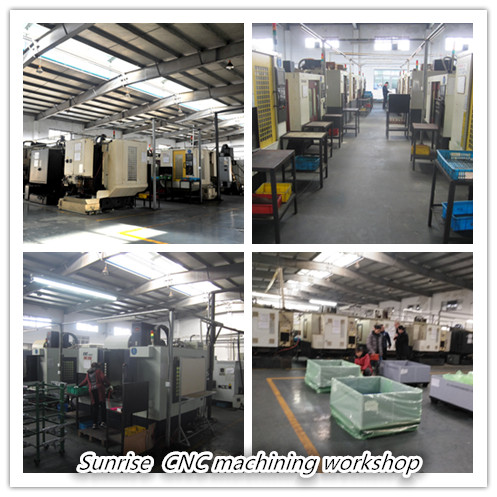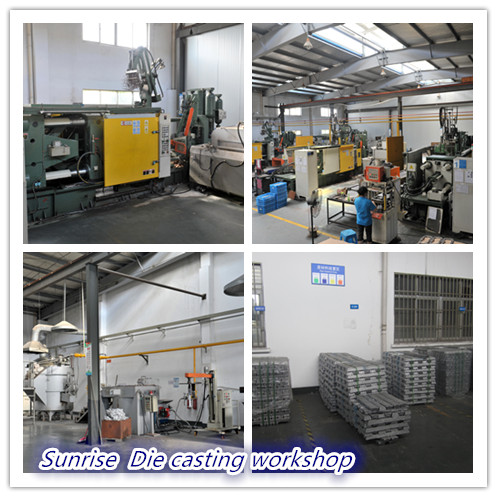 Die Casting Machining Equipment
| | | | |
| --- | --- | --- | --- |
| Die Casting Shop 1 (New Shop) | Brand | Ton | Unit |
| Aluminum | LK | 280T | 1 |
| Aluminum | LK | 400T | 1 |
| Aluminum | LK | 500T | 1 |
| Aluminum | LK | 800T | 1 |
| Aluminum | LK | 160T | 1 |
| Aluminum | Toshiba | 250T | 1 |
| Aluminum | LK | 280T | 1 |
| Aluminum | Toshiba | 350T | 1 |
| Aluminum | LK | 400T | 1 |
| Zinc | LK | 38T | 1 |
| Zinc | LK | 88T | 1 |
State of the art technologies and materials combined with proven production processes are applied to produce prototypes in metals as following:
No-Ferrous Metal:

Aluminum 6061-T6, 6063-T6, Copper, Brass and Titanium, etc.

Steel

Stainless steel SUS304, SUS303,etc.

Die casting Material

Aluminum A380, ADC12, A360, ADC10,etc

Magnesium AZ91D, AZ30

Zinc (Zamak 3#, Zamak 5#)
Industries
We can perform small to medium high-pressure die casting with multi-varieties for companies in a wide range of industrial applications including:
| | |
| --- | --- |
| Medical | Our die casting company can perform high-quality die casting for medical device customers. Our expertise encompasses essential medical products such as surgical instruments, hospital equipment, hospital bed gearboxes and peristaltic pump pumps. |
| Automotive | We proudly provide superior die casting services for automotive manufacturers. |
| Aerospace | We're a leading die casting company when it comes to the manufacturing of housings for aerospace. |
| Telecommunications | We're an accomplished die cast manufacturer for telecom industry products such as electrical housings, connecting front face plates, waveguides, antenna mounts and RF filters. |
| Industrial equipment: | Our die casting services encompass the manufacturing of numerous types of industrial equipment such as ultrasonic scanner, flow control system, textile industry, industrial pumps, and many others. Regardless of the product, our die castings will offer enhanced strength and performance at an extremely low unit cost. |
Our Advantages
1. Strong R&D capability and rich engineering experience enable us,
a. Design Mechanical parts.
b. Design for Manufacturing
c. Cost saving suggestions.
d. PPAP capability
2. One-stop Solution
Integrate Rapid Prototyping, tooling, Die casting, machining, and assembling in house and surface treatments, together with various value-added services
3. Fast delivery
a. Rapid Prototyping: 1-2 weeks for Volume less than 200pcs.
b. Rapid tooling: 2-4 weeks for production tooling, etc.
c. Rapid Production: With Rapid tooling and quick production arrangement, we can provide quick production delivery.
4. Well trained work team
Honest, easy-going, hard-working and able to work under pressure; Well-trained invocational ethic, good mentality and high work efficiency
5.Sunrise build up the Fast Mold Manufacturing Business Unit. Our fast mold team dedicate to fast mold. We quick react on tooling design, optimize every processes tooling manufacturing, 24 hour's work, utilize our in-house advanced tooling equipment and excellent tooling supply base in our area, design and manufacture tooling innovative ways. We now can shorten tooling manufacturing time by 50% for hard production tooling and can shorten to 1/3 normal tooling lead time for prototyping tooling.Our fast mold manufacturing has already help our customer such as Marquardt, Hengst, Anologic, etc. to save more than 50% project develop time for their urgent project and speed up their project time to market.