Cement trailer banana type , Cement Trailer Self Loading,Tipping Cement Bulker Trailer
Cement Trailers also known as silo trailer which is used for carrying different bulk items like cement, flour, wheat, lime and else. This kind of Cement Trailers has different useage opportunities like tipping silo trailer, or millenium euro type trailer which can be changed according to customer demand. As Fudeng trailer we offer a wide range of Cement Trailers with different specification and different capacities with diesel and electric engines.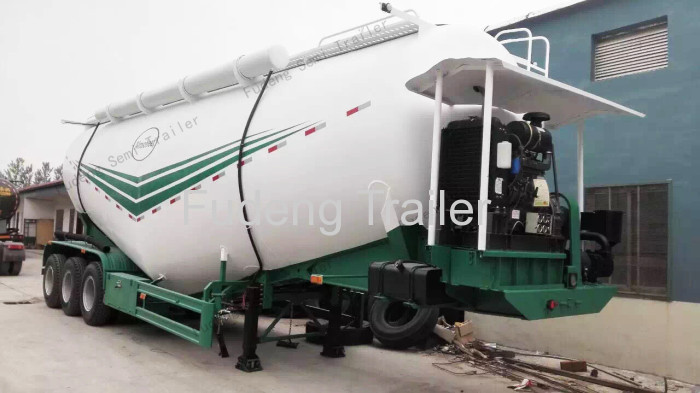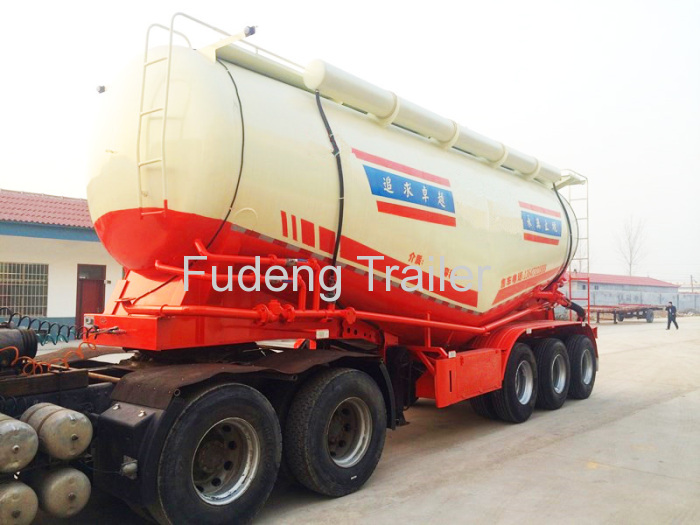 Main Features
1)Actively introducing and absorbing domestic and foreign advanced design, the tank body is designed with CAD, with high strength special steel, reasonable structure, light dead-weight, large working volume, and lower transportation cost.
2) The tank body is welding by one side and in shape by two sides and is one-time rolled by large tank rolling machine, featuring beautiful and high reliability.
3) The patented designed fluidized structure effectively reduces discharging time. Improves volume utilization of the tank, and reduces the rate of residual ash, the Residual ≤ 0.05 ton.
4) The pipeline system is fitted with reasonable auxiliary blower and anti-wear device to realize smoother unloading process, faster unloading speed, and longer service time.
5)The sub-frame and semi-trailer walking mechanism are made of high strength steel , welded by special welded equipment, light dead-weight, and ensure its resistance to twisting forces, shock and bump meet load requirements on different kinds of roads.
Skype:fudengtrailer4