Vapor Corrosion Inhibitors

In the field of metal protection, one kind of material is called as vapor corrosion inhibitors (VCI) that can volatile gas which can slow down metal corrosion under certain conditions through the role of vapor pressure. There are many advantages, such as reliable performance, long rust-proof period, simple operation, easy to use and so on.
1. Characters
White powder, amine odor, 175 (decomposition) of melting point, solubility in water at room temperature for 3.9 %, in methanol for 27 %, in 70 % ethanol aqueous solution for 16.7 %. It is also easy to break down in the light and humid environment. Vapor pressure at 25 is mercury of 0.0002 millimeters. The evaporation rate increased at 75 . Combustible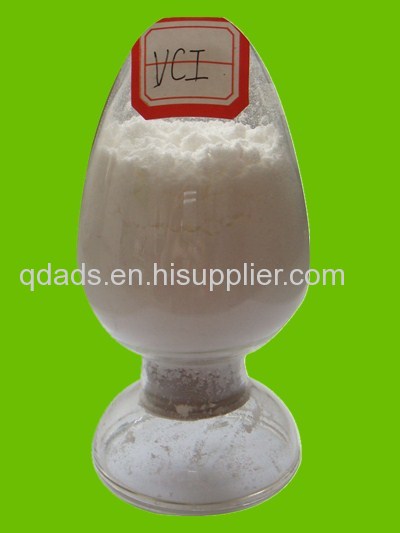 2. USE
There are good inhibition and rust-proof effects to black metal.
It can be used for auto parts, decelerating speed chassis, internal combustion engine piston, sleeve, spare parts, machine tools and machine parts, tools, cutting tools, measuring, bearings, seamless steel pipe, machinery parts, textile machines and accessories, knitting machine needles, sewing needle, industry and civil blades, blades, aerospace mechanical, aircraft engines, steel wire, steel plate, steel strip, large-scale storage, packaging buckets, etc..
3. Applicability
Slowing down corrosion and antirusting to steel, tin, nickel, chromium, aluminum, cast iron; accelerating corrosion to zinc, cadmium, magnesium, copper and its alloys.

4. Direct method:
Scattered into metal surfaces or internal of containers by direct use of corrosion inhibitor powder or bagging it, being made of films, balls, spindles (adding a small amount of adhesive, active agent) etc.; It also can be suspensed, placed in different parts of machinery and equipment. Generally effective range is not greater than 40-50 cm, and dosage is not less than 50-80 g / m3.
5. Storage:
3.5Kg/cartoon,20KG/drum