Good's Description:
Model No.:LT-H
Production Capacity:50000pcs per month
Delivery Date:FCL /25days
Installation:Tap/Faucet port mounted directly
Brand Name:NATURE WATER /Keman / OEM
Packing:Gift box and 20pcs per carton
Classification:Water Purification
single tap water filter
working pressure:>15 PSI
Available Multi size port

First grade Tap Water Purifier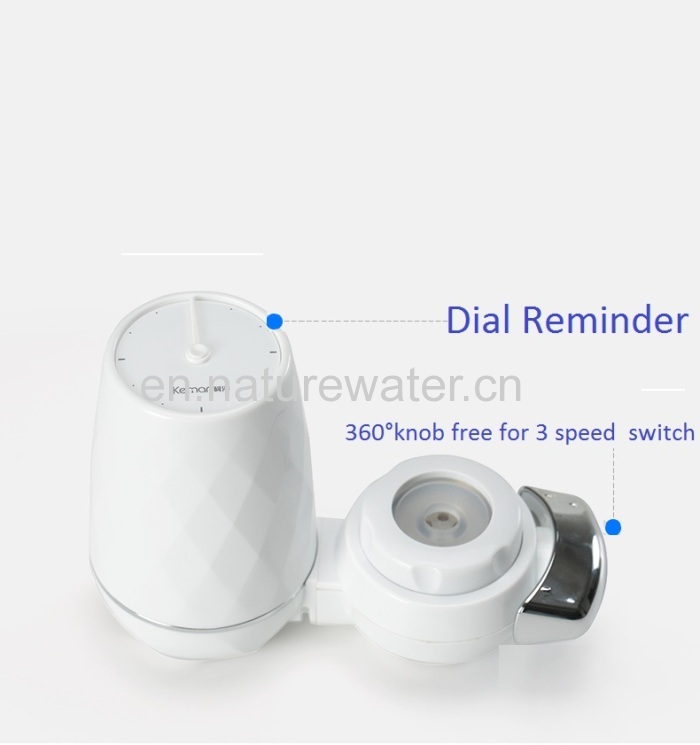 Tap water filter Information:
MINI FILTER WITH RIB CAP installed on a home's main water tap /facuet in Kitchen or Bathroom to remove rust particles,dirty,Chlorine,Color or Odor .
FEATURE:
(1):Ideal for a wide range of applications.
(2):Available with Styrene-ACrylonitrile and opaque polypropylene sumps .
(3):Thicker walls for increased strength .
(4):working pressure:15PSI-120 PSI.
(5):Leakage pressure: 360 PSI.
(6):Cyc Testing:0-150PSI,100000Times .
(7):Available port: 1/4".
(8):Other color is optional .
(9): Filter cartridge is optional . Sintered coconut activated carbon,UF,First grade Ceramic