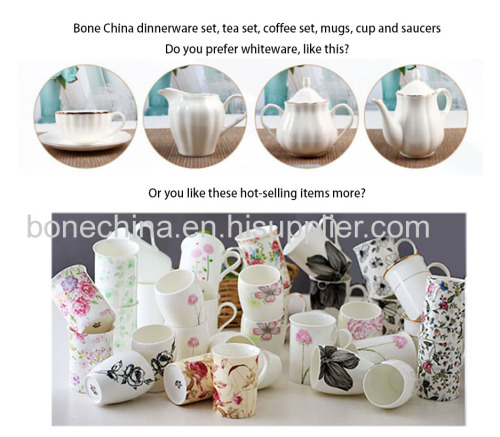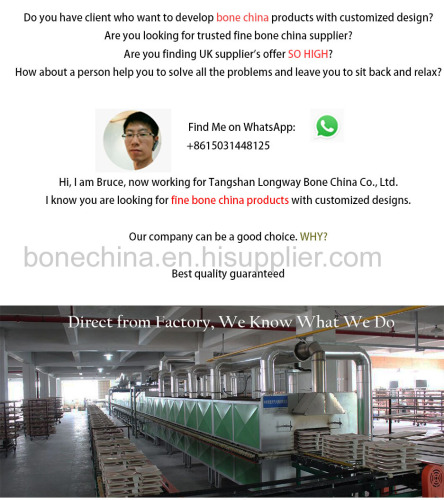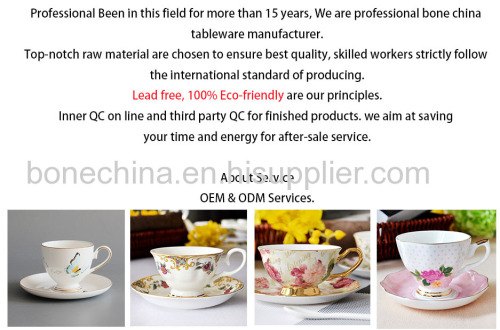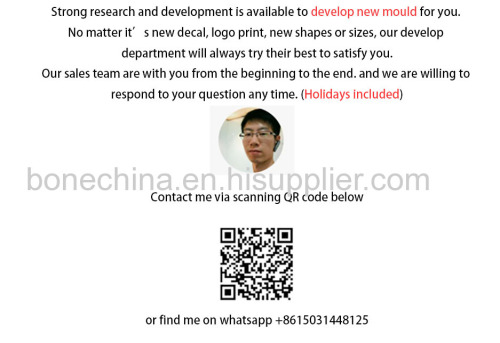 The word "China" clearly shows that the country is the home of pottery and porcelain. while bone china is kind of porcelain.
Bone China, also called fine bone china, bone porcelain, is a type of ceramic that use bone ash, clay, feldspathic material and kaolin as basic material, which is it made by two times of firing, high temperature(1250℃) firing, it is also called biscuit firing, and lower temperature(1150℃) firing, also called glaze firing. (See how is bone china products being made, click here.)
Typical bone china tableware including bone china dinnerware, tea set, coffee set, cup and saucer set, mugs etc.
Founded in 2000, Tangshan Longway Ceramics Co., Ltd has now become a leading manufacturer specialized in bone china tableware with a full range of the following products:
1)Bone china dinner sets, including plates, bowls, soup tureens, and spoons.
2)Bone china tea sets, coffee sets, including tea pot, tea cup and saucer, milk creamer and sugar pot.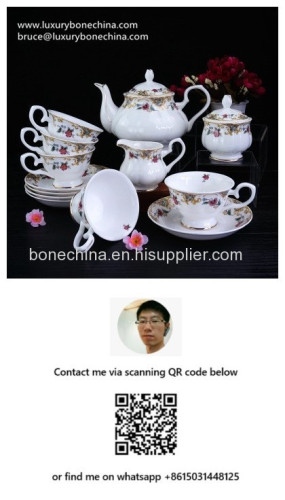 3)Bone china mugs. We can produce customized mugs with various decal and shape to choose from.
4)Other bone china products. Bracket series, stander series and so on.
Contact us for more information!