Food self heating pad. It is a Environment Friendly product!
Only with water, make you enjoy hot drinks and delicious meals within 5-10 minutes.
Heat can last more than 25minutes, the highest temperature up to 160 degrees centigrade .
Ideal for life on the go. All the comforts of home-style cooking, while enjoying the great outdoors, traveling,
day-to-day use, or simply surviving the aftermath of a disaster.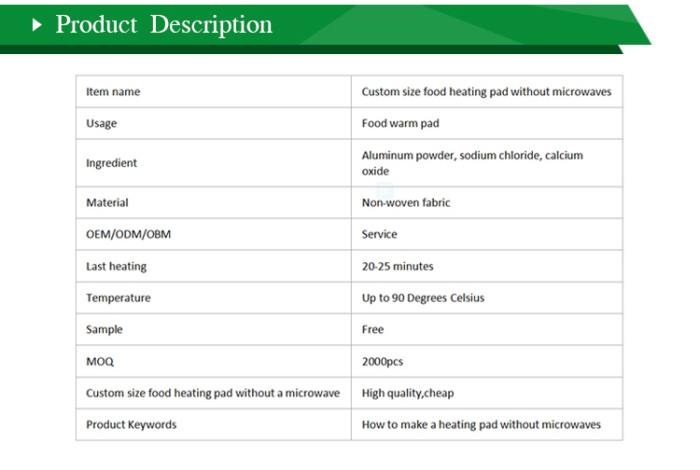 1. Vinner is equiped with world advanced computer driving production lines
2. Whole set of pure water processor line featured with RO anti-saturation and advanced testing devices
3. Manufactured in Class 100,000 Clean room.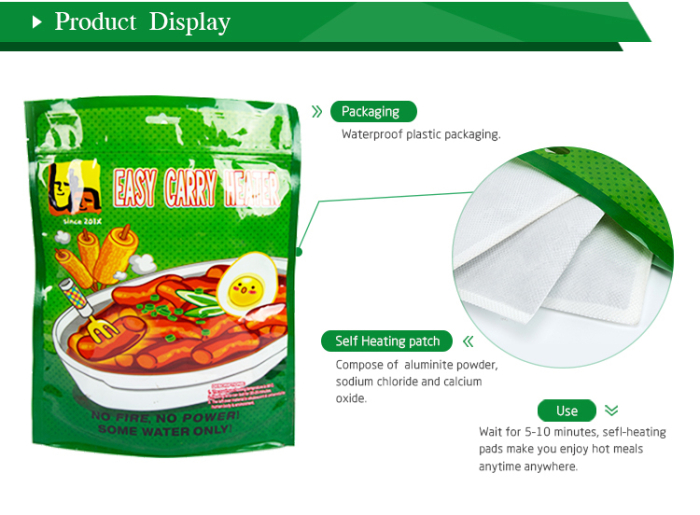 Suitable for food:
Rice, noodles, bread, dishes, canned food, soup, porridge, etc.
Suitable for drink:
Wine, milk, coffee, soybean milk, coconut milk, tea, etc.