Product Name: High Brightness waterproof led warning lights for cars
Double color optional:
JS-HL-01: Red and blue are alternately flashing
JS-HL-02:Yellow flashing lights
Product features: Don't connect the wire, don't put the battery, automatic charging during the day, flashing at night, long standby time, durable, regardless of sunny, rainy, bright every night.
Application:In order to reduce accident rates and ensure safety.The products are popular all over the world and widely used in road construction projects/traffic warnings/high-rise buildings/ships/bridges/towers/oceans and other fields.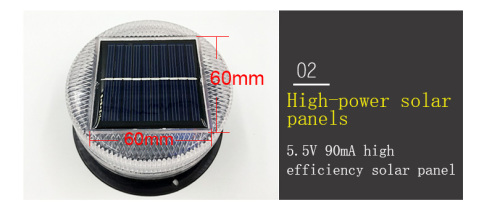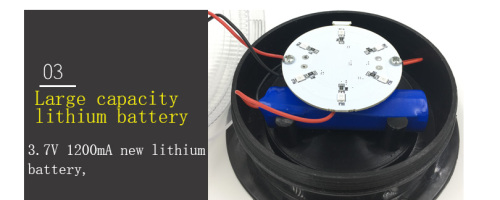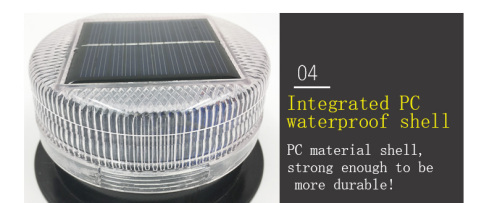 Product Name : High Brightness waterproof

led warning lights for cars

Shell: PC+ABS

Lithium battery : 3.7V 1200mAh

Solar Panel : 5.5v 90mA

Light color : Alternating red and blue; yellow

LED number : 6

Flashing frequency : 55 times/min

Packing : FCL 60

Visible range: 500m+

Life index : 1 year
Our Services
We know quality is very important,please believe our product quality ,we establish our brand step by step.Our company has been developing for five years,and has won the recognition of customers.The product price is cheape, Our delivery is sea transportation.
We have excellent after-sale service.If you have any problems about products,Welcome to inquiry us, we will answer about any products within 12 hours .
FAQ
1.Q:How to identify the quality of the product ?
"A: A solar panel having a light control sensor, is not bright daytime, the switch is opened, the charge in the sun for a while, put the lamp into a dark place, such as a box in a dark, if the lights, indicating the product is good ; Otherwise it is bad."