Product Name

XPE Foam Foldable Aluminum Silver Blue Moisture-Proof mat pad Mattress for Pacnic Camping Hiking Travel Yoga mat

Material

XPE

MOQ

500 Piece

Color

Customized

Size

173*61*0.6cm,183*61*0.8cm, or customized

Thickness

6mm-8mm

Weight

190g,270g

Certification

6P/16P/EN71/REACH/UV

Advantage

Feature handy straps to roll up for easy storage and portability

Different colors and textures avaliable

With the new environmentally friendly materials XPE,can be recycled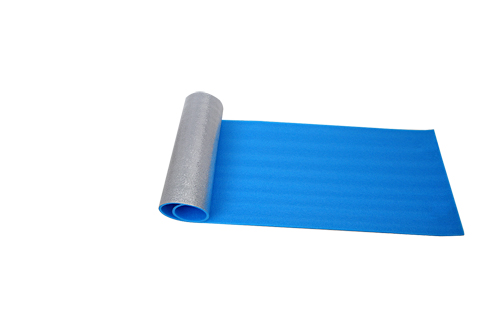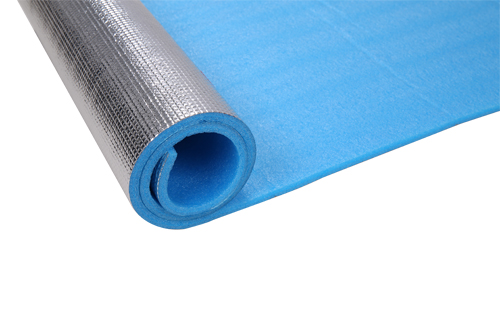 Mat care
Whether your mat is brand new, slightly used, or looking a little tattered, proper care can prolong its life and ensure that it performs at its best. Cleaning a brand new mat before its first use can also help make the mat stickier, which is good news for beginners.
1. How to Keep your yoga mat clean?
Just as important as the inner cleanliness that we work towards in our yoga practice, is outer cleanliness, or cleanliness of our environment and surroundings. It really just takes a minute to clean your mat, and that minute right after class can save you the hours you may spend cleaning months of built-up grime and the cost of frequent mat replacements. Do it while you're chatting with your fellow yogis.
It is not a good idea to put a yoga mat in the washing machine or the bathtub. The agitation of a washing machine may create tears in the mat and even if it doesn't, a mat takes 3-5 days to fully dry after it has been immersed in water.
Using plain water will not effectively break down the sweat and toxins released by your body during your practice. Do not use diluted bleach or soap solutions because they may discolour your mat, irritate your skin, or leave a soapy film that will actually make your mat more slippery.
To clean your mat effectively and efficiently, use a mat wash and sponge. Lightly spray your mat with the mat wash (without saturating it) and wipe it down gently with a sponge. Wait a few seconds before rolling up your mat and you're done!
If you don't want to buy a prepared mat wash you can make your own by filling a spray bottle with filtered water and adding a few drops of anti-bacterial or anti-fungal essential oils such as tea tree, lavender or rosemary (or ask someone at your local aromatherapy store).
2. What is the smells?
Odour is one of the first things students complain of when using studio-supplied mats, and it usually stems from improper cleaning or storage. If your mat smells like someone else's sweat, it probably is someone else's sweat, plus some bacteria that have multiplied since the mat was last put away.
Clean! Clean! Clean! This is the best way to remove odour from a mat or keep it smelling fresh (see above). If your mat still smells strange after that, spray it more heavily with mat wash before wiping it down or let it air dry so that the spray can really get into the mat and work its magic before it evaporates.
Avoid using air freshener sprays or perfumes on your mat as they will only mask the mat's odour and not destroy the source of it. Bringing a perfumed mat to class can also garner you some nasty glares because scents are intensified in enclosed, heated spaces, and many people are allergic to perfume.
Let your mat dry before you roll it up and put it in your bag otherwise it will become an ideal breeding ground for bacteria, and your mat may smell more like hockey gear the next time you unroll it.
Usage
Can do all kinds of ground practice, sit-ups, pushups, aerobics, yoga
Can also be used for outdoor picnic.
Two sides is available, good elasticity.
Avoid motion of body parts cause pain and leave black mark.
Super flexible minimal movement and reduce accident harm
FAQ of YOGA MAT
1) what is yoga mat?
Yoga mat - When people practice yoga used it under the body.
2) what is yoga mat function?
The main purpose of yoga mat is skidproof and protect knees, hands and feet not to hurt by action. But also provides yoga practitioners clean environment. In addition, yoga mat can effectively obstruct the cold ground.
3) what are the types of yoga mat?
A. according to the material to points, generally PVC yoga mats, PER yoga mats , TPE yoga mats, EVA yoga mats, natural rubber yoga mat, PVC jute composite yoga mat , NBR exercise mat and other materials yoga mat.
B. according to the layer number, generally have a single pad and the double-layer composite pad (also called monochromatic pad and two-color pad). Middle of the double-layer composite mat will add a layer of cloth, anti tear resistance. And the double-layer composite pad can be made into positive and negative two colors, positive and negative can use, beautiful and generous.
C.According to the color, usually monochromatic pad, two-color pad, polychromatic pad and mixed color pad (also called Rainbow mat).
4) What is the normal size of yoga mat?
Conventional sizes are two, 173*61cm (68*24 inch) and 183*61cm (72*24 inch). 173*1525px is mainly used for the Asian market. 183*1525px is mainly used in Europe and America market. As the 4325px is cheaper than the 4575px ,some European and American customers will buy 4325px size for product promotion.
5) What is the conventional thickness yoga mat?
Conventional thickness of 3-10mm. The popular thickness of fitness pad are 4mm-8mm.
6) What people will buy yoga mats generally?
General fitness supplies wholesalers, retailers, yoga club, looking for promotional products brands, wholesale gift, individual buyers.
7) How to choose a good yoga mat?
Suitable is the best. Now the yoga mat type is variety, each one has its advantages. The selection criteria are: cost, thickness, weight, softness, skid resistance, resilience, environmental protection, pattern printed on the mat, the mat surface texture.
8) What kinds of the most routine yoga mat one the market?
At present, the most common is PVC, TPE, NBR pad. Market acceptance is the largest PVC pad cheap. Resilience and environmental protection is the best TPE pad, but the high price. NBR pad thickness and moderate price, and good softness.
9) Do you have the yoga mat new products?
Yes, our newly developed PER full page color printing yoga mat and PVC jute composite yoga mat.
10) What is the PER page printed yoga mat?
PER is similar to PVC, but a kind of materials more environmentally friendly than PVC. PER full color printing yoga mat our new is the use of high-end PER environmental protection material to produce the cushion, and then the use of imported UV printing machine in the whole page multicolor printing. Imported ink environmental non-toxic, but will not fall. General yoga mat only a color screen printing small trademark. However, PER color printing yoga mat can be full page color printing, can print a picture. Many people would like the beautiful printed on the mat or personality pattern and bought the yoga mat.
11) what is the PVC jute composite yoga mat?
It is a yoga mat formed by composite PVC materials and jute line. Jute yarn is pure natural, even after prolonged exposure to the skin without any toxicity. But yoga mat jute look other yoga mat more high-end, suitable for high-end gift market
12)How many pieces for the Yoga Mat MOQ?
In general, PVC, PER, TPE, EVA and natural rubber MOQ is 1000 per color. NBR pad MOQ is 500 per color. 173*61*0.5cm size PVC yoga mats available year-round inventory, we can support MOQ200/grant. If other orders with production, we can also support MOQ200.
13) Is yoga mat nontoxic and environmentally friendly?
Yes, all of our yoga mat can be accessed through the EN71, 6P, PAHS, REACH and California 65 environmental test. We can provide the corresponding testing report.
14) How can we do the most wide for the yoga mat?
According to most factory machines, the most wide do 122cm. In the actual production, often is the production of 122cmwidth of the cushion, and then cut into two regular middle width of 61cm. Therefore, if the width required to do more than 61cm, the remaining part will become a waste, resulting in prices increase.
15) I need to provide what information can get a professional offer?
We know that the more information requirement, offer more accurate. We usually need to know: yoga mat material, size, thickness, weight (or density), color, use, order quantity, budget, types of trademarks, trademarks size and printing patterns and size, accessories, packaging requirements.
16)Can I put my own brand in the product?
Sure. In a yoga mat, usually we can screen printing trademarks, trademark imprint, sewing cloth standard, single roller printing, color full page print. Please draft design to provide trademark or pattern, and inform the printing size requirements for the position.
17)What is the yoga mats packing?
The conventional way for plastic and export carton. Some customers will increase the elastic band, hair buckle straps, bar code, paper, yoga bag, gift box etc..
18)Is Yoga Mat waterproof?
Yoga Mat is waterproof, but not for a long time to soak in water.
19) How to clean the yoga mat?
Suggested use wet cloth to wipe.
20) What is the delivery time?
Generally 20 days after the receipt of deposit.
21) Yoga mat can I do specify the color?
Yes, please provide the Pantone color. Or we can provide the conventional color image or color to you, you have to determine the color.
22) Can you provide samples?
Sure. Please inform the material, size, thickness and other requirements for product information.