Top Quality Unibody Stainless Steel Coffee Tamper
1.Bottom diameter 49mm/51mm/57.5mm
2.Your Ideal Tamper for Barista/ Espresso
Top Quality Unibody Stainless Steel Coffee Tamper
1.Bottom diameter 49mm/51mm/57.5mm
2.Your Ideal Tamper for Barista/ Espresso
Stainless Steel Coffee Tamper Barista/ Espresso Tamper
Name:Solid one-piece stainless steel pressure powder feeder
Other Name:Coffee Press/Coffee Tamper/Coffee Bean Press/Barista Espresso Tamper
Material: 304 stainless steel
Specification: bottom diameter 51mm height 80mm
Weight: about 650 grams
Other Specifications available: 49mm,57.5mm
Color:Silver
Finishing :matte, mirror light,poeder coating, chrome plate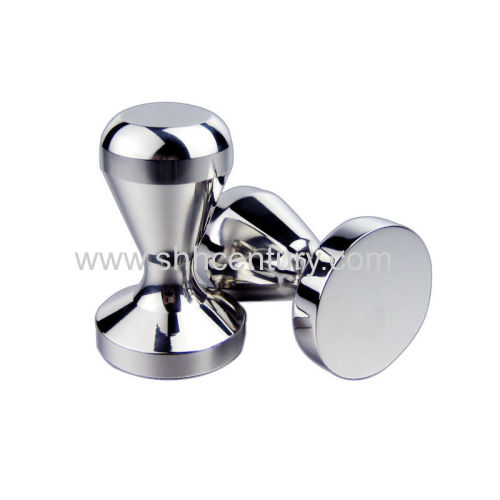 Stainless Steel Coffee Tamper Barista Espresso Tamper Features:
1. 100% brand new and high quality
2. Unibody solid stainless steel construction.
3. Convenient to grip and press.
4. Stainless steel flat base,pressure well-distributed and labor-saving
5. With this prefect pressure you will have a prefect shoot,even pressed espresso grind.
6. Great for tamping fresh ground espresso before brewing.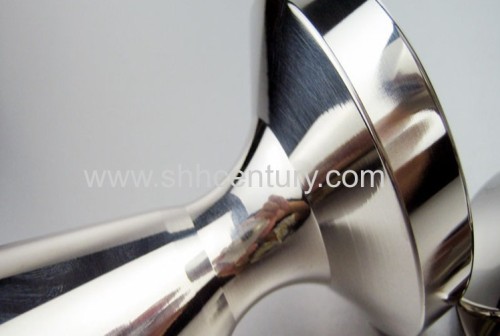 Distinguished: one-piece pressed powder is no control handle and the bottom seam, the naked eye can easily identify them.