Siemens 6SL3244-0BB13-1BA1 sinamics single motor module new DC version
Contact:Jessica
Skype:jessica01235483
Email:sales*mvme.cn (please change * to @)
TEL:86-592-5856209
Mobile Phone:86-18030235311(WhatsApp)
Q Q:2851195444
Payment Terms :
TT in advance ....
Shipment Terms :
Trading terms are Ex-works Xiamen
We will ship the goods within 3 working days after the payment received.
We can ship the goods to worldwide by DHL/FEDEX/UPS/TNT/EMS or other best possible way. Please also contact us directly if you have preferred ways.
After Service :
We offer guarantee of quality for 45-90 Days for all the parts we ship out .
1st, we will state the condition of the parts honestly when quote ;
2nd, we will test the quality of the goods before shipment ;
3rd, we will be responsilbe when the parts get in any problems .
Hope you enjoy the shopping !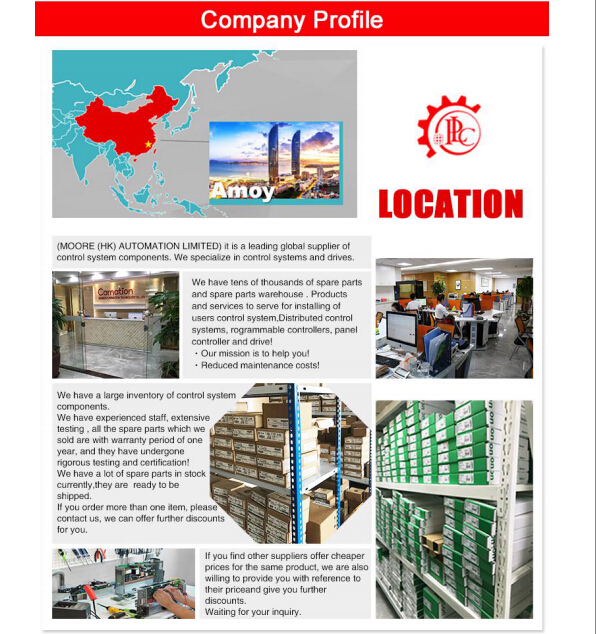 Advantage brands :
v Allen Bradley
1756-L62,1756-L63,1746,1747,1756,1769,1794,2711P..
v SCHNEIDER
140CPU43412U,140CPU65150,140CPU65160,140CPU,NOE,CRA,CPS,BMX...
v ABB
DSQC(07KT98 WT98,07KT97 WT97,DSQC679,IMASI23,IMDSO14...)
v Bently Nevada
3500/42M,3500/22M,3500/95,3500/15...
v HONEYWELL
CC-PCNT01 51405046-175,MC-TAMR03 51309218-175...
v HIMA
F3330,F3236,F6217,F7126,F8621AESD....
v TRICONEX
3805E,3008,3504E,3624,3700A,3721,4351B,4119A....
v Siemens MOORE
6ES7(1.2.3.4),6ES5,6DD,6DP....
v GE
IC693CPU363,IC697PWR711,IC693CPU364,,IC693,IC697,IC695,IS200,IS215,DS200...
v WESTINGHOUSE
1C31194G01,1C31197G01,5X00106G01,1C31125G02...
v FOXBORO
FCP270,FBM203,FBM204,FBM217,FMB231.....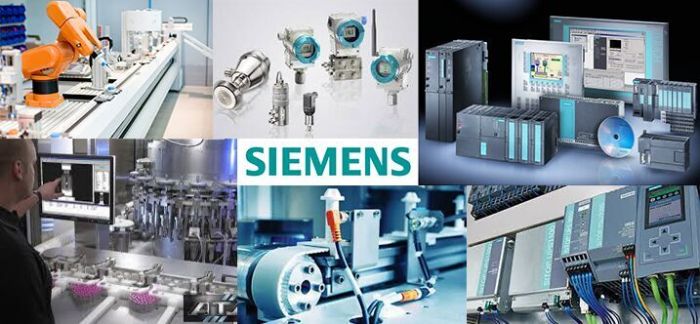 6DS1731-8RR
6DS1327-8AA
6DS1326-8BB
C79451-A3260-A25
C79451-Z1359-U9
6DS1901-8BA
6DS1701-8AA
6DS1844-8DA
6DS1312-8BB
6DS1330-8CA
C79458-L2197-A1
C79458-L2339-A1
C79458-L2225-B205
6DS1702-8AA
C79458L7000B18
C79458-L2270-A1
C79145A3054B808
6EA9643-3AA00-0AX0
C79458-L2350-A1
6ES5 985-4AA11
LBF2003396-R161
KJ1501X1-BC1
KJ3003X1-BA1
KJ3101X1-BB1
KJ2003X1-BA2
KJ4110X1-EB1
KJ3102X1-BB1
KJ3202X1-BA1
KJ4001X1-BB1
KJ4010X1-BF1
KJ3002X1-BA1
KJ4101X1-BA1
KJ2002X1-CA1 M5
KJ3001X1-BH1
KJ4001X1-CB1 12P0625X052
KJ4001X1-CC1 12P0733X042
KJ3001X1-BB1
KJ3221X1-BA1
IDA-JMB
PMCB11M1
KJ4002X1-BF2
KJ1501X1-BB1
KJ4010X1-BG1
BM11M1
KJ4001X1-BE1
KJ4001X1-NA1
KJ4001X1-NB1
KJ4001X1-CA1 12P0623X062
KJ4001X1-CG1 12p1812x042
KJ3203X1-BA1
KJ3222X1-BA1
KJ3002X1-BG2
TK518 3BSE003787R1
RB6O1 3BSEOO28O3R1
3BSE012868R1 CI626V1
3BHT300005R1 AI620
3BSE008062R1 PM633
3BHT300019R1 SA610
3BHT300008R1 AO610
TP854 3BSE025349R1
TU846 3BSE022460R1
TU844 3BSE021445R1
PS24-EX SA910S
IEMMU21
IEMMU01
SPAJ140C-AA
PHARPS32200000
IMFEC11
IMMFP12
3BSE030220R1 CI854AK01
3BSE023676R1 AO845
3BSE003785R1 /TK515
3BSC950030R1 /TK513
TB802A/3BSE013219R1
CI520V1 3BSE012869R1
3BSC950130R1 TK803V018
TK807F /3BDM000210R1
CI801 3BSE022366R1
TC516 /3BSE012632R1
A12-30-10
CI820V1 3BSE025255R1
TC530 3BUR000101R1
TC512V1 3BSE018059R1
DO86-16 / 57275758 F /5760852-8G
DI86-M8/8 /5761005-1F /57775840 E
UC86-8CH UC868CH 57275871 J 5760896-0G
AIO86-8/4 57275812 J 5760842-1F
MEM86-3X192K /5761639-3F /58031844 J /58171760
CPU86-NDP
USART86-8CH / 57088648 F /STROMBERG 5761309-2F
UIC-386
PCCLON-1
216DB61 HESG324063R100
216VE61B HESG324258R11
216AB61 HESG324013R100
216EB61 HESG324295R11
SD822 3BSC610038R1
TU811V1 3BSE013231R1
TU810V1 3BSE013230R1
3BSE013231R1 TU811V1
DI821 3BSE008550R1
07KT93 G /GJR5251300R0101
IMBLK01
DP820 3BSE013228R1
3BSE018104R1 & PM856K01
CI810B 3BSE020520R1
CI801 3BSE022366R1
R100.30-ZS
IMHSS03
INNIS21
CI840 3BSE022457R1
RVC12-5A
TRD-J1000-RZ
U-8ADC-1
U-DMY
SU-6
D4-PULS-1
SN-64DR-A1
4314R-353
E-22N
SN32DR-A2+K2-16CDR+Z-DMY
Z-4AD2
CKE SH-32RI/SH-32R1
SH-64R2
SZ-4
D2-06B
E-01BJ
E-03B
SA-21
E-01BJ-EX1
E-01N
E-55N
Z-8TR1
E-05N
SR-21-EX
E-01T
U-01T
Z-08B
SZ-3
Z-8ND1
SU-6B-EX
U-04B
U-08B
E-05T
U-55N
U-05N
U-01Z
U-01EW
Z-05B-C/DL240CPU/Z-16ND2/F2-04AD-1/F2-02DAS-1/Z-8TR1
TSXDET1612
TSXDSZ32R5
TSXDSZ32R5
ADU206
TSXAEM412
TSXDST417
TSXDST1635
TSX4740
TSXMPT10R
TSXDST1604
TSXDET1604
TSXDET1604
TSXDET824
TSXAEZ414
TSXMFP032P
140CPU43412A
140CPS11420C
TSXDEZ12D2
PC-A984-130
DEO216/AS-BDEO-216
140CRA93100
TSX3722000
TSXSCP111
TSX08CD12R8AS
TSXDEZ08A4
LC1D40F7C
TSXDMZ28AR
TSXSCP114
TSXDEY16A5
140CPS12400
LC1D38F7C
LRD32C
LC1D32F7C
AS-B354-001
140CRP93100
TSXCTZ2A
140CPS11420
ABB 3HNM01863-1
ALLEN BRADLEY 1336S-B060-AE-IT4
ALLEN BRADLEY MPL-B980C-MJ24AA
REXROTH INDRAMAT MDD112D-N-030-N2M-130PB0
GENERAL ELECTRIC TP3030SS
ADEPT TECHNOLOGY 30332-22350x
CTI-CRYOGENICS ON-BOARD 8F CRYOPUMP 8116015G001
BOSCH 917596 0133 500 538 SERVO MOTOR W/ 426.029B-360
FANUC A06B-0645-B081R
FANUC A06B-6107-H005
SPECTROL 402388-11RB 800-1857
INDRAMAT MDD112D-N-030-N2M-130PB0
ALLEN BRADLEY 1336F-B050-AN-EN-L6
AERZEN AMUSA-GLB 15.10 HV-08
BOSCH SE200 0 608 830 123 DIGITAL
REXROTH INDRAMAT DDC01.2-N100A-DS01-02-FW
ALLEN BRADLEY 1336E-B060-AN-EN-L8E
JACKSON TRANSFORMER CO. 582V29-49
REXROTH IPC40.2G4A-512N-P8C-ND-NN-FW
ALLEN BRADLEY 1336S-B400-AX-EN-L6
INDRAMAT KDS 1.3-150-300-W1/S104
MICRO MOTION CMF100M339N2BMEZZZ
GIDDINGS & LEWIS PiC900 M.1016.9491 CPU 945 PROCESSOR 502-03994-11
CUTTLER HAMMER FP5200-00
DELTA MMC 120 00 MO
ALLEN BRADLEY 20DD077A3ENNANNNN
ALLEN BRADLEY 1336-B050-EOG-FA2-L3-S1
INDRAMAT MAC115B-2-GS-4-C/130-A-0/WI519LV/S001
INDRAMAT DDC01.2-N100A-DL08-01-FW
ITT LINEAR HYDRAMOTOR NH95T4673X0P193
GARDNER DENVER GDGDEAA BLOWER 721-4500
INDRAMAT 2AD160C-B35LA1-BS03-A2V2 3-PHASE
MASELLI UR-20 DIGITAL
23BRN006
VIKING PUMP S4L ROTARY LOBE PUMP
EATON DH665FDK
APROX. 500 OBARA W-BT-S-234
OLYMPUS SZX-ZB9
RELIANCE 57C404C
SQUARE D ATS46C32N
ABB 3BSE000435R1
VIKING PUMP S4M BI-ROTOR
EATON CONTACTOR XTCE750N22A
ALLEN BRADLEY 8510AA22A2
JUM 3-300A TOTAL
SIEMENS 6ES7626-2SB04-0AC0
BENTLY NEVADA 3300/16-04-01-01-00-00-00
EATON CONTACTOR XTCE750N22A
ALLEN BRADLEY 1392B100RKMCAD1F1
WARD LEONARD 5005-3001
ENDRESS+HAUSER PROMASS F 83F08-AAASBARABAAA
REXROTH INDRAMAT MKD112B-024-KPO-BN
FANUC A06B-6058-H102
DANAHER MOTION M4450-10020A
REXROTH INDRADRIVE M HMV01.1R-W0065-A-07-NNNN
KEYENCE LJ-G030 LASER SENSOR
PARKER MPM1904DSJ7G1R MOTOR 35.7 HP 3000 RPM
AEG SCHNEIDER MODICON 584M AS-584M-220
RELIANCE ELECTRIC 3FR4042
BAILEY 1N1CT03A INFI-NET
PARKER COMPUMOTOR DR-5300A-200
REXROTH MAD180C-0150-SA-S0-KG0-35-N1 3-PHASE
INDRAMAT MAD180C-0200-8A-CO-HGO-35-N3
ALLEN BRADLEY 22C-D208A103
BAILEY FIBER OPTIC UNIT NTCF21
ENDRESS+HAUSER PROMASS F 83F08-AABSAARAB2AA
ABB 6205BZ10000M PLC
YOKOGAWA DX2020 RECORDER DX2020-2-4-2-USB1/S2/S-S
ABB 6205BZ10000K
ABB ACS800-U4-0140-5+P901
XYCOM AUTOMATION 3410T 3410-301412001100W
XYCOM AUTOMATION 3410T 3410-301312001100P
ECOLAB 3410T OPERATOR INTERFACE 3410-302412001100X
BONITRON M3432-C1200CK10R6E
SKF 23248-MBC3W33 BEARING 23248B
GENERAL ELECTRIC 874E688G1
SUMITOMO CHHJMS25-6185Y-R1-29
BOSCH CNC SERVO i 1070071219-102
REXROTH MKD112C-058-KG3-AN
ENDRESS+HAUSER PROMASS F 83F25-AAASAARABAAA
BALDOR M4348T INDUSTRIAL MOTOR 40 HP 870 RPM
ABB SK828086-AF CONTACTOR EHDB960C2P-1L
PROFACE OPERATOR INTERFACE 2780025-01
ALLEN BRADLEY 1392-B150-RLMCAD1F1F4
ABB NDSC-02C 64560930B
GE 4117J79G1
SEW-EURODRIVE MDR60A0150-503-00 18252710
ABB EHDB960 SK828086-AF
FANUC A06B-1575-B1330321
GE 5K445JL3101 150 HP 1185
ALLEN BRADLEY 8520-3S5A-BAT-EX4-S-1-2-3-5-7
ALLEN BRADLEY 20BD065A0AYNAND0
ABB ACS550-U1-157A-4
ALLEN BRADLEY 22C-D105A103
SUMITOMO CHHJMS10-6185Y-43
ALLEN BRADLEY 1394-SJT10-C-RL