It's suitable for crushed tea, herbal tea, coffee and similar products.
Features:
The machine it has functions of bag making, measure, filling, sealing, cutting and counting.
Auger loading machine, conveyor and metal detector can be chosen.
and we provide also bag to bag packing machine for sachet to pouch packing, and then cartoning.
Packing material:
Tea filter paper, cotton thread and so on.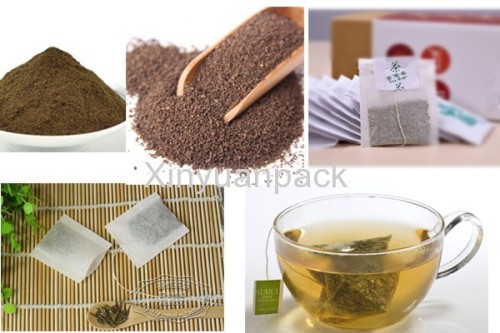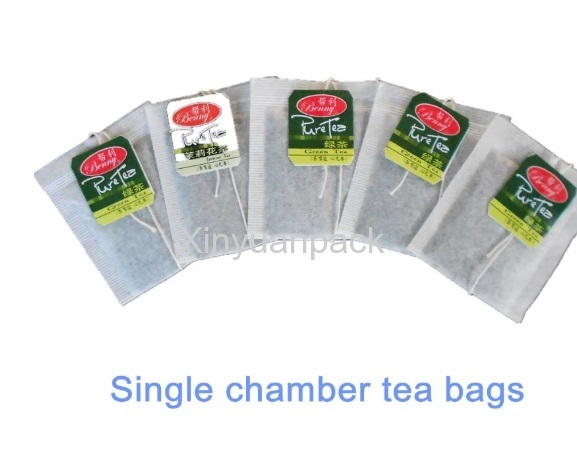 Technical Parameter:
1) Output:

120bags/minute

2) Max. dosage:

8cm3

3) Bag dimensions:

62.5 x 50mm

4) Tag dimensions:

28 x 24mm

5) Thread length:

210mm

6) Packing in boxes:

a) 25, 50, 100

b) 30, 60

c) 20, 40

7) Power supply:

AC 380V

8) Total power:

1.25kW

9) Weight:

640kg

10) Overall dimensions:

1.7 x 1.1 x 2.1m