Product Description
Press Brake Tools For Sheetmetal Bending
Our company specialized in supplies of press brakes tools for various press brake models and manufacturers.
We are able to offer any standard or special types of tools (punches and dies, hemming sets, stamps, punchholders, die holders, adapters, die inserts, radius tooling etc.) for main press brake systems such as Amada, LVD, Accurpress, ACL, Prima power, Haco, Salagnini, MVD, Colgar, Dener, Deratech, Promecam–EURO Style, Trumpf-WILA, Beyeler, Yangli, Yawei, Ysd etc. We can supply rich selection of standard shapes or to make any special tools under request of customer including the length of 6000-8000 mm in one piece.
If necessary, together with the offer we are able to make our recommendations, provide bending sequence for the part of the customer, calculate bending charts, verify the necessity to use special tools and other sales and service support.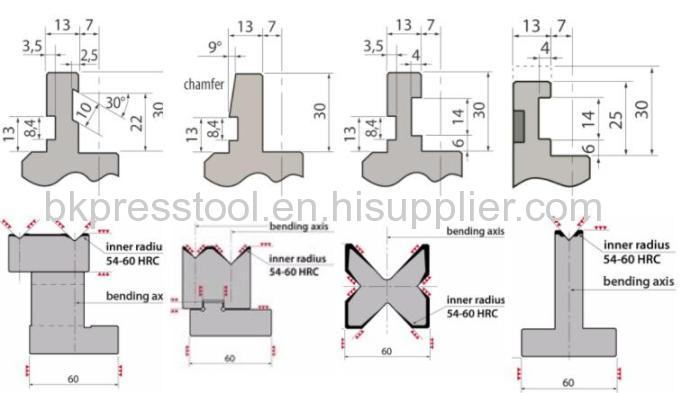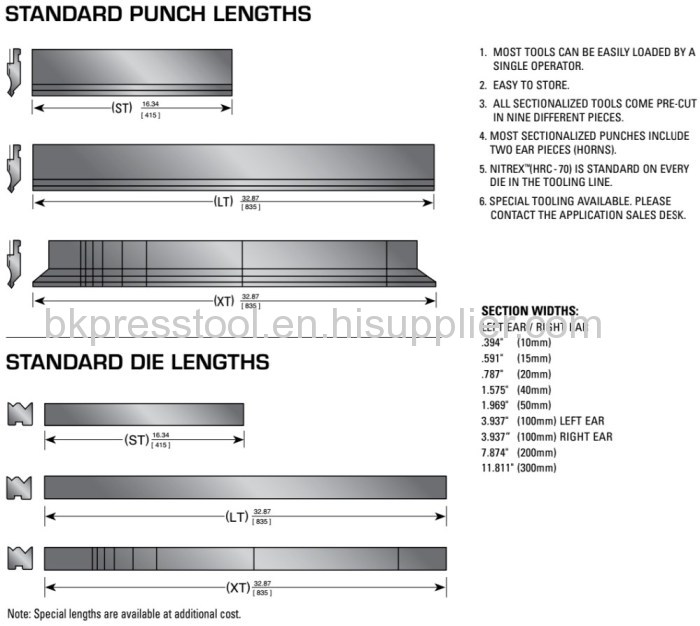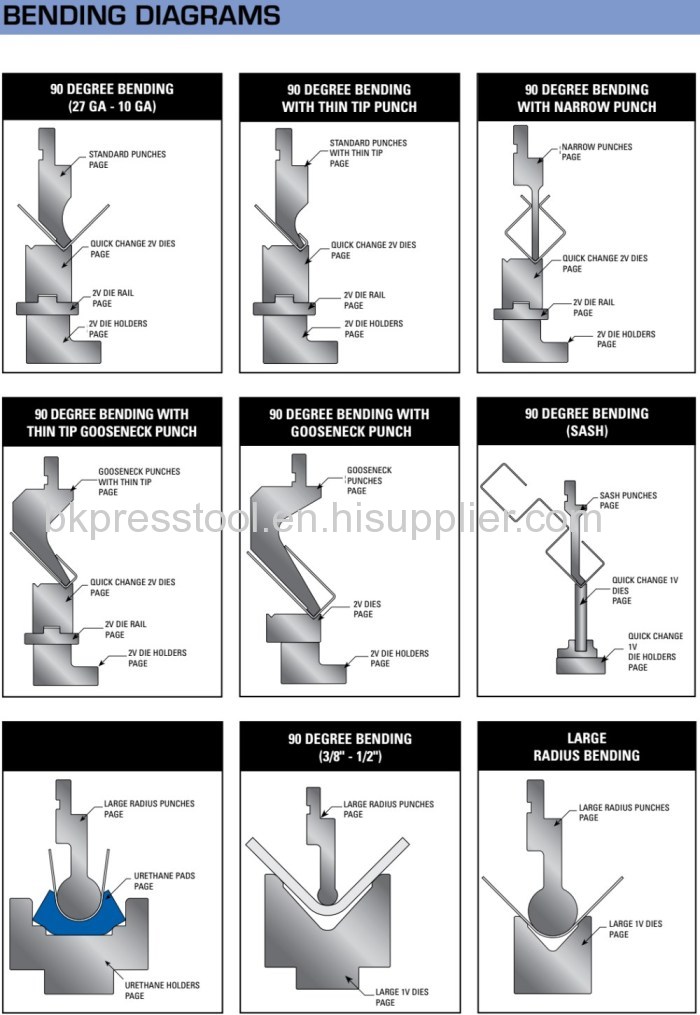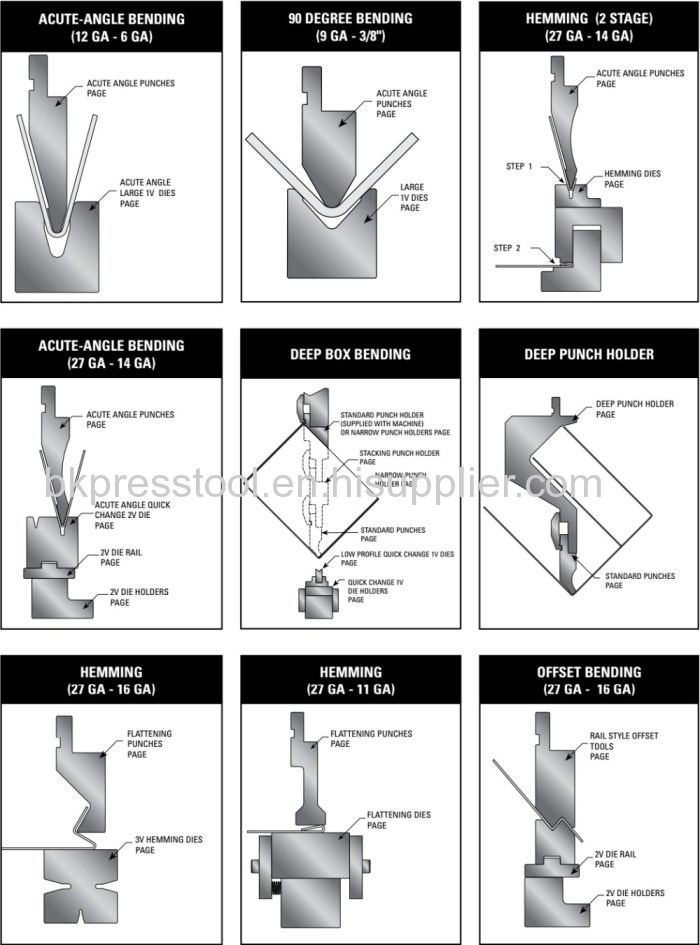 Product Show
Possibility to store lots of standard positions of bending tools with the marking and cutting before shipment allows to provide good delivery time even for big orders. All our bending tools are produced in Ma anshan with the use of CNC machinery and quality control during different stages of production. For bending tools only high quality steels C45 or 42CrMo4 are used. The precision grinding allows the best contact with the material. All our tools pass the temperature treatment till 45/50 HRC for long life use and effective protection against damages.
Together with the tooling we can supply the .DXF model for quick import to the CNC-library of press brake.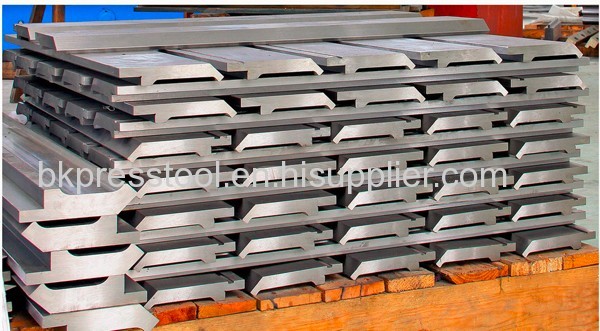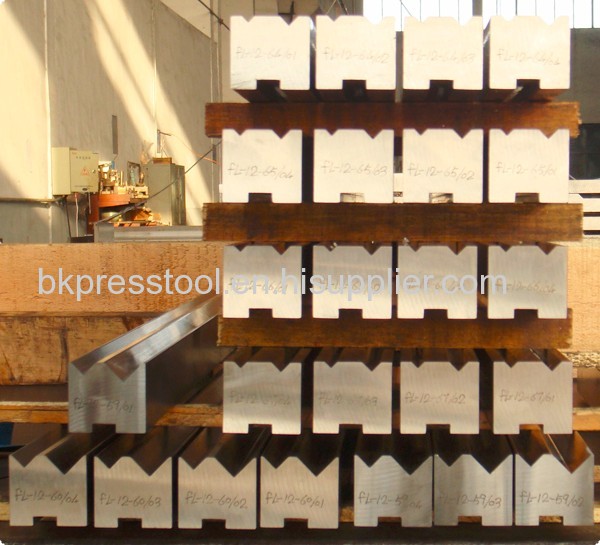 Process Flow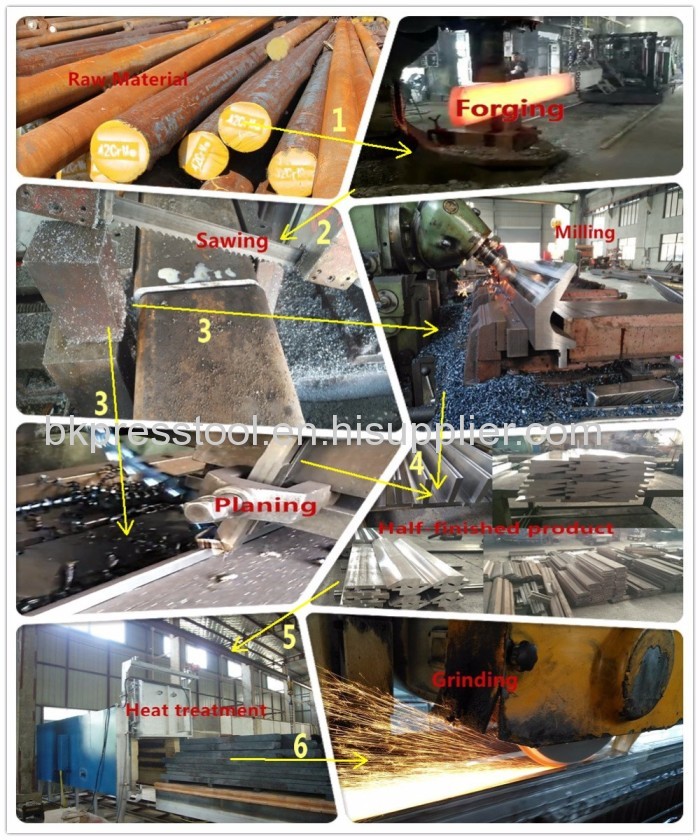 Product Application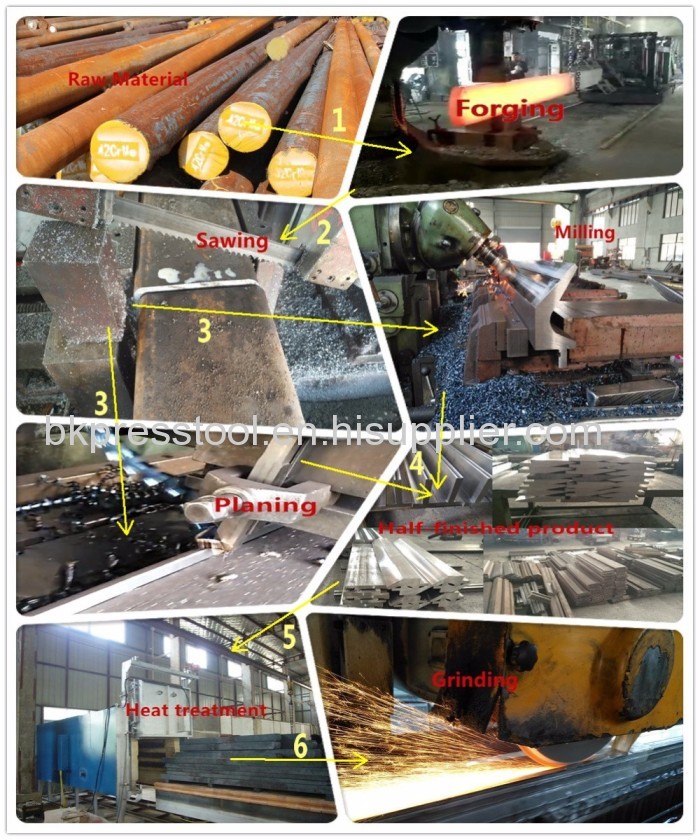 Product Application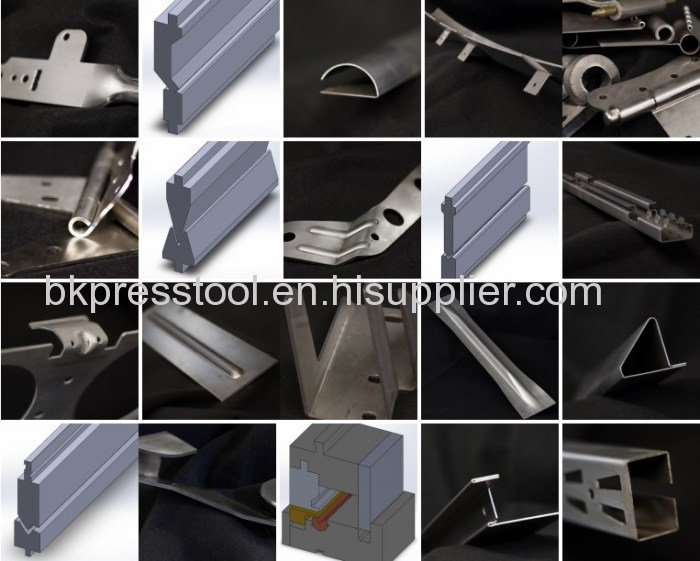 Factory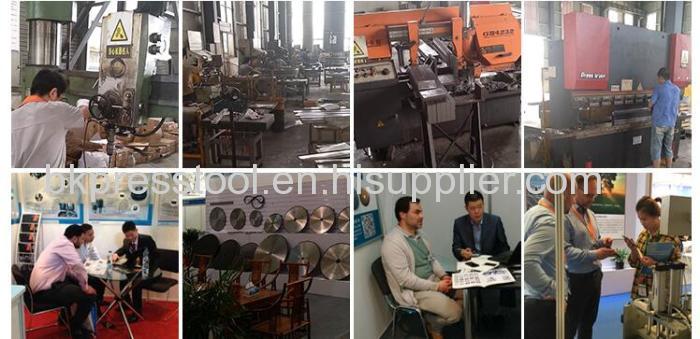 Packing & Delivery