PVC Plastic High Efficient Miller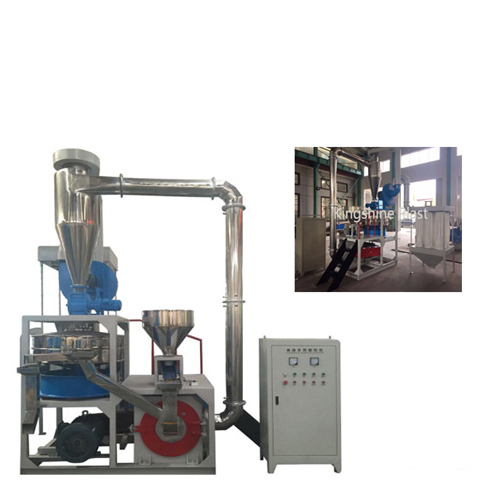 Specifications
1.The new disc design is used, high-yield, strong resistance and the life of this grinding disc is double the ordinary.

2.The use of newly designed professional bearings, and reached a high rotation rate. At the same time using only one drive motor,
to ensure the efficient grinding crash, which greatly saves the time and operation of machinery and control engineering.

3.Installation and maintenance easily, open the door to cover clean-up.
4.Milling process of the whole seal, without dust leakage.
5.Full automated, automatic feeding, the materials and sorting.
6.Grinding gap adjustment is simple, just use the plug-foot bolts and adjustments can be fine-tuning
7.The host used the water and wind double cooling system; Rational design of smaller cross-section of the grinding chamber, grinding is almost
flat vertical surface. Material entered the grinding chamber as soon as caught, groud, and then rapidly removed, which eliminates the grinding
chamber of the surge in materials, heating materials to avoid decomposition, resulting in improved production.
Machinery Details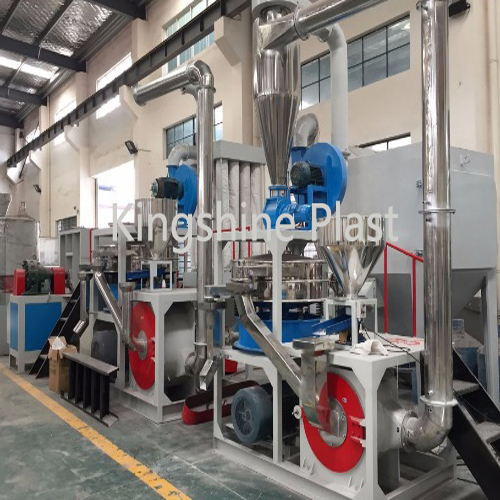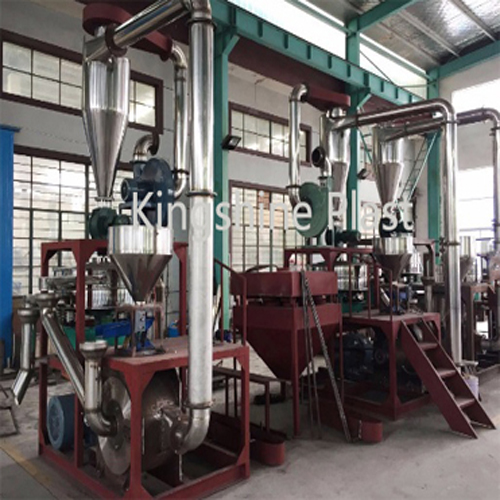 MODEL

MF-600

BLADE DISK DIAMETER

600MM

BLADE DISK QUANTITY

2PCS

ROUND SPEED

4200RPM

POWER

MAIN MOTOR

45KW

BLOWER

4KW

SHAKER SIZE

1000MM

OUTPUT SIZE

10-100 MESH
140μm-1400μm

COOLING TYPE

AIR AND WATER

OUTPUT CAPACITY
( FOR 30MESH)

PVC: 350kg

P E:250kg

P P: 160kg

DIMENSION (MM)

5900x1600x3200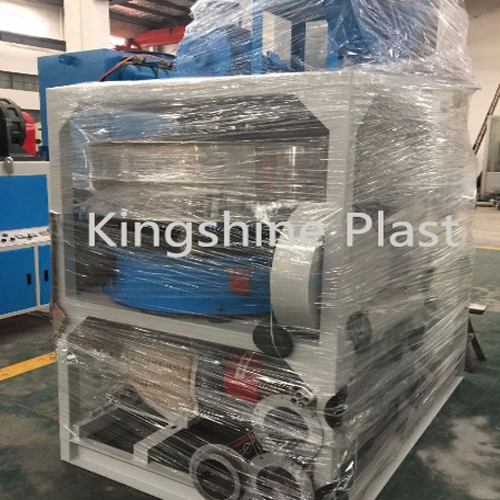 Technology surpport
-To provide installation and test for the machine.
-To provide formulas and technology of relevant products.
-To provide information of chemical material manufactories.
-To provide technical training for clients' employees.
Service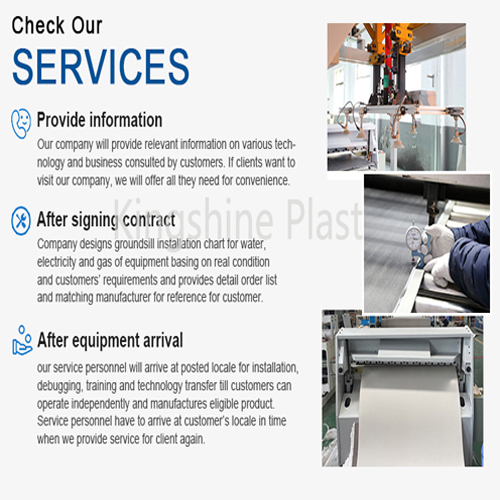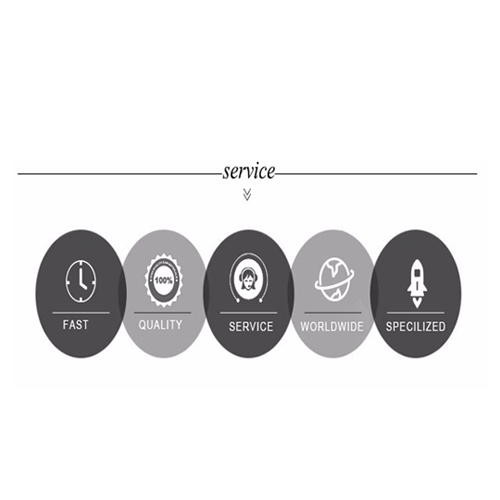 Packing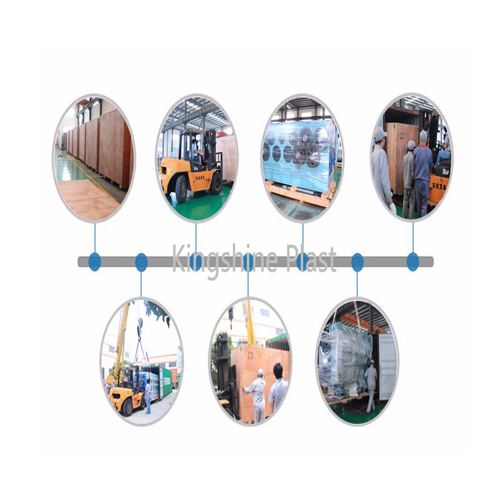 Kingshine Plastic
-Over 20 years' experience in manufacutre machines.
-Over 40 countries' customers in the world.
-Over 3000 machines are using.
-Over 50 lines send to the world per year.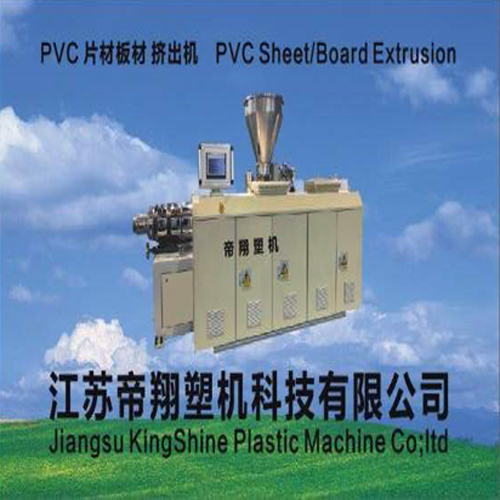 Kingshine Machinery is dedicated to various solutions in Plastic Machine customized to customs satisfy.