***All designs are arailable,thousands patterns for your selecting.
***Your photo and design are warmly welcomed.
***Different size and type are customized at different prices
Built-in 16 pcs Led lights give great assistance for applying make up in dark or poorly lit areas without disturbing others. Led light helps you take care every detail to create a delicate makeup.Quiety design simple fashion just for different you.
LED lights on / off controlled by the touch sensor on the mirror screen. Brightness adjustable only need to long press the touch sensor as your needs

180° freely adjusted and fixed stable ensuring a perfect and comfortable viewing angle

Battery power supply, easy and fast without worrying about power leakage

Christmas Gift, Mothers Day Gifts From Daughter, Valentine Gift, Graduation Gifts, Teacher Appreciation Gifts, Easter, Thanksgiving, Birthday Gifts for mother daughter wife teen girls

Adjustable lighting effect, touch screen dimming LED, super clear mirror, super large storage chassis, 180 rotation front and rear,16 LED beads, so that you can freely make up in the dark, do not worry about affecting others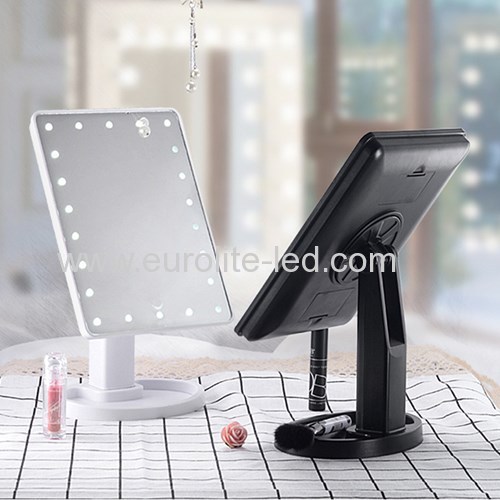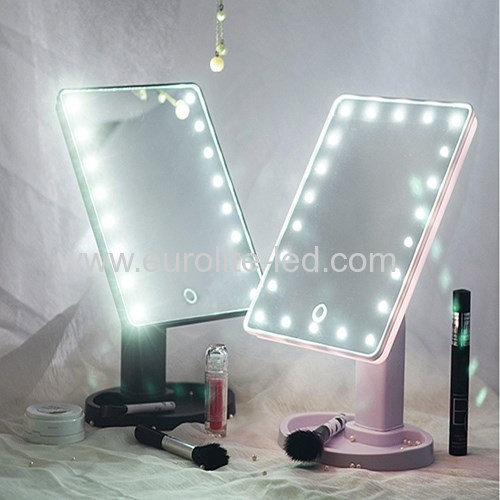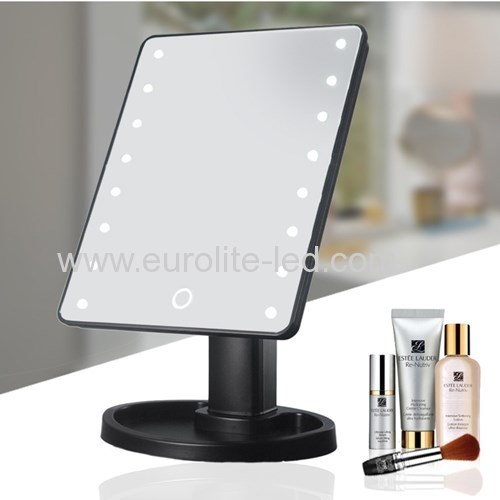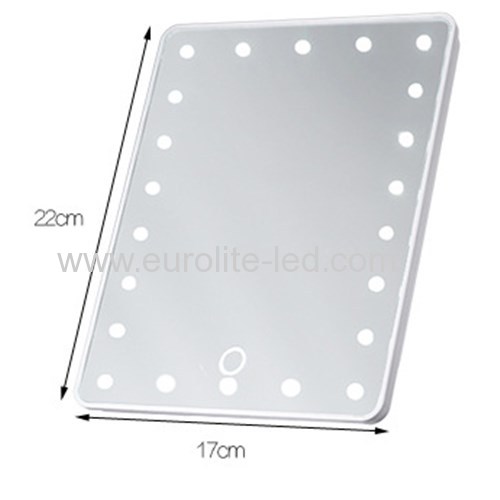 It can rotate 180° left and right

Rotate the mirror, whether you are sitting or standing, changing the Angle according to your needs

Dual battery compartment design

It only needs 2 pairs of 5 batteries, which is safer and more reliable

Square high-definition mirror

High-definition mirror, clear imaging, to give you the satisfaction of the mirror experience

Super thick storage chassis

Not only stable, but also easy to receive

Environmental protection ABS material production

The mirror body is made of environment-friendly material, safe, durable and easy

Touch screen switch button

It can be turned on or off with a slight press.Long press to adjust the brightness of the light, you can use brightness to adjust with your preferences of the environment.
SHOW DETAIL