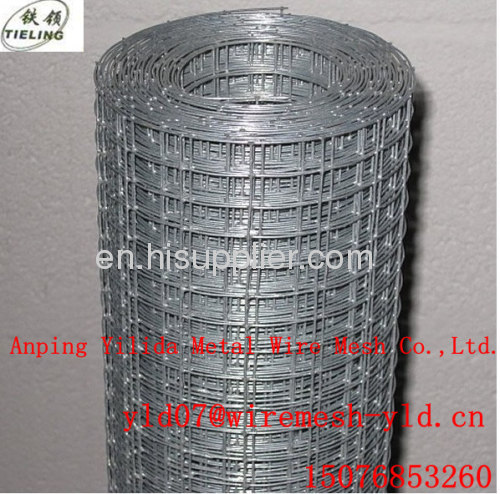 Mesh Size

Wire Gauge Diameter

In MM

In Inch

BWG No.

MM

6.4mm

1/4Inch

BWG24-22

0.56mm- 0.71mm

9.5mm

3/8Inch

BWG23-19

0.64mm - 1.07mm

12.7mm

1/2Inch

BWG22-16

0.71mm - 1.65mm

19.1mm

3/4Inch

BWG21-16

0.81mm - 1.65mm

25.4x 12.7mm

1 x 1/2Inch

BWG21-16

0.81mm - 1.65mm

25.4mm

1Inch

BWG21-14

0.81mm - 2.11mm

38.1mm

1 1/2Inch

BWG19-14

1.07mm - 2.11mm

25.4 x 50.8mm

1 x 2Inch

BWG17-14

1.47mm - 2.11mm

50.8mm

2Inch

BWG16-12

1.65mm - 2.77mm
Material:
Stainless Steel welded wire mesh is made of high quality stainless steel wire and welded by advanced computer-controlled machines. It possesses features of excellent corrosion resistance, beautiful look, and longer work time. Compared with galvanized welded iron wire mesh or PVC coated welded iron wire mesh, these features can compensate for its seemingly higher cost. Commonly used material wires are SS304 and SS316.
Application:
With the above-mentioned features, Stainless Steel welded wire mesh is a good choice for fishery industry, food drying, marine use, rodent proofing, cages for animals, and decoration, etc.
Quality Management:
Stainless Steel Wire Quality:
For stainless steel welded wire mesh, the material quality control is regarded as the vital importance. We have signed Long-term Buying Contract with Chinese best stainless steel wire manufacturer-Taiyuan Stainless Steel Wire Corp, this ensure our stainless steel wire are the top quality in China.
Digital Controlled Machines & Well-Trained Staff:
Our Digital Controlled Welding Machines and our well-trained workers also ensure our stainless steel welded wire mesh can satisfy the top quality requirement from worldwide.