Silver Cigarete Case Set
CCS-013



size:240*160*33mm
Weight:0.4 kg
Packing: 60 pc/box/500*600*450mm
G.W.:25kg
N.W.:24kg
Color:silver
Composing:cigarete case, multi-function knife, key chain and metal pen.
Customer's logo an be printed on them.
The composing can be matched as your order.
Good for father's day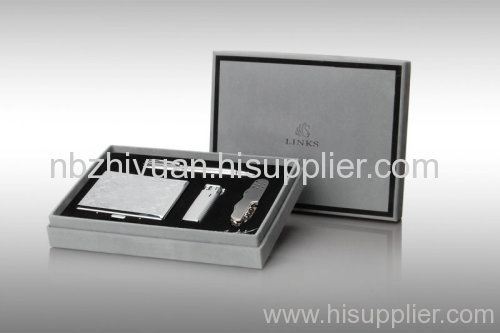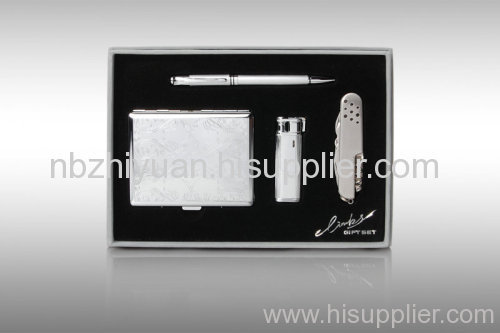 Ningbo Free Trade Zone ZhiYuan Manufacturing is located in beautiful coastal city ningbo Zhejiang, China. We are always concentrating on developing and manufacturing stationary items, such as pencil, ball pen, gel pen, highlighter, marker, color pencil, water color pen, mechanical pencil, eraser, stapler, staples, stick note pad, liquid glue, glue stick, tape, sharpener, scissors, stationery set, drawing set, art set, paint set, school set, office stationery, desktop stationery, promotion and gift items and so on.
Ningbo Free Trade Zone Zhi Yuan Manufacturing Corporation
Add: Room906, ShunFeng Building, Ti Yu Chang Road, Ningbo, 315016, China