heavy-duty tools lmpact Driver Set JD064
SL:8,10 PH: 1,2,3,4#
Length:
long bits: 80mm;
short bits: 36mm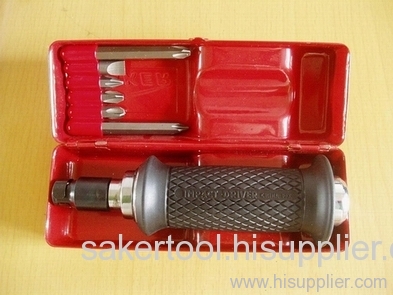 Hight quality carbon steel impact driver with skidproof soft durable rubber dipped handle.
Chrome plated finish, Heat Treated.
package: iron box + color box / each set
Simple easy operation - to remover or tighten nuts,bolts or screws in workshop, home or car.
Impact action - turns without force.
1/2" Dr. Impact driver- can be used with 1/2" dr.socket.
Professional design - good for rusted or refreigerated screws