Power distribution unit (PDU) is a device fitted with multiple outputs designed to distribute electric power, especially to racks of computers and networking equipment located within a data center. Data centers face challenges in power protection and management solutions. This is why many data centers rely on PDU monitoring to improve efficiency, uptime, and growth.
PDUs vary from simple and inexpensive rack-mounted power strips to larger floor-mounted PDUs with multiple functions including power filtering to improve power quality, intelligent load balancing, and remote monitoring and control by LAN orSNMP.
Below one is the used simple rack-mounted PDU for common power supply.
Features
19" 1U/1.5U standard PDU socket, with leak-current protector

Aluminum-alloy shell,made from block burn PC

Guage:3G 14AWG power cord + country-specific plug

According to customer request, we could add AC or DC display

Color: Black or silver

Children safty protect.

Braker protection, surged protected and fused for options.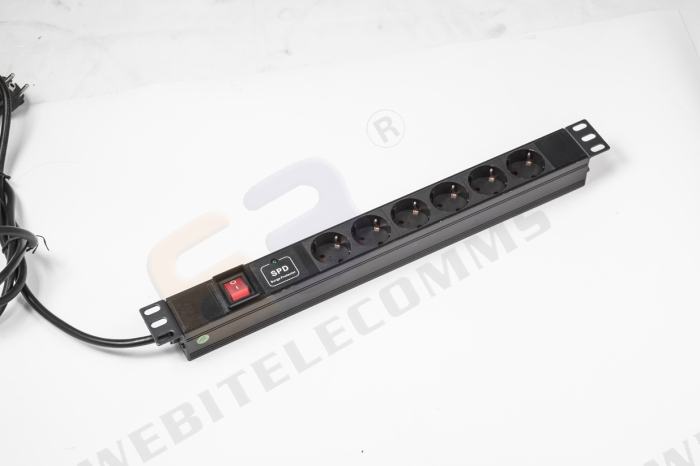 Specifications
| | |
| --- | --- |
| Rated current | 16A |
| Rated load | 2500W |
| Rated voltage | 250V |
| Household voltage | 230V |
| Number of sockets | 3 to 48 ways |
| Size | 19" 1.5U\1U |
| Shell material | Uninflammable PC module, Aluminium alloy shell |
| Type of cable | 3G*1.5mm2*2m |
| Type of plug | DIN49440 plug with UL |
| Degree of protection against electric shock | IP20 |
| Provision for earthing | With earting contact |
| Method of connecting the cable | Non-rewirable |
| Type of connections | Welded-solder |
| Degree of protection against electric shock | Normal protection |
| Existence of shutters | With shutters |
| Method of application-mounting | Portable type |
=SAMPLE show=
1U,9WAY aluminum with surge protection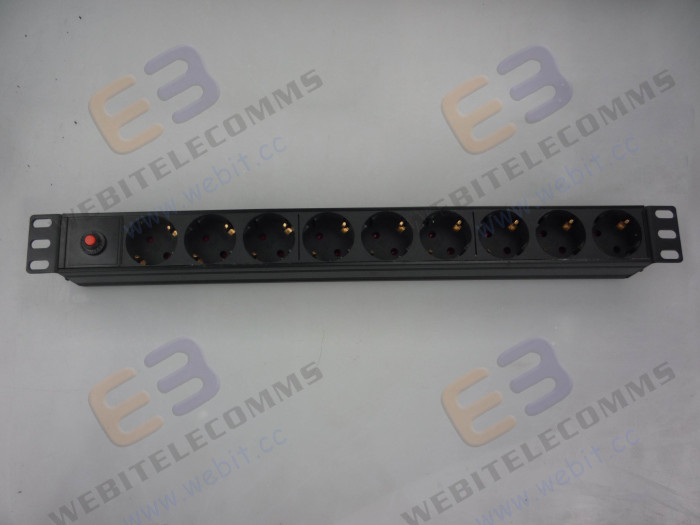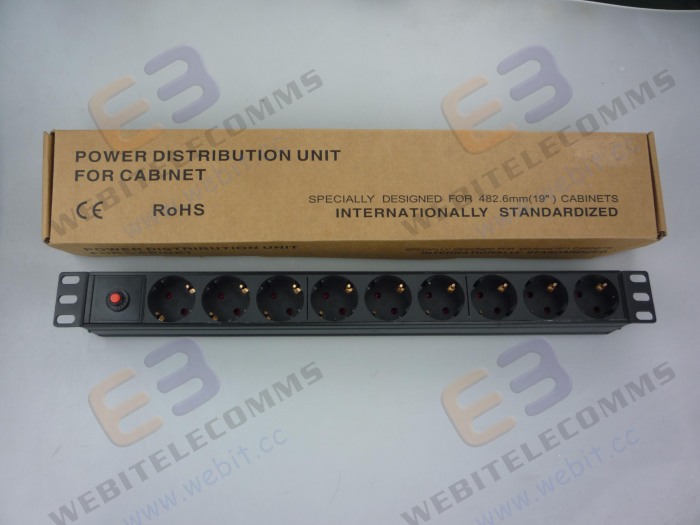 Other similar type:
1U,6 way with circuit breaker (double face)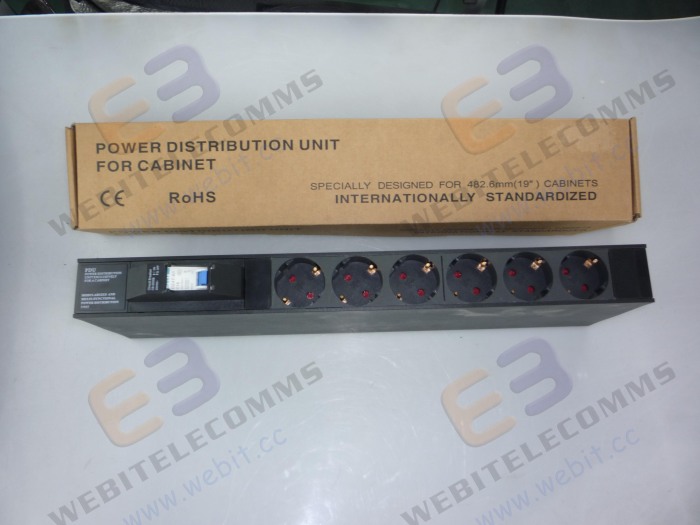 2U ,6+3 way customized socket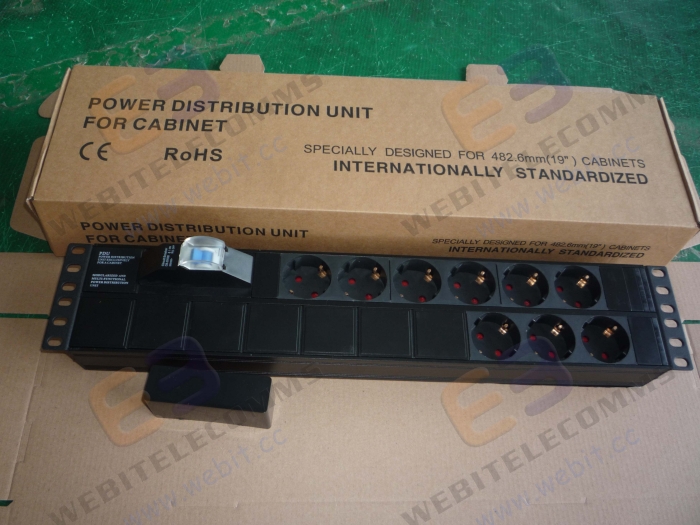 Plug&socket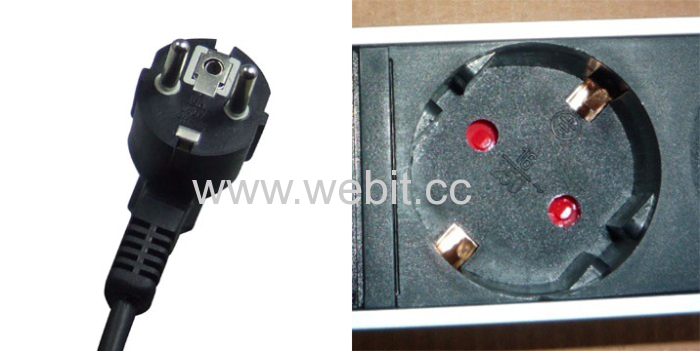 Packaging Details
Carton size

54*40*30cm

Product box size

52.5*7.5*5.5 cm

Quantity in one carton

25 pcs

Metal enclosure

Gross weight for one carton

23kg

Net Weight for one carton

21kg

Plastic enclosure

Gross weight for one carton

22kg

Net Weight for one carton

20kg