Feature Products
expanded metal(factory)
1.Material:.ss304,316, mild steel,aluminum plate,nikel,titation,low carbon steel,etc.
2.Thickness:0.3-7.14mm
3.Aperture:10x20,10x25.12x25mm....
Product Description
Steel mesh: other neamed expanded metal
Material: low carbon steel, stainless steel, aluminum, copper, nickel plate, cardboard, hot and cold steel, galvanized plate, PVC plate film.
Weaving and characteristics: Made by Tensile stamping.beautiful, durable
Surface treatment: hot-dipped, electro galvanized, PVC-coated.
Hole Patterns: Diamond, square, round, triangle, scale hole.
Characteristics: It is strong and wear-resisting, lightness in weight and has good ventilation.
Uses: Used widely in road, railway, civil building, water conservancys building; the protecting of all kinds of machines, electrical equipment (musical facilities), window and aquatic product's breed.
Outline of the specification: Thickness of sheet: 0.2mm-8mm.. Hole size: 1mmx0.75mm-200mmx100mm. Hole shape: square, rectangular, hexagonal, diamond.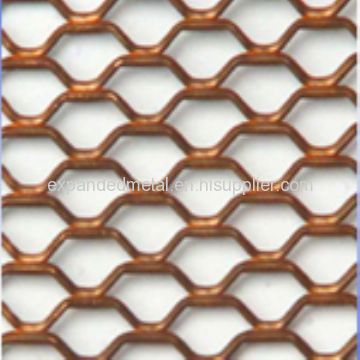 copper expanded metal mesh
light expanded metal

heavy expanded metal
aluminum expanded metal