COLORFUL PVC COATED IRON WIRE:
PVC COATED IRON WIRE
PVC COATED WIRE
IRON WIRE
*Colorful PVC Coated Iron Wire is made of annealed iron wire, galvanized wire, or stainless steel wire with PVC coated layer. It is a ideal metal wire for fixing wire supports, straining wires, clotheslines, etc. to wooden posts and frames.

BASIC INFORMATION OF COLORFUL PVC COATED IRON WIRE:

1. WIRE DIA : inside dia: 0.5mm-4.0mm
outside dia: 1.0mm-5.0mm

2.COLOR: red,green.yellow.white,as your require

3.APPLICATION: construction of chain link fences for industrial security fences, freeways and playground.
It is also used in other applications such as coat hangers and handles.

4.PACKAGE: general lined with pvc strips and wrapped with plastic bag or hessian cloth

5.GENARAL DAIMETER of colorful PVC coated iron wire:
Core wire diameter

Diameter after coated

0.8mm

1.2mm

1.0mm

1.4mm

1.4mm

2.0mm

2.0mm

3.0mm

2.5mm

3.5mm

special dia can be made as your require
FOLLOWING SOME PICTURES ABOUT COLORFUL PVC COATED IRON WIRE: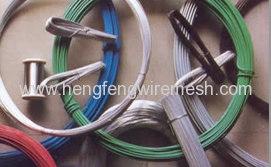 colourful PVC coated wire big coil PVC coated wire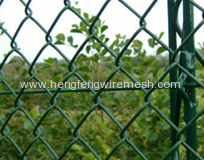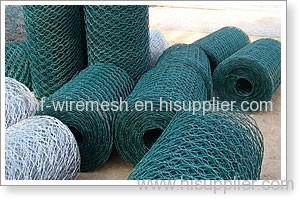 PVC coated wire fence PVC coated welded wire mesh
Our products mainly include:
METAL WIRE: iron/steel/stainless steel/PVC /razor wire
WIRE MESH : square/ diamond/ hexagonal/crimped wire mesh
MESH FENCE: chain link/ welded fence
ANY QUESTION,PLS CONTACT US FREELY.