1.Welded wire mesh Material : galvanzied wire ,low carbon steel wire , low carbon iron wire ,
stainless steel wire ,pvc coated wire.

2.Welded wire mesh Surface : galvanized , stainless , black or PVC Coated

3.Welded wire mesh Process: Galvanized after weaving or galvanized before weaving.

4..Weld ed wire mesh Characteristics : plain or screw thread

5.Welded wire mesh Usage : galvanzied welded wire mesh is usad for concrete construction.

6.Welded wire mesh Variety : Electro galvanized or hot-dipped galvanized then welded , welded then
electro galvanized or hot-dip galvanized.

7.Welded wire mesh Border : colsed or open


------WELDED WIRE MESH FENCE SPECIFICATION:
mesh

wire dia (in mm)

width

1/4" x 1/4"

6.35x6.35mm

0.26---1.2mm

0.2---1.5m

2.5/8" x 2.5/8"

7.94 x7.94mm

0.4---1.0mm

0.2---1.2m

1/3" x 1/3"

8.46 x8.46mm

0.04---1.0mm

0.2---1.2m

3/8" x 3/8"

9.53 x9.53mm

0.4---1.2mm

0.2---2.1m

1/2" x 1/2"

12.7 x12.7mm

0.26---2.0mm

0.2---2.1m

5/8" x 5/8"

15.88 x15.88mm

0.4---1.6mm

0.2---1.8m

3/4" x 3/4"

19.05 x19.05mm

0.4---2.0mm

0.2---2.0m

1" x 1"

25.4 x25.4mm

0.4---3.0mm

0.2---2.5m
-----FOLLOWING SOME PICTURES ABOUT WELDED WIRE MESH FENCE: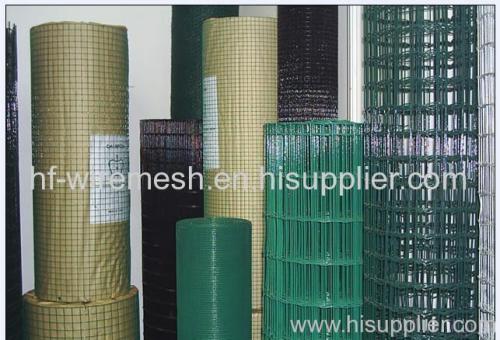 WELDED WIRE MESH ROLL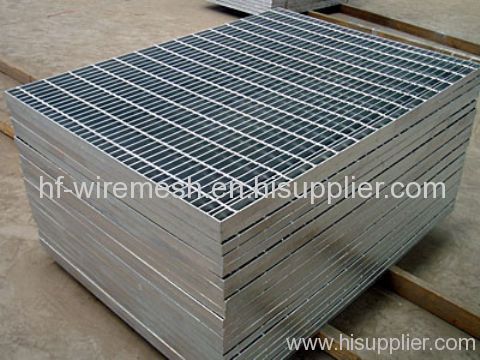 WELDED WIRE MESH PANEL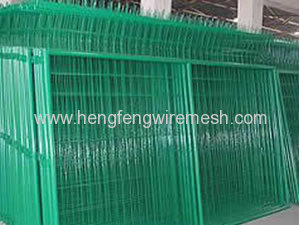 PVC COATED WELDED WIRE MESH FENCE
-------We specialize in the production of WELDED WIRE MESH for over a decade, with advanced device& skilled workers,
ANY QUESTION,PLS CONTACT US FREELY.