100W off grid wind solar hybrid street light system

Wind Solar Street Light, make full use of the green clean energy, to achieve zero power consumption, zero emissions, zero pollution, products widely


Wind Solar Street Light, make full use of the green clean energy, to achieve zero power consumption, zero emissions, zero pollution, products widely used in roads, landscape, residential lighting and surveillance, communications base stations, ships and other fields. wind solar steet light without the laying of transmission lines, pipe without digging the road, not the characteristics of energy consumption, and its unique advantages in urban road construction, landscaping and other areas of the municipal lighting very conspicuous. Scenery around the country have wind soar supply system into the municipal areas of the road lighting design, and began to promote large-scale application. Sunny light, and rainy days, the larger the wind; the summer sun, and winter wind greater use of solar and wind energy complement each other, through the solar street light and wind turbine, integrated system power supply, energy storage during the day and at night through the intelligent control system lighting lamps to achieve power.
Wind turbine characteristc:

1.Low start-up wind speed
Low wind speed series wind turbines generate more than 60% effective power than the same rotor diameter wind turbine annually.
2.High-efficient Generator
Three-phase permanent magnet synchronous wind turbine,more than 10% of the efficiency of ultra-GB,starting resistance,only be 1/3 of the GB limit,motor insulation rating class H insulation.

3.Unique Power Management System
Built-in a new intelligent controller,monitoring the wind turbine operation in real-time MPPT(Maximum Power Point Tracking) charge.
4.Innovative Noise Reduction Technology
Start and product electricity at the 1.5m/s,noise only at 40db at 13m/s/.
5.Perfect Wind Wheel System
The wind turbine wheel are made of a low temperature resistance,aging high strength compound material,can cope with a variety of complex wind conditions,charge wind energy into electrical energy efficiently and sustainably.
6.Unique Design Of The Rudder
Wind turbine rudders are ale to respond to the wind speed and wind direction flexibly,enhancing the efficiency of power generation.
100W LED light specification
Specification of the LED

Clip USA Preen
Connection Intergation
Lamp Flux 10000LM
Lamp Efficiency 85lm/w
Input Voltage DC 24V
Working Frequency 50Hz
Temperature 4500k-6500K
CRI Ra>75
Working life 50000h
Housing Aluminum Alloy
Waterproof IP67
Wind turbine photos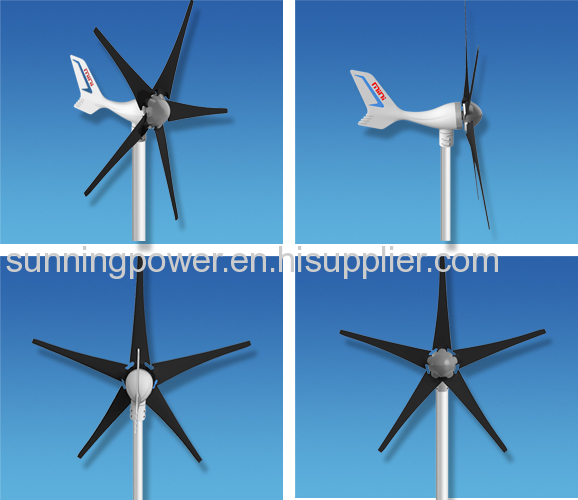 Street light system JOB reference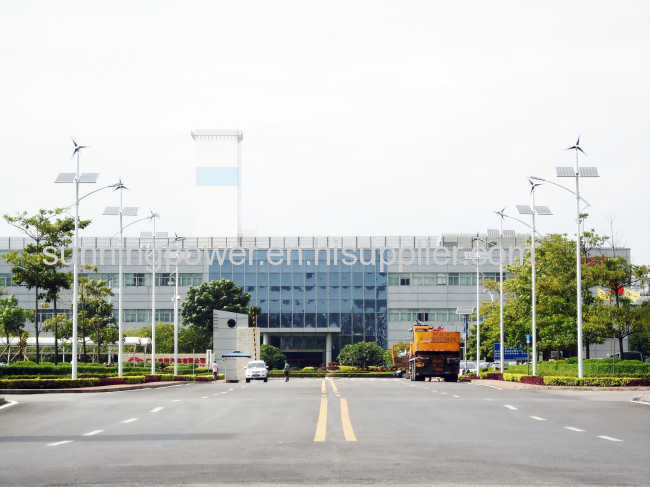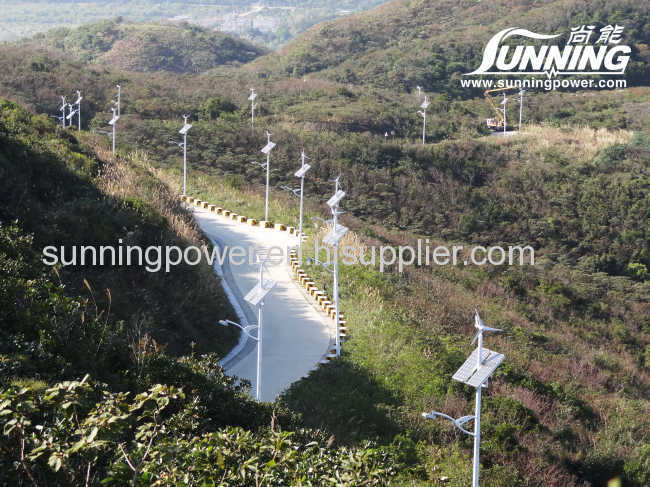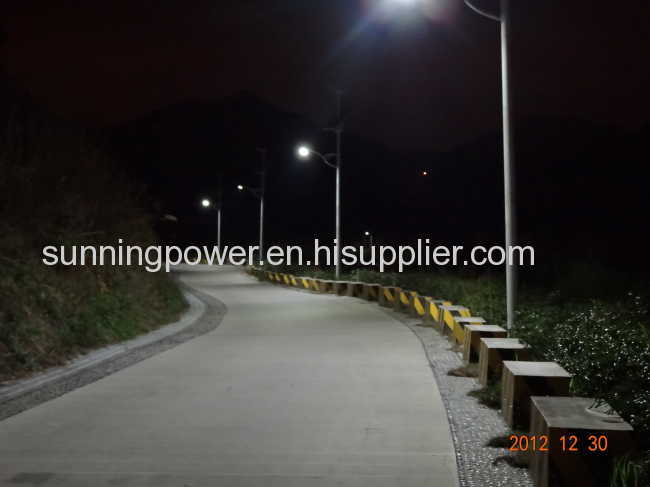 Guangzhou Sunning Windpower Generator Co., Ltd
www.sunningwind.com