Product Description:
our ps foam food continer production line including 3 producing and 2 recycling machines.
1)PS Foam Sheet Extrusion Line. Model : HY-70/90 & HY-105/120 .This equipment adopts high speed non-stop hydraulic filter changer and PLC controller.
2)Vacuum Forming Machine. Model : HY-640/850 & HY-1100/1250 .It features reliable stability,large forming area,fast speed,highly automation and economic on manpower.
3)Double Worktables Hydraulic Cutting Off Machine.Model : HY-750/950×2 & HY-1100/1350×2 Owing to its features of easily changing mould,counting accurately,cutting off quickly,it is widely used in many fields.
4)Crush machine
5)Granule-making machine. This equipment features compact structure and easy operation.The high foam plastic can be directly used to make granulation without comminution.
Haiyuan Plastic Machinery Co.,Ltd is a professional manufacturer in producing PS foam sheet extrusion line,PS fast food box (disposable products) production line and so on.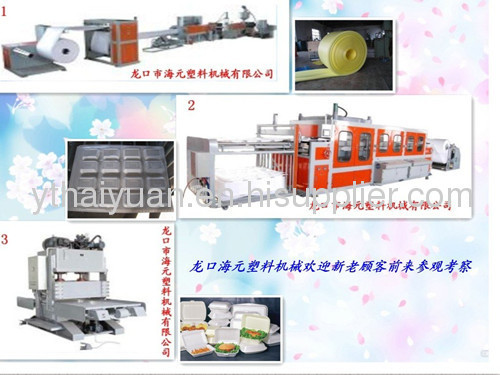 The whole production line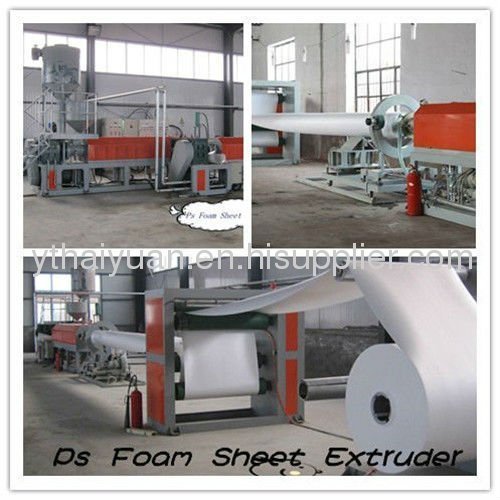 PS Foam Sheet Extruder Machine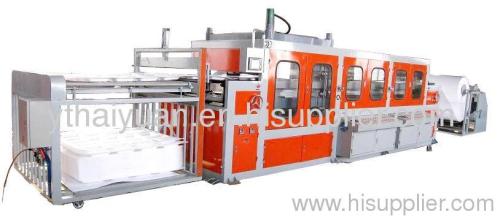 Vcacuum Forming Machine
Hydraulic Cutting Off Machine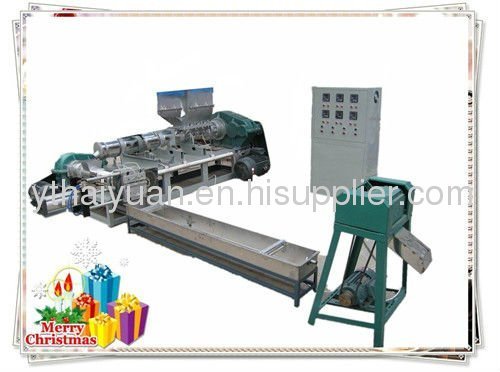 Granulator Machine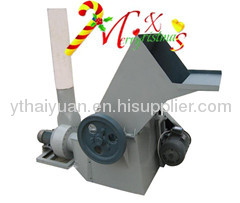 Crush Machine