induction lamp tunnel light Description



----induction lamp tunnel light

Tunnel Light
1.High-pressure die-casting aluminum housing with electro-static plastic spraying.
2.Adjustable installation angle.
3.Tempered glass and high timperature silastic sealing tape.
4.Protection class:IP65
5.Application places: subway station,tunnel and bridge etc.
Features of the induction Induction lamp tunnel Light
01 Patented IC Controlled electronic ballast and light adjustable
02 No electrodes or filaments,External ferrite colls
03 Wide Voltage(120-277V,12/24DC)Power range(40W-400W)
04 Available color temperatures 2700K,3500K,4000K,5000K,6500K
05 Low EMC interference frequency of 230KHZ
06 Reliableignition at-40
07 Color Rendition CRL Ra=80With no shirting over life
08 High Luminous efficay80lm/W.effective Iuminous efficacy up to 150Pm/W
09 Excellent lumen maintenance over life
10 Low total harmonic distortion(THD) 2.7%
11 Super efficient power factior of 0.98
12 Full action spectrum
13 Electrolyte capacitance be able to bear high temperature(105)and Resist high Voltage(450V)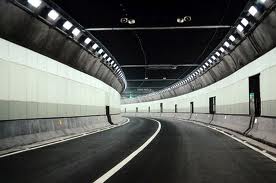 ---tunnel light
Advantages of induction lamp for tunnel light
1.Long service life:>60,000 hours, (no filament and electrode in the bulb, can serve 10 years.) high bay induction lamp 60 times than incandescent lamp,20 times than halogen lamp, 15 times than sodium lamp, 10 times than metal halide lamp.
2.Energy-saving: power factor>0.98, induction lamp produce the same luminous take away1/4-1/5 electricity of incandescent lamp, with 70-80LM/W luminous intensity; Can make full use of power system and save government expenditure.
3.No stroboflash: tunnel induction lamp can effectively convert electrical energy into visible light and prevents eye injury when viewing directly.
4. Low optical decay: after 60,000 hours, tunnel light luminous maintenance is still above 70%.
Features of tunnel induction lighting
1. Long service lifespan and easy to maintain.
2. High luminous efficiency and excellent energy-saving.
3. High pressure die-cast aluminum body, high-transparent glass lamps, high-strength tempered glass.
4. Generous and beautiful surface, adding more modern and clearer atmosphere, and giving more convenience and satisfaction
lighting:feature:
1. Using the LED as light source, good heat dissipation, light failure is small, light Angle is big, no ghosting, etc;
2. Unique, novel and heat dissipation body design, reduce the product weight at the same time, the effective heat conduction diffusion, thereby reducing the lamp body temperature, effectively ensure the service life of the light source and power supply;
3. The heat dissipation structure is compact and beautiful, the surface oxidation resistance skin membrane processing,
4. Green, energy-saving, environmental protection, long service life, using thermoelectric separate LED light source is equipped with imported high efficiency power supply, no bad glare, no stroboscopic. Do not contain lead, mercury and other pollution elements.
5. Good color rendering, of real color more. A variety of color optional, which can meet different environmental needs. Eliminates the traditional lamps and lanterns of color temperature on the high side or low depressive mood, make visual feel more comfortable, improve the working efficiency of the workers;
6. Lampshade adopts imported PC optical plate, ensure the luminous flux output, improves the uniformity of light effects of lamps and lanterns and light energy utilization;
7, suitable for landscape, building and other regions of lighting
Addition:
the minimum quanity:1 0piece/pieces
delivery date:7-10days after got payment
volime of production: 20,000 Set/Sets per Month
packing: neutral packageor according customer's request
terms of payment: L/C, Western Union,