Wireless vehicle siren
Ppwer: 200w /400w
Supply voltage :12V 24V
Impedance : 8Ω
Tone : WAIL-1,WAIL-2,YELP,TOOL,AIR-HORN,HI/LO
Remote-control siren with microphone
Features:
It has different tone for security, fire fighting, rescuing, engineering, clearing the way, protocol, siren and aerial defiance etc.
The products can matches with warning lightbar and can be additionally offer with light controller.
The appearance of the main engine is elegant, steady, classical and decent, and can be freely chosen according to different powers, the split type structure can effectively separate the controller from the mail engine, which facilitates the installation.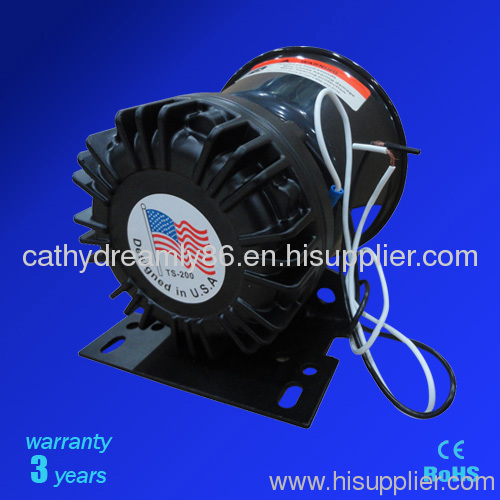 Wireless vehicle siren