Introduction
1.Equipped with polyolefin purposed single-screw extruder, it has thecharacters of quick extruding, high efficiency and so on.
2.The speciallydesigned co-extrusion die head is reasonable in flow channel, smooth in bothinternal and external walls, and small in internal stress.
3.Pipe diameteris among 20-160mm and production speed reaches to 18m/min.
4.One unitservise several purposes. It can produce common PP-R, PE pipe, and PPR-AL-PPR with some extra machines.
5. CE and ISO certificate, we supply full complete turn-key service
Technique datas
| | | | |
| --- | --- | --- | --- |
| Model | JBD-PPRG63 | JBD-PPRG110 | JBD-PPRG160 |
| Pipe diameter | 20-63 | 50-110 | 75-160 |
| Screw size | 65mm,33:130:1 | 90mm,30:1 | 90mm,33: |
| Extrusion capacity | 120kg/h | 200kg/h | 350Kg/h |
| Max extrusion speed | 10m/min | 12m/min | 18m/min |
| Install power(kw) | 60 | 80 | 140 |
| Main motor(kw) | 37 | 55 | 75 |
| Total Length | 20 | 25 | 35 |
Photos of each part
1.PPR water pipe extruder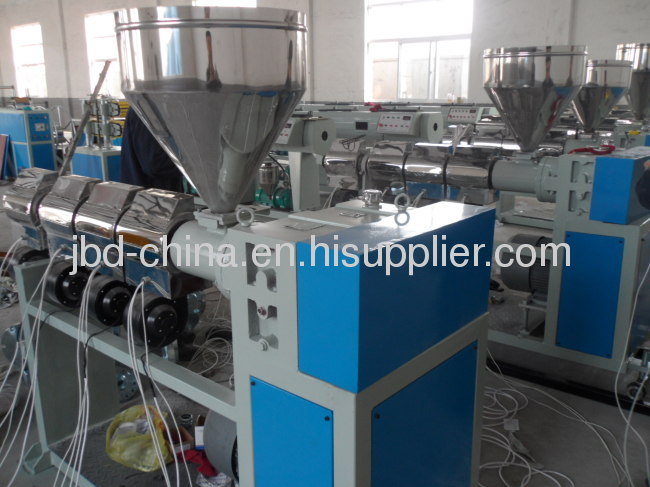 2.PPR water pipe mold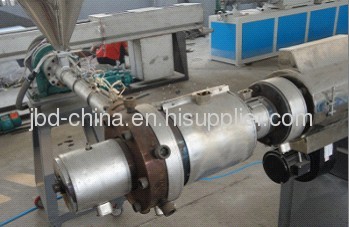 3.PPR water pipe calibrating tank
4.PPR water pipe spraying tank
5.PPR water pipe haul off machine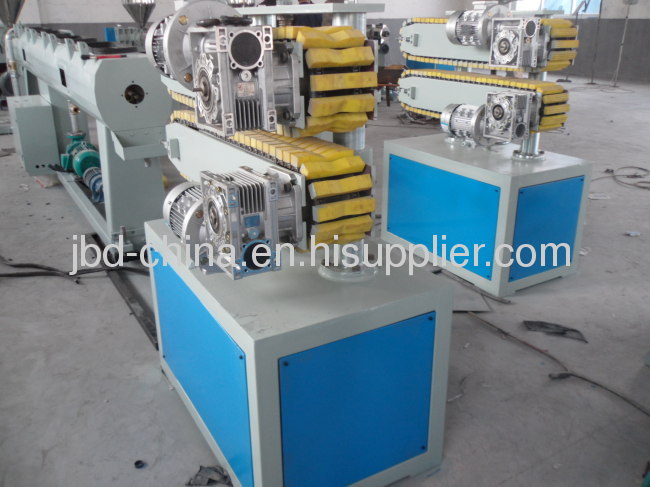 6.PPR water pipe cutting machine