1)An ideal substrate material for asphalt roofing and shingles.
2)An excellent basic material for waterproofing membrances.
3)Act as the linig for roof insulation layers to protect polyester foam insulation chemical solvents in bitumen so as to prolong the lifetime of heat insulation layer.
4)Used for storing water pool, flooring, underground bridge's surface, waterproof indoor ground building bases.
G/m2

Intensity (/LD)n/5cm

Pull

Tear Strength

Hot Stability%

Moisture

Elongate%

140

300

›25

≥75

≤2

≤0.5

160

350

›30

≥90

≤2

≤0.5

180

400

›30

≥100

≤2

≤0.5

200

450

›30

≥120

≤2

≤0.5

220

550

›30

≥140

≤2

≤0.5

250

650

›40

≥160

≤2

≤0.5

280

800

›40

≥210

≤2

≤0.5
Production Line
Production workshop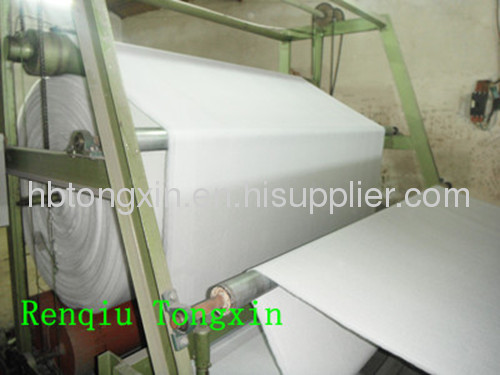 Production workshop

Detail picture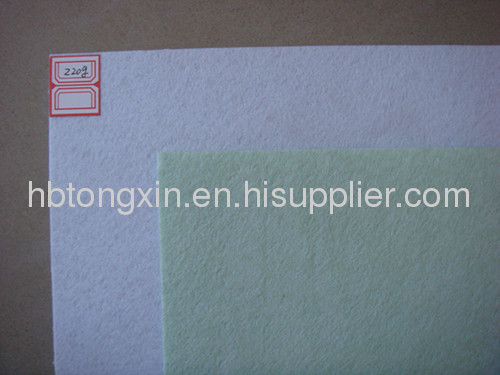 Finished product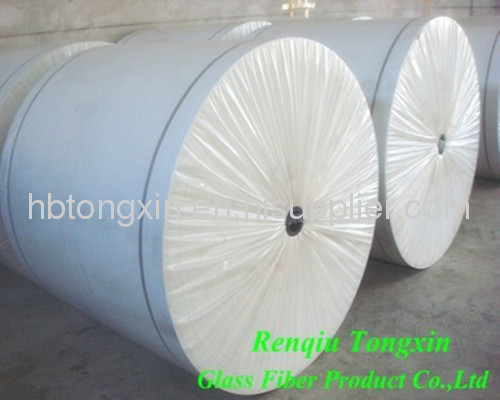 Construction picture