DC Centrigugal fan from GP Motor can saving 30-40% of energer and meet Erp2015,fans offeroffer easy, quiet, efficient speed control (by 0-10VDC or PWM signal output)

Special Features:


Impeller dimension: 220 x 44mm
Material(Housing):Fibreglass-reinforced PP
Rated power: 102 to 107W
Rated voltage: 12/24/48V DC input
Rated speed:3170rpm
Airflow: 1025to 1060m³/h
Available in AC or EC technology
High hydraulic efficiency, energy-saving and low noise level
With backward curved impeller from 133mm-400mm
DC Centrifugal Fan with Brushless DC External Rotor Motor.

Nominal data

curve

normal voltage

Operating Voltage

Power input

Current draw

Air flow

Speed

Perm.amb temp

Sound pressure level

Weight

Type

VDC

VDC

W

A

M3/h

rpm

℃

dB(A)

KG

R1BE220/044

24

16-28

107

4.5

1060

3160

-25~+60

62

1.5

48

36-57

102

2.3

1025

3120

-25~+60

62

1.5

Primary Competitive Advantages:
Green Product
Guarantee/Warranty
International Approvals
Product Performance
Prompt Delivery
Quality Approvals
Service
Small Orders Accepted

Technical drawing and Air curve of DC Centrifugal fan R1BE220/044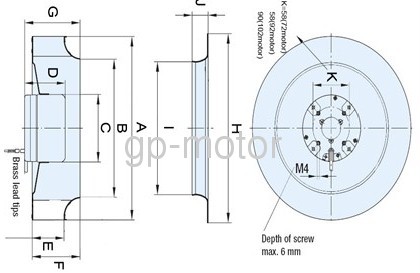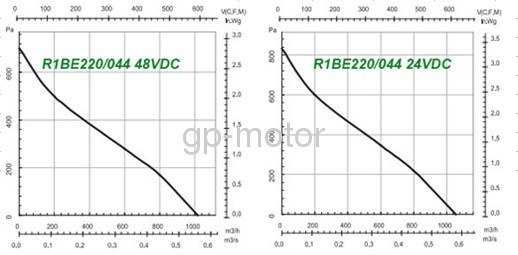 Applications

Telecommunications:precision air conditioning units for small server rooms, data centers,high-density data centers and other IT industry.
clean room:
archives room, chemistry room, medicine room and other laboratories.

HVAC system: popular to replace the traditional AC Fan technology in ventilation, air-conditioning, and refrigeration systems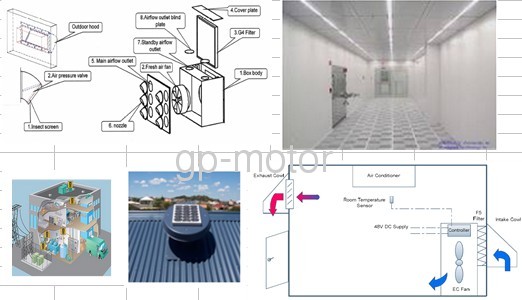 Related recommend
DC double inlet Centrifugal Blower,DC Inline duct fan,DC single inlet Centrifugal Blower.