Product Name:
I. V. Cannula with Wings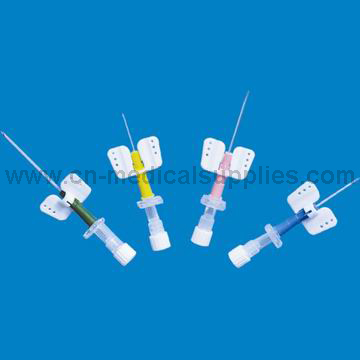 -----------
I. V. Catheter with Wings
Product Features of
I. V. Cannula with Wings
:
Catheter:
1. Advanced tip design, made of kink resistantand biocompatibleFEP, with extremely smooth inner and outer surface toensure easy veinpuncture with minimum trauma.
2. Gently tapered catheter tip aligns with the needle bevel to provide smooth transition from needle to catheter
3. Catheter with 3 stripes of Radio-Opaque lines.
Needle: Siliconised and ground stainless steel needle with ultra-sharp triple facet bevel for smooth and painless vein puncture.
Packaging: Sterile and individually packed in rigid blister with easy too pen sealing.
Caution: Do not attempt to reinsert a partially or completely withdrawn needle.